Balga House
A house for a young family in Point Lonsdale, Balga House is reminiscent of the old school beach shack we remember from holidays at the beach growing up. It is a project that Ash worked on whilst working for Bellemo & Cat and he was heavily involved in the initial concept design and putting together the town planning documents for this project.
This house is for a family of four and consist of the main house building with an additional outdoor room that works as both a study and outdoor dining area.
The dramatic forms of this building are counterbalanced by the cantilevered bedroom jutting out over the car parking area and the materials used to clad the building reflect traditional beach house architecture - timber and FC sheet cladding.
Internally, the plan is quite open and broken up with a few stairs to get you from the living, dining and kitchen area to the kids play area.
In a nod to the only tree removed from the site, Ash worked with Cat to design a fireplace out of 3 colours of brick, reproducing a pixelated version of the tree as if wrapped around the fireplace itself. This led to Bellemo & Cat being selected to enter the Think Brick competition upon the house's completion.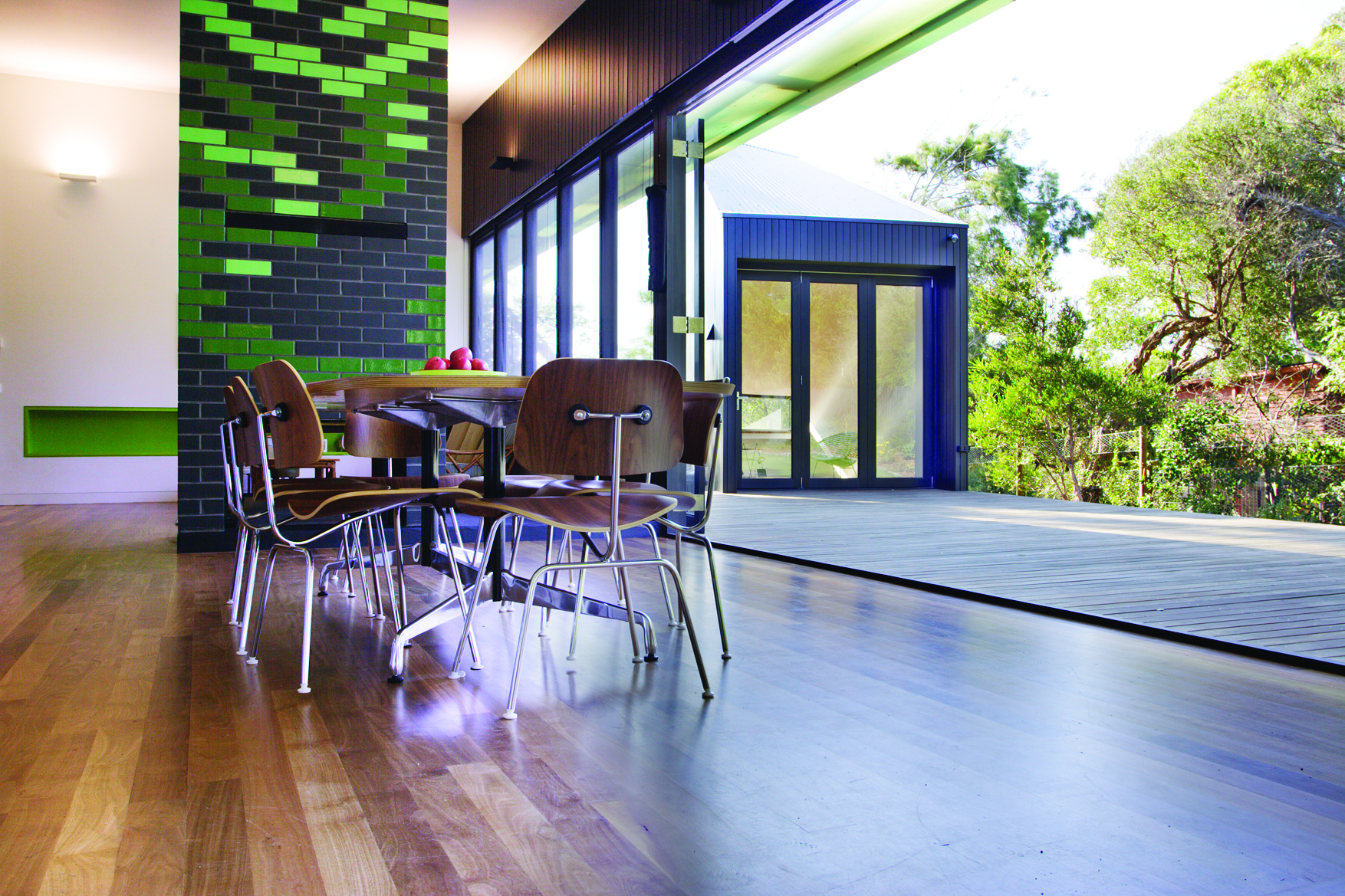 Balga House