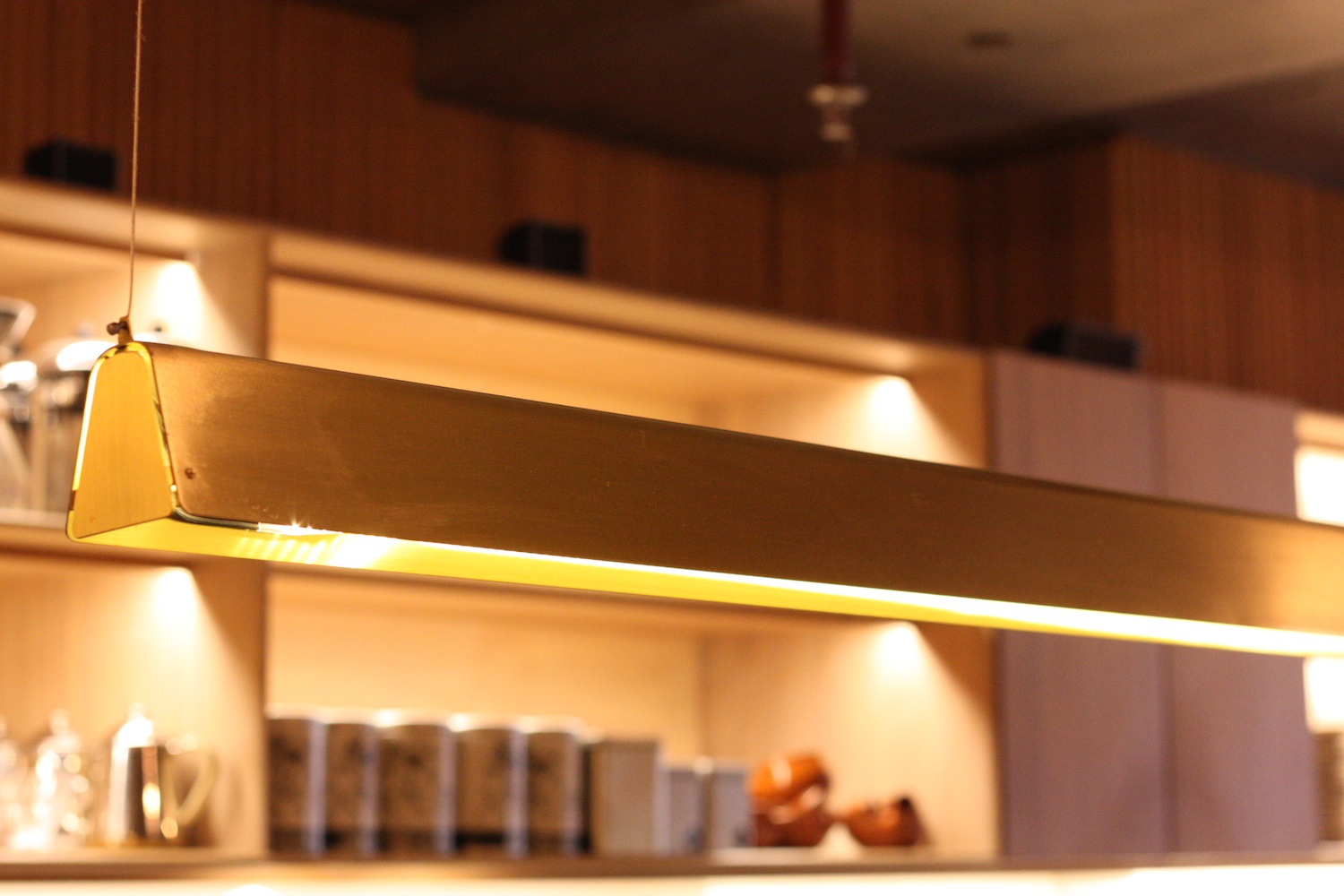 Name: Dukes Coffee Roasters
Address: 247 Flinders Lane, Melbourne CBD 3000
Web: https://www.dukescoffee.com.au/
Served by: Chantelle
About 18 months ago, Dukes Coffee Roasters opened their second café in Ross House located on Flinders Lane in the city. I have a feeling that since then, Super Tectonics has possibly bought enough coffees there to pay the wages of at least one of their employees. And it's more than just good coffee that keeps us going back for more.
So what's good about Dukes Coffee Roaster?
The first good move that Dukes took even before this Flinders Lane café opened was to employ the services of Chris Connell to design the space. And this collaboration has made an incredibly rich environment where coffee is still the hero.
The planning is very efficient, and the large service counter is set up to get customers in and out with ease due to the majority of orders being take away coffee. This is not a large space, however there is plenty of area to stand and at a squeeze we thought you could fit in just over 20 sit down customers too.
The materials used seem almost luxurious for a café fit out, but it's the way these materials have been detailed that give it that essence. The flooring throughout is Belgian tiles wrapping up one wall (and used cleverly as the kicker to the joinery) upon which joinery, stools, tables with fine steel struts and a counter made using what looks like Victoria Ash timber create an amazing warmth throughout the space. And the profiled timber matches well with the pattern on the flooring. The volume of the space is enhanced through the addition of a bronzed mirror running the length of the space opposite the service area.
This feels like a café that harks back to an era of the 50s, and a lot of small details reinforce this. The perforated timber letter board to tell you about what coffee beans are being served, along with some beautiful lighting including a super long brass pendant help to give the space a feel that transcends trends. Yet the exposed concrete ceiling lets those from a design background know that they are in a 21st century café.
The level of detail filters down through all the supporting elements. The Dukes brand is strong and as such there is a well-considered logo, and great signage outside which subtly lets passers by know what's being served inside. And the custom made cups and saucers by a local Melbourne potter match perfectly with the experience created in this laneway cafe.
What could be better about Dukes Coffee Roaster?
Dukes set a very high standard when this Flinders Lane café opened last year. However, 18 months down the track and it's interesting to see how sparse some of the open shelving behind the counter looks. It's great to have heaps of storage, but it seems like there is too much display shelving for the amount of product actually being displayed.
The beautiful little 2-person table at the rear of the café is a great nook for a couple to sit at. Yet the table itself suffers from following the same design language as the other fixed tables and counter with quite a large bevelled edge. The result of this bevel is a drastically reduced surface area to sit two coffees and two pastries on without thinking that at some stage one of them will end up tipping off the table top!
And I know I'm a little taller than most (hitting nearly the 2 metre mark in height) but it bugs me that every time I go to order from the counter I have to awkwardly lean over, or bend into an unnatural stance to maintain eye contact with the staff whilst ordering my long macchiato. If it was just a little higher, us tall people would greatly appreciate it.
What's its thing?
Mies van der Rohe loved to use the idiom 'God is in the detail' and the number of details us Design Nerd types could pore over whilst sipping a coffee at Dukes Coffee Roasters is immense. In essence, it's the micro level of design details in this space that all add up to one hell of a coffee shop.
Defining Design Details
Amazing Belgian tiles – they actually look like they are going to get better and better with age, wear and tear.
Timber, timber and more timber – Vic Ash as the dominant material used expertly and crafted to perfection.
Bronze mirror – used very well to add volume to the space, and everyone looks so attractive reflected in it.
As we waited for Dukes to open early on the weekend, we struck up a conversation with a man visiting from Sydney. He travels to Melbourne frequently for work and told us that whenever he is in town he only gets his coffee from Dukes Coffee Roaster in Flinders Lane – and nowhere else. With good product, and great fit out it's no wonder Dukes has such a loyal following.