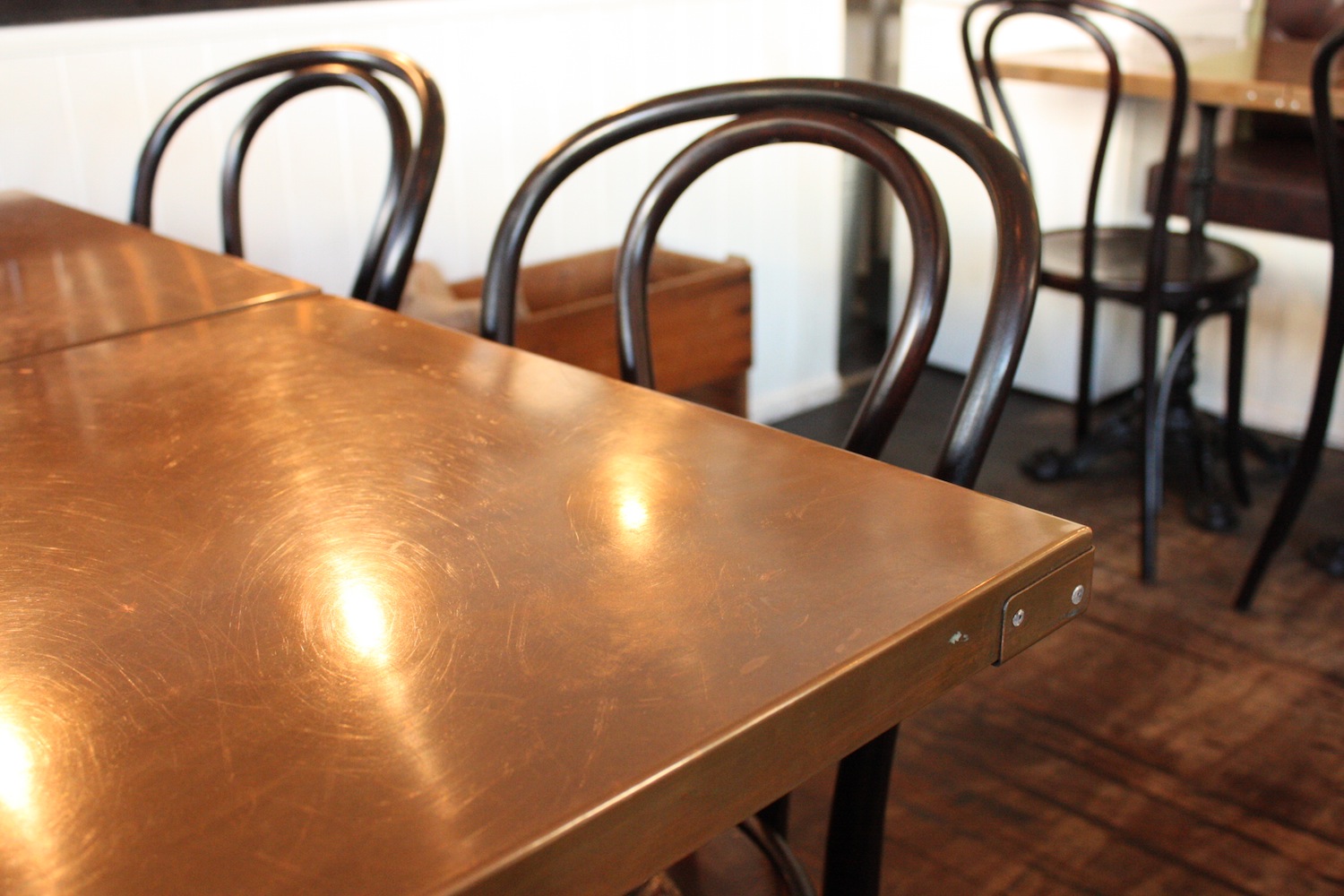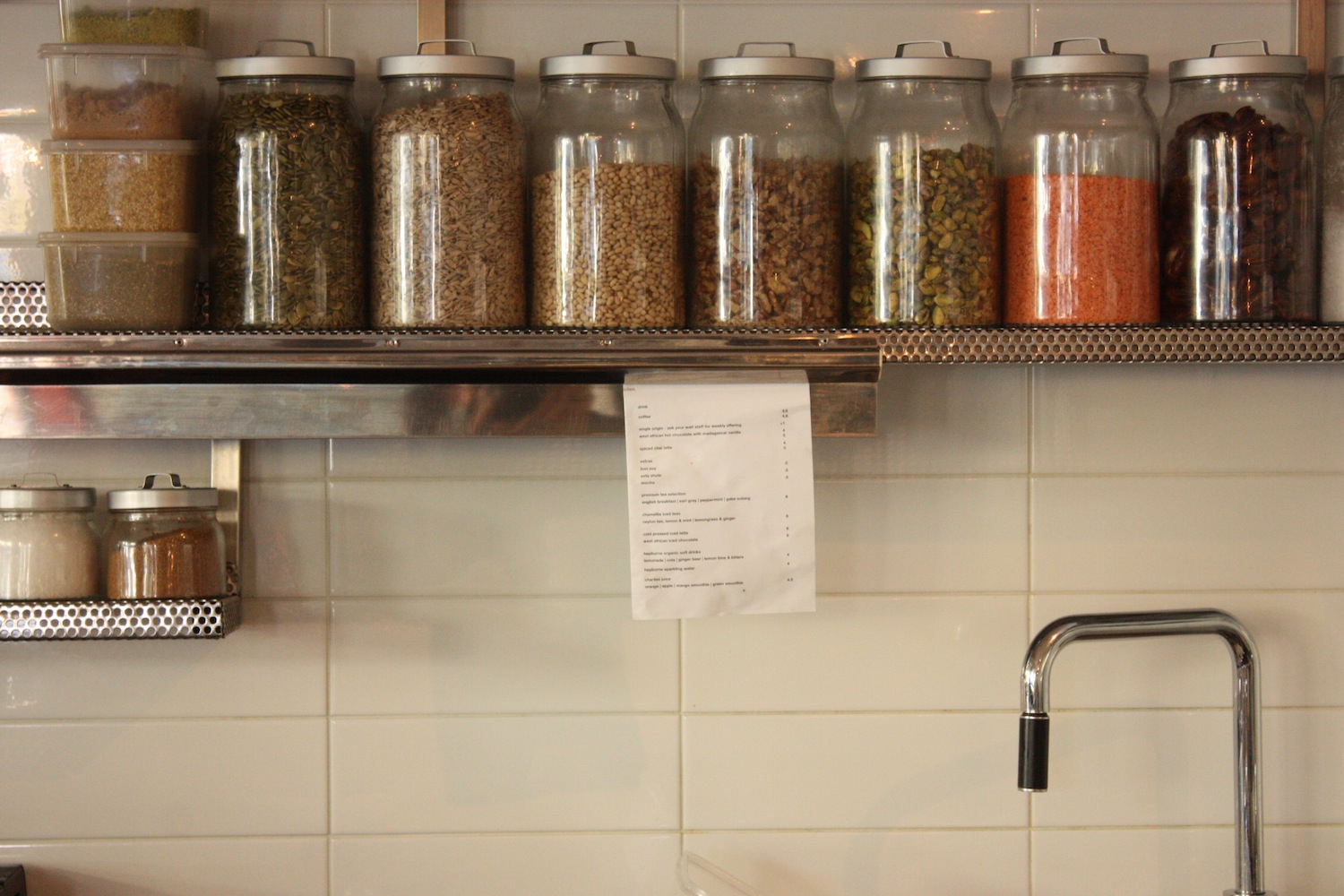 Name: Canteen
Address: 23 Park Ave, Burleigh Heads, QLD
Web: http://canteencoffee.com.au
Owner: Brendan
Served by: Jordan
The beauty of living interstate to where you grew up, is that you get to go home and visit. And when you grew up close to the Gold Coast, this means going back to the beach. But to the naysayers out there who think all QLD has to offer is fake tans and thongs, shame on you! Because Canteen at Burleigh Heads is showing all the Melbourne kids that a quality café player is representing big time on the GC.
So what's good about Canteen?
It's two cafes for the price of one! You get Canteen Kitchen AND Canteen Coffee – but in different locations – one shop apart. Canteen Kitchen is located on the protected but busy Park Ave, prime real estate on the corner to a local thoroughfare. You get the walk bys the regulars and everyone in between. It has it's own dedicated compact kitchen, on display and super clean. With all the dried goods jarred up nicely and hanging pendants highlighting the food up area.
The dining room is elegant and sophisticated but you can still feel casual there. The palette has some class to it, with lots of polish. The beautifully upholstered banquette seat is great to sit on, whilst the iconic Bentwood chairs with engraved seat detail add great richness to the space. The worn timber floorboards show their age beautifully against the ornate metal timber bases and the white VJ (vertical joints) boards add some rhythm to the space. A plain white plasterboard wall in here would just look odd. And this is what makes the antique green wall Canteen Kitchen's defining moment. A wall of frames with old sepia toned photographs adorn it's extent, highlighted by loose hanging pendant bulbs. All of the pictures are of the owner's family - Lebanese and Native Americans, and you find yourself just staring at Brendan's beautiful Grandmother's eyes or his Grandfather's dapper meets cheeky trouble maker fashion sense.
Canteen Coffee is literally outside and to your left and despite sharing the same Canteen Banner, it feels like a different entity all together. The one linking element between the two spaces is however the use of colour – Antique Green in Canteen Kitchen, whilst industrial green is used exceptionally well in the café. Here, it's a textural overload with rough sawn timber, industrial pendant lights, chipped painted concrete floor wearing over time with an ever evolving patina. We almost wanted one of the staff to drop a coffee (Pro Hart Style)so we could see the brown liquid add to it's character.
The back of house area in canteen coffee is somewhat on display, but the lighting is dark and almost hides it all. Here there is a HUGE amount of storage and it's all being used with black-bagged coffee beans which also add a great reflectiveness to the dark space. The internal area of the café is purely for coffee and takeaways, and designed well for this. Whilst true to form in the Gold Coast climate, an expansive amount of outdoor seating area sprawls through the common walkway. It's interesting to note that the café has two coffee machines in their own dedicated separate areas whilst there is another separate mini service counter for payment and cakes etc. The gap between the front coffee machine and front service counter is TINY – only aprox. 500 deep and surely not code compliant, but it works well for someone simply standing and shifting from side to side.
The most defining elements in Canteen Coffee however are the dedicated timber bench looking out the massive glazed window (people watching just keeps everyone happy) and the super efficient seating area for takeaways getting people relaxed and out of the way from bustling staff.
And to keep it all tidy, the branding of Canteen is crisp. The pictographic black cutlery of canteen kitchen is simple yes, but when it sits against a perforated silver steel that is obviously rusting in a salty environment, against honeyed plywood cladding, this layering of textures just made Super Tectonics wet our pants!!!
Whilst the detailed light bulb graphic of canteen coffee, is drawn directly from the light bulbs used in the fit out, sitting dynamically in white against a stark black background. Add to this the timber a frame sign on the street, the take home coffee brewing cards on a great aged brown stock, an easy to navigate and well designed website, PLUS well dressed coordinated staff uniforms and Canteen is presenting a polished brand that would put most Melbourne cafes to shame.
What could be better about Canteen?
There was an odd joinery bench to the left as you walk in Canteen Café. It didn't look like it served any purpose and in doing nothing, blocked the entry slightly.
Lighting is always hard to master, and Canteen Café has done it exceptionally well, but Canteen Kitchen went a bit OTT. There are too many of the hanging globes on the window side, and with an opening like that, you don't need to crowd it. Keep the globes as high impact against the antique green -framed wall.
What's its thing?
It's a double threat. If you just want coffee, you can get it. Or something heartier, you've got the kitchen. But the greatest designed outcome is that you feel like you are in two entirely different establishments, so you are covering all your target markets and that's just cheeky business smarts.
Defining Design Details
That picture wall – Lebanese and Native American history lesson in pictures - mesmerising.
Pass through window - this opens Canteen Kitchen up and allows those sea breezes in.
Folded Metal tables - Canteen Kitchen's palette is touch worthy.
Louver detail – Agricultural and almost missed, but delightful when you look up in Canteen Coffee and a great example of practical coastal architectural detailing.
Outdoor Seating – Oh how I've missed thy sun kissing my pale Melbourne skin.
Water Tap – Rusted steel, carved stone and a copper tap – OMG I CAN'T TAKE THE PATINA OVERLOAD IT'S AMAZING!!