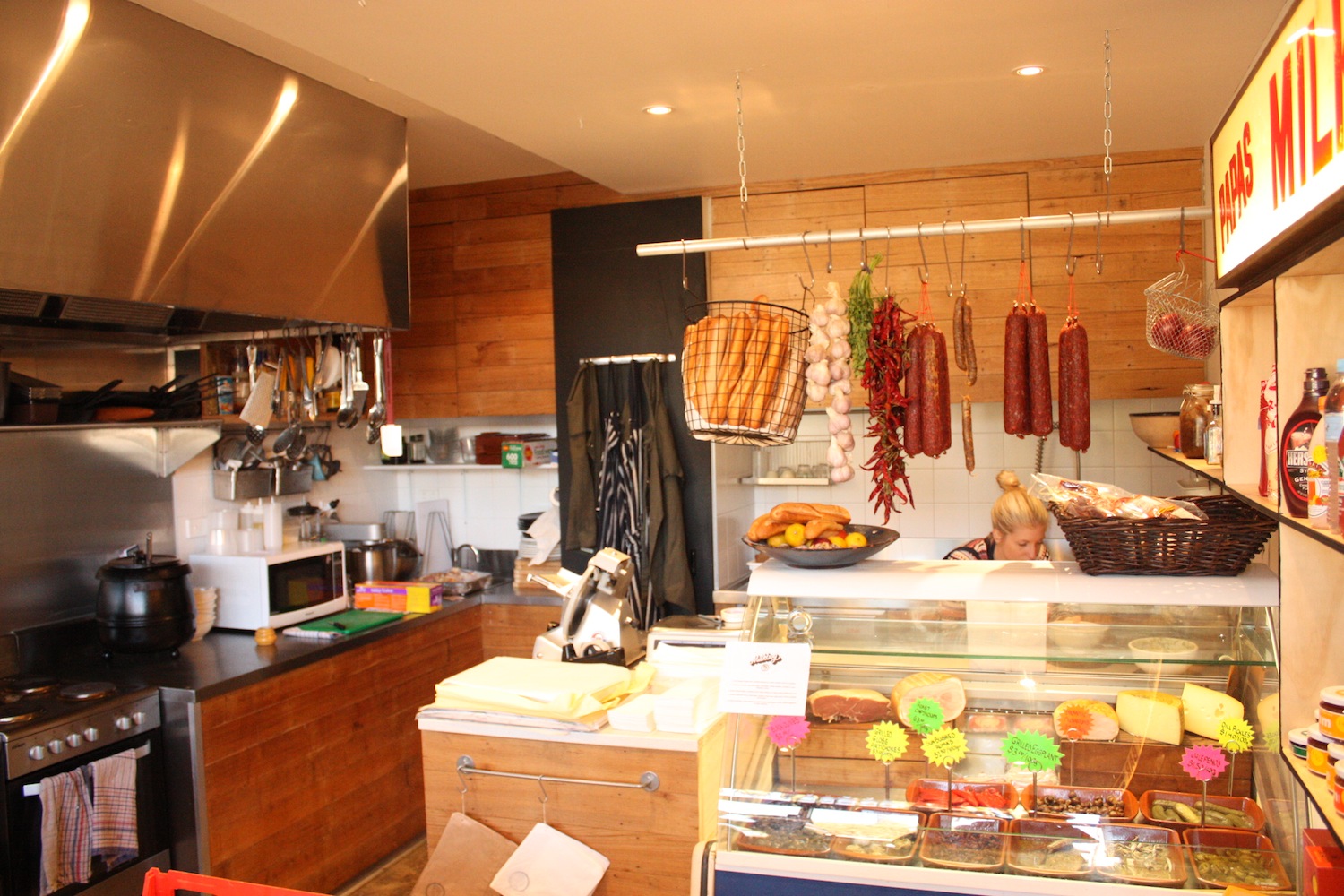 Name: Milkboy Espresso and Kitchen
Address: Shop 1 Railway Walk 255 Charman Rd, Cheltenham, Victoria, Australia
Web: www.facebook.com/milkboymelbourne
Served by: James
Owner: Shannon Smith and James Sharplin
Super Tectonics needs to clarify something before you go getting ideas in your head okay? This weeks Project 52:30 is from the same owners of Project 52:28 - Fordham's Milkbar. We know you are thinking "Conspiracy!", "Bribes!" "Those ST kids are so bias!" – this however, is sheer coincidence. Both locations are 30 minutes apart and each establishment had different owners when we have visited – so BACK OFF, how were we to know?!?
Now that is out of the way – time to Get Milk, with Milkboy…
So what's good about Milkboy?
Milkboy is so damn good that team Super Tectonics decided to buy a unit in its neighbourhood based on its credibility. Seriously. After inspecting a property in Cheltenham and driving down the main street, we stopped by Milkboy to grab a coffee. Whilst there, part owner James Sharplin waxed lyrical about the neighbourhood, the community and all the fun things that are happening around the joint, so we decided to make an offer and ended up buying a place not too far from Milkboy. So James (and other part owner Shannon Smith), Milkboy better stay in Cheltenham forever otherwise you have a mortgage to pay!
And based on the fact that in the two months since Milkboy opened, they are now expanding next door into the vacant shop (providing valuable seating space inside for the many customers ringing up for reservations as James tells us) we think Milkboy will definitely be around for a while.
Milkboy has a simple materiality that draws upon the Fordham's aesthetic whilst creating and owning it's individual identity. Timber battens, white tiles, concrete floor with black/white paint and ply – a perfect palette right there!
The planning is tight, with coffee counter, fancy glass display and a clever lowered counter section for the smart storage and display of stacked bread crates. There is a proprietary deli display with an abundance of hanging salami and produce above giving it an authentic feel and making the display look more integrated than it actually is.
There is some really tidy detailing with great stainless steel items used such as the wonderfully utilitarian range hood and great wash zone down the back. This stainless steel is offset with warm timber panelling, finished with overhead horizontal timber board cupboards and form ply display shelves with expressed edge. The vintage illuminated 'Papa's Milk Bar' sign is the real hero of the space, and despite that it is always somewhat behind you; you always know it is there due to it's warm glow.
Lastly, the Milkboy Branding is ridiculous! With obvious references to vintage cursive lettering of the 1920's, yet adapted in a contemporary context with a big-ass drop shadow, the high impact white on black text really stands out. Add to this the now iconic Milkboy illustrated face and DAMN those kids Daniel Diangelo and Helen Page know how to brand!
What could be better about Milkboy?
Internal seating space – oh but wait, THEY ARE SOLVING THAT! Renovations start now and are due to be finished in the next few weeks, so Super Tectonics will gladly be returning for a Project 52 update to review the changes.
The timber slatted tables are awkward and serviette's and spoons fall between the large spaces. Not to mention some water glasses tipping and spilling as well. The bottom rail/frame of the timber table also makes it difficult to sit down and get your feet up without knocking things over. We'd make the suggestion to upgrade to some solid tables and chairs with the new works – it'll make the world of difference, especially in the compact sidewalk area.
Heat lamps would also be a good investment for outside diners. Due to the cafes position up Railway walk, it's in full shade until at least midday and some extra warmth for chilly Southside mornings would definitely increase patronage.
What's its thing?
Milkboy is leading the pack for Northside credibility on the Southside. REPRESENT! Take that Northside hipsters, we Southsiders can use abandoned food/milk/produce crates as well (but we clean them regularly and they fall against an immaculately designed backdrop).
Defining Design Details
It's a modern take on an old favourite. The Milkbar is having a comeback and Milkboy (and Fordham's) are leading the pack with their spaces.
Plastic Bread Crates for produce display – smart, economical and adding a pop of colour to an otherwise muted palette.
Takeaway window – although not used explicitly for that purpose, it allows James and the crew to chat to the patrons on the footpath and say howdy to the regular walking by. How nice is that?
Timber footpath fence – a simple but great addition to create a zone along the footpath, make Milkboy feel private and claim some ownership of the otherwise wide street.
Squawking birds – the lorikeets and cockatoos were going absolutely MENTAL in the palm tress next to the station. It was so lovely to hear nature first thing in the morning and Milkboy has the perfect outlook.
Team Super Tectonics starts renovations on our humble little Cheltenham unit soon, so we'll be spending a whole lot more time at Milkboy. We love reviewing great cafes that are well designed, but at the end of the day it's the people that you end up going back to see. And we're so looking forward to many more chats with James about coffee, design, and renovations!!