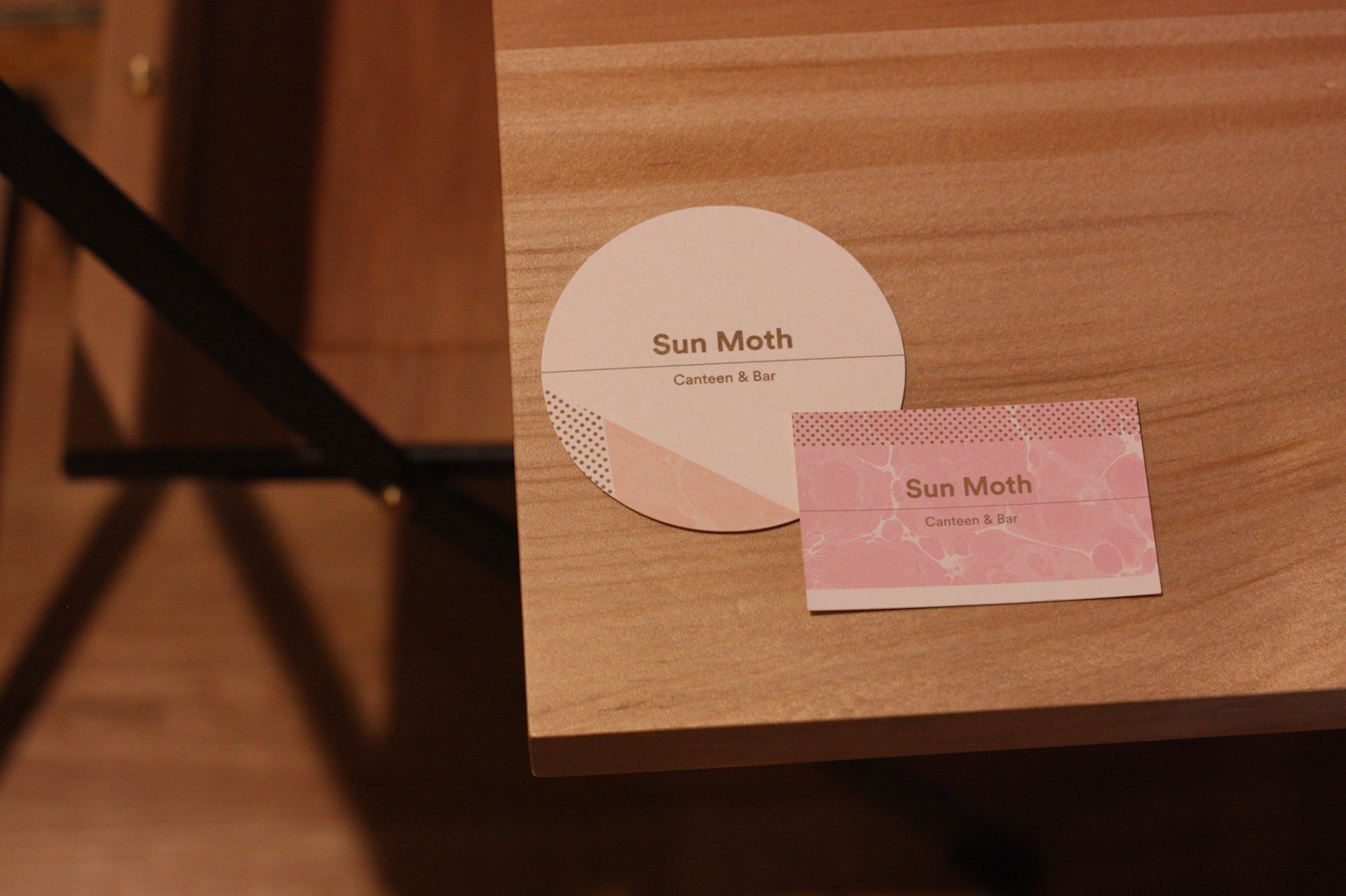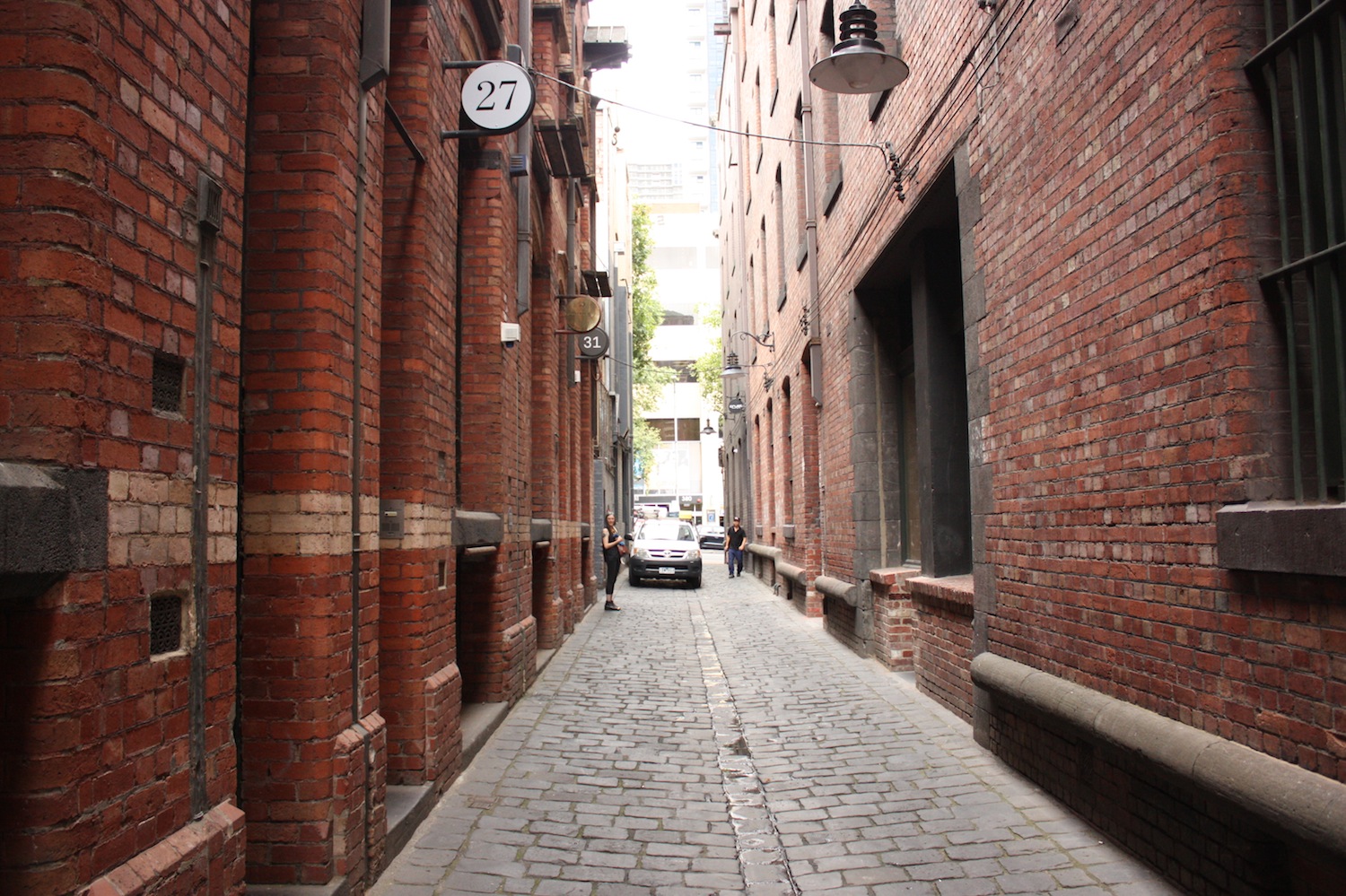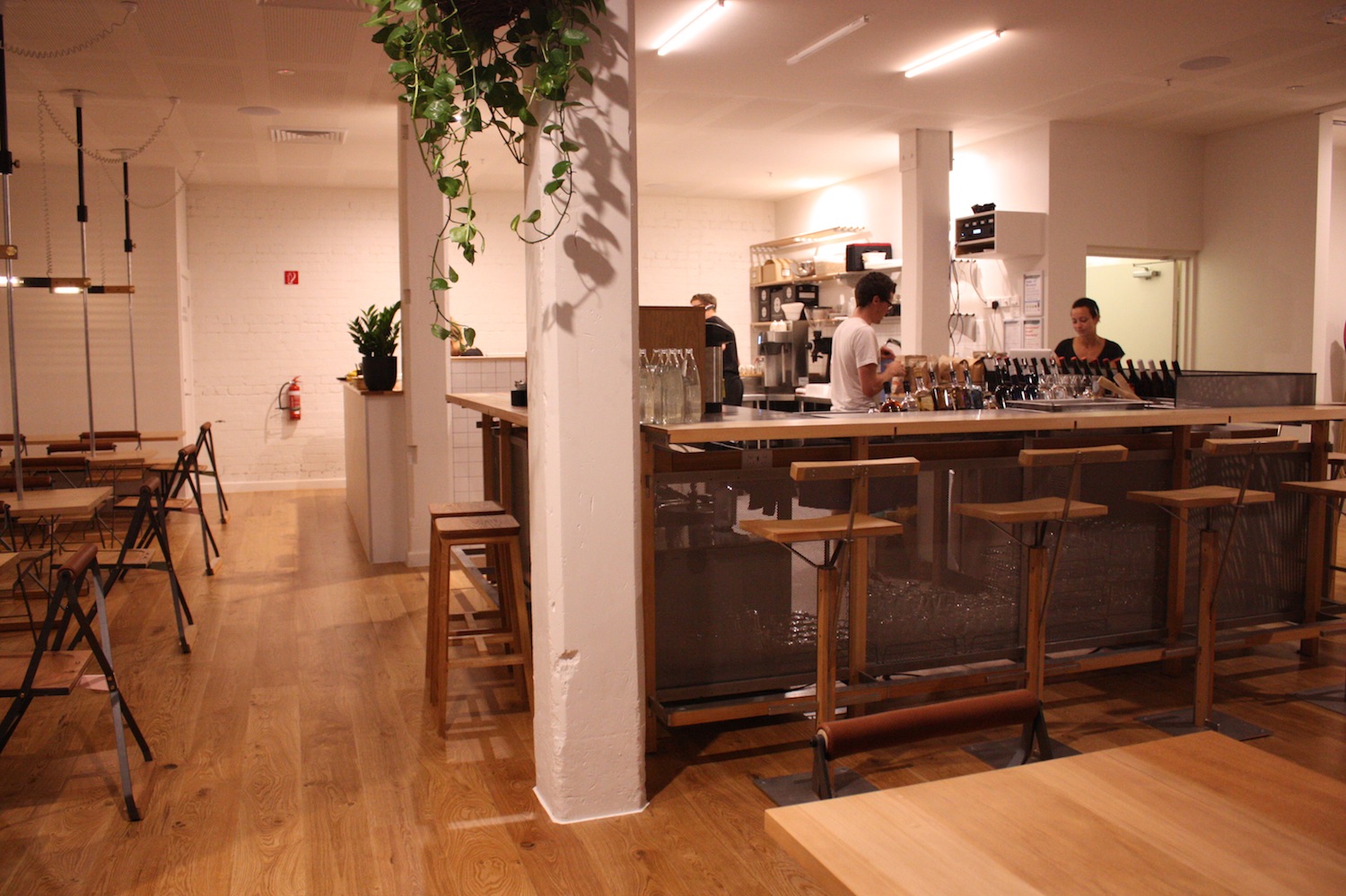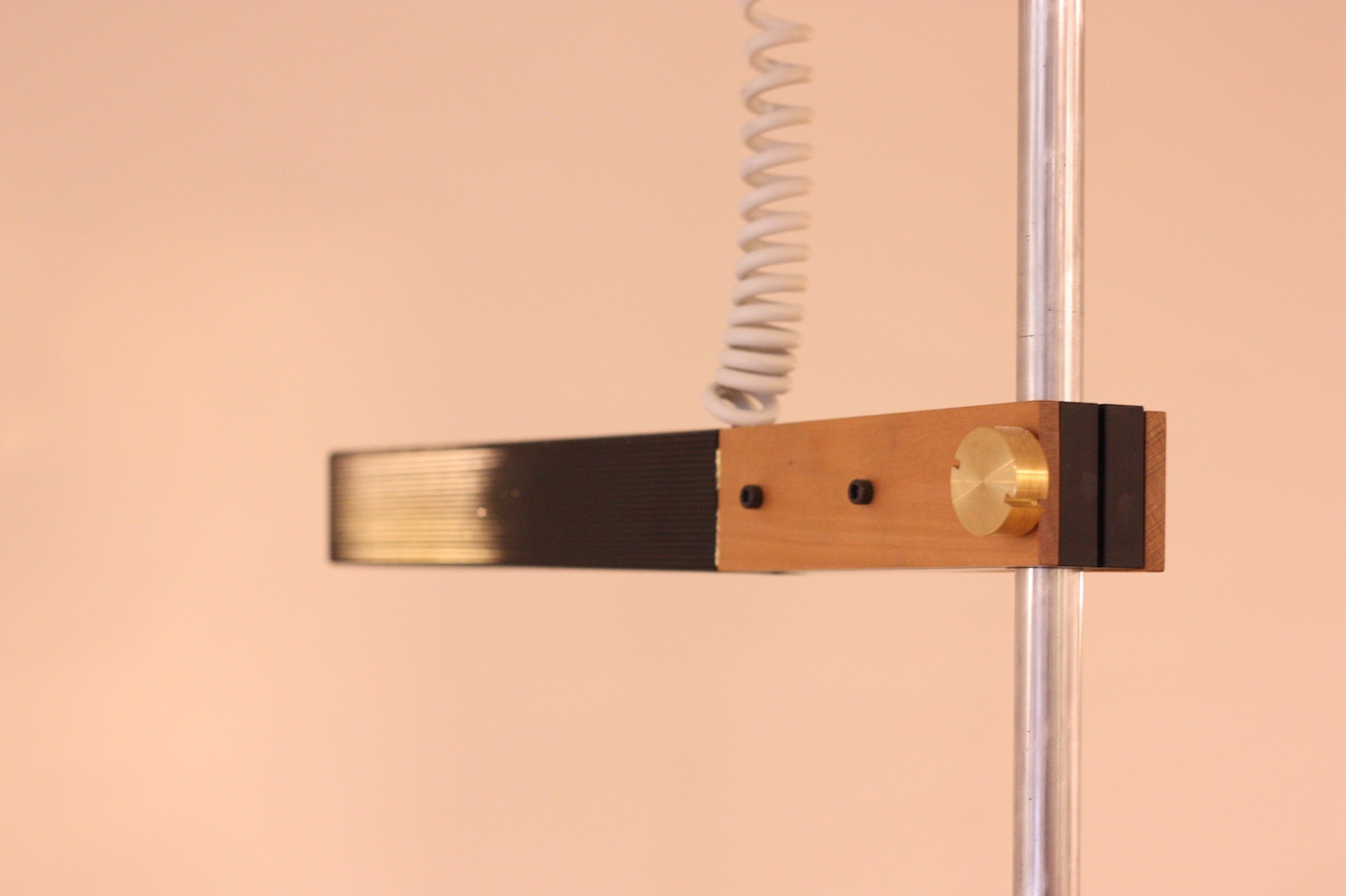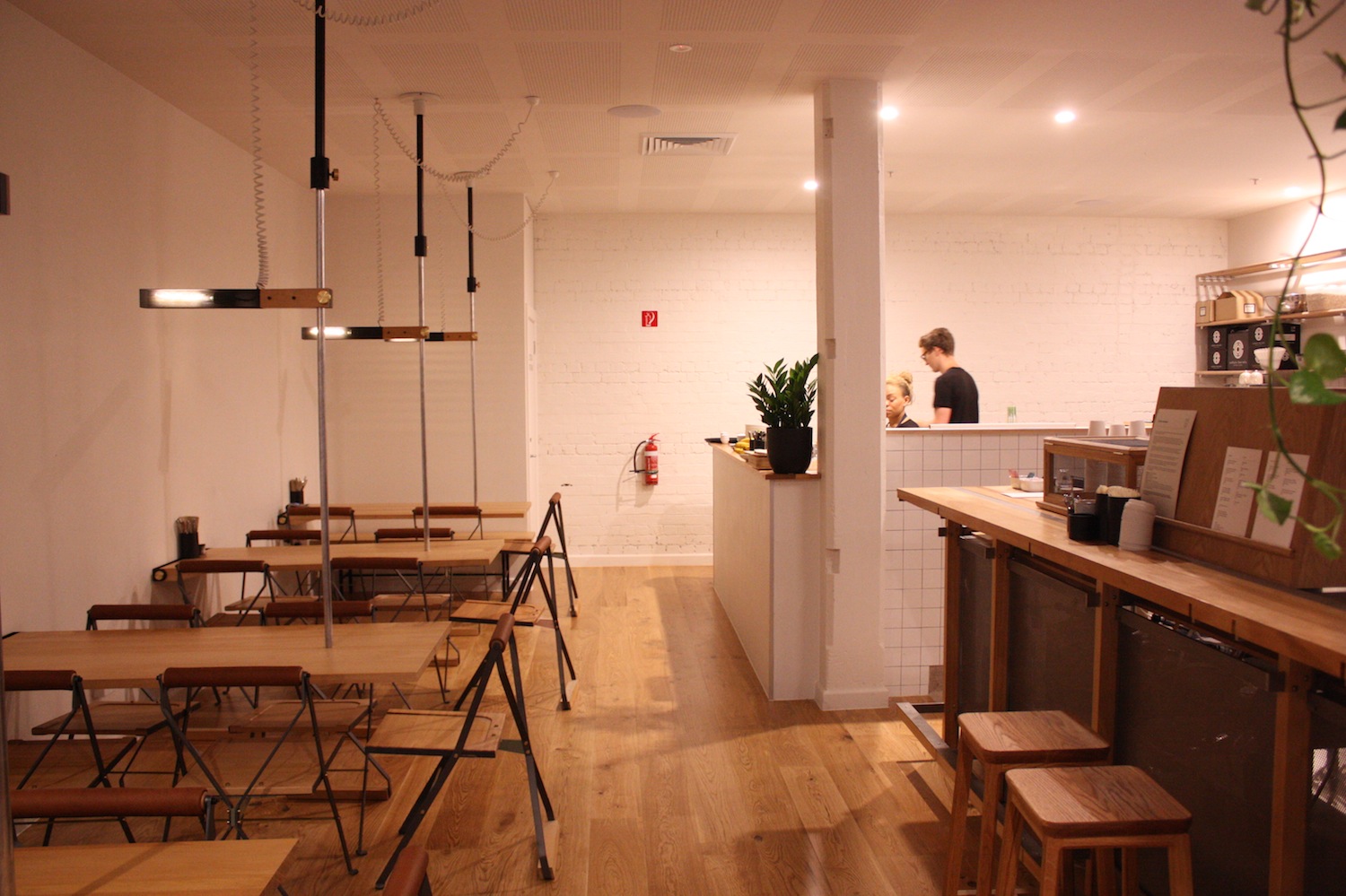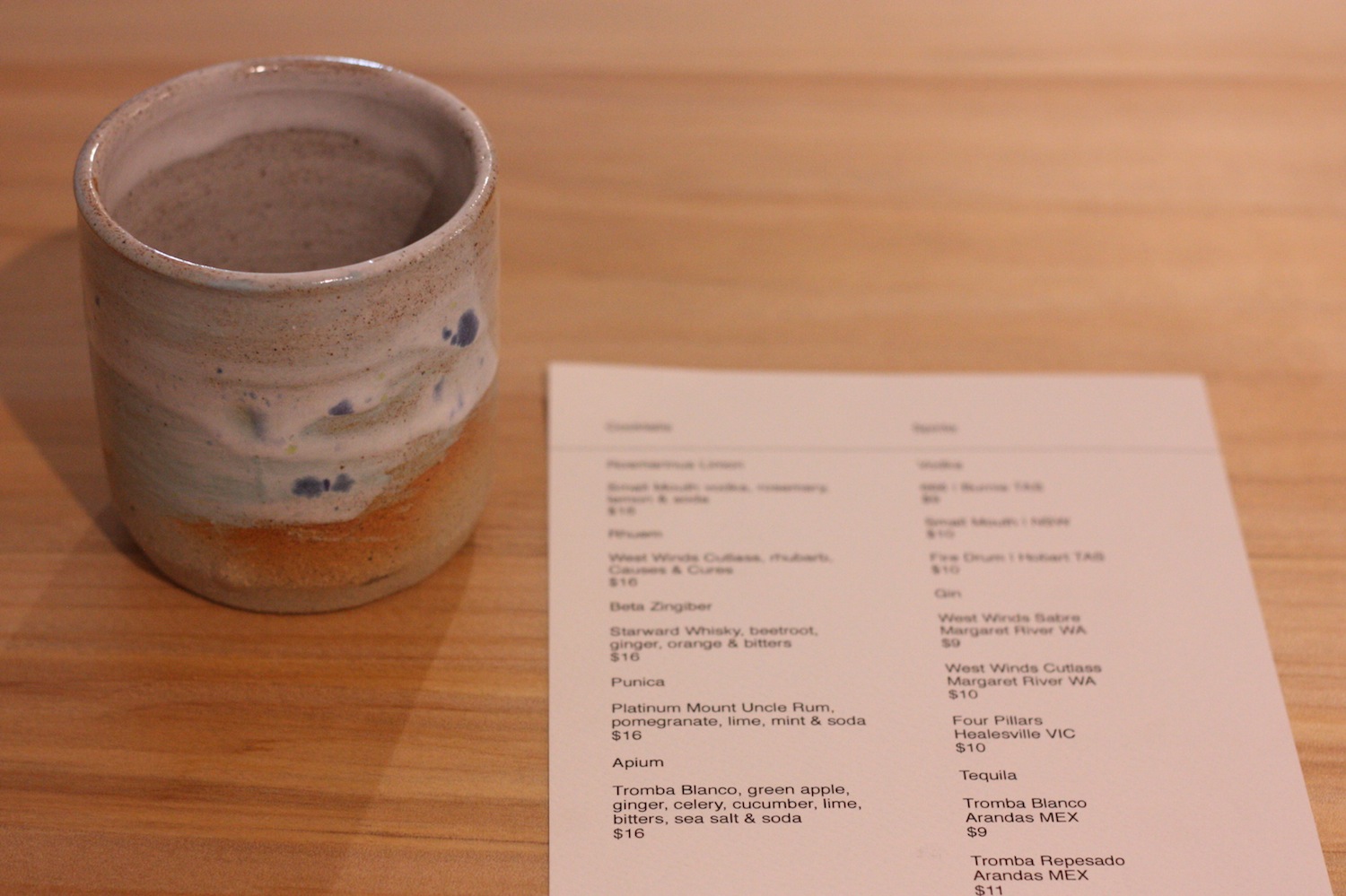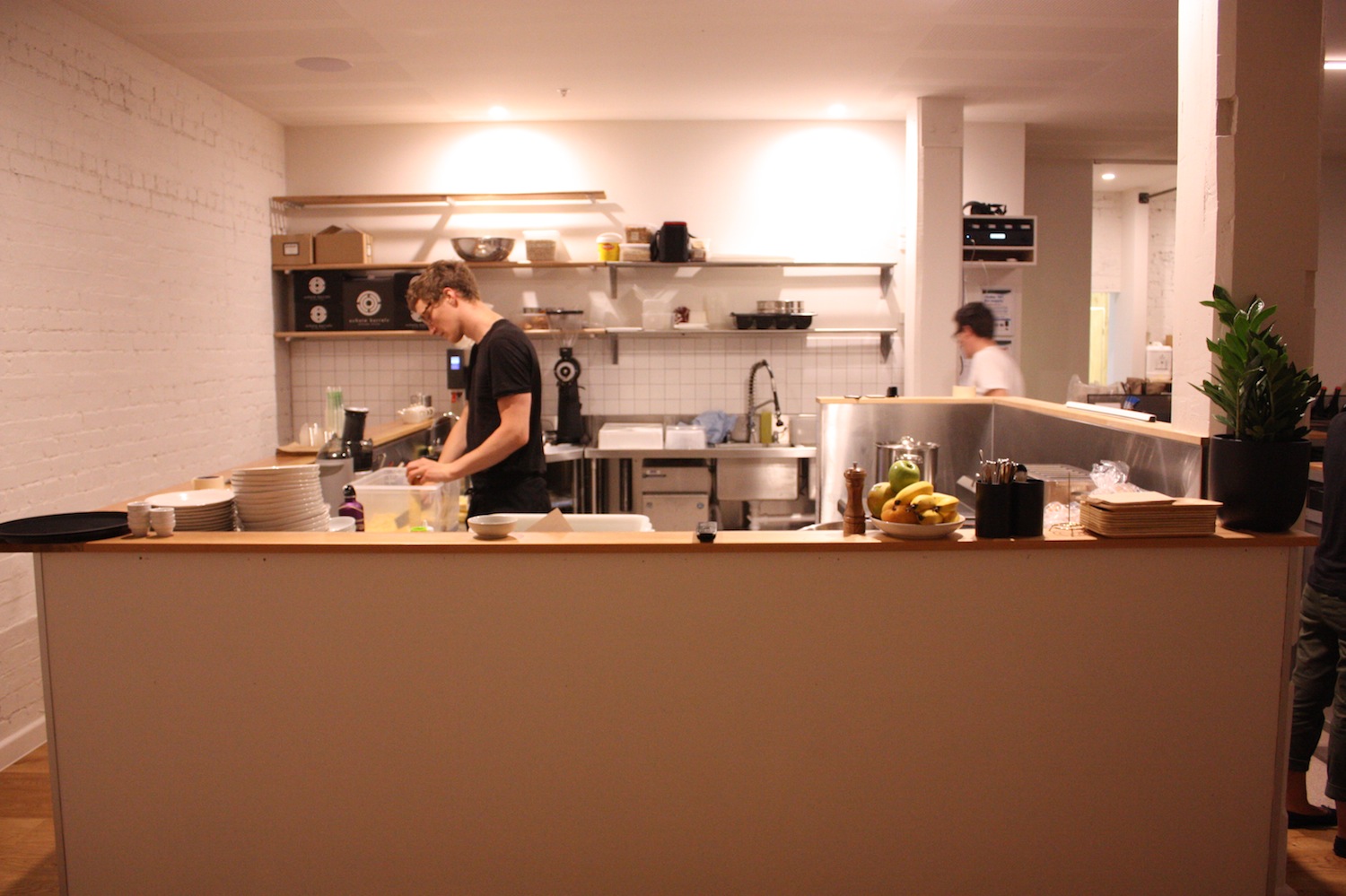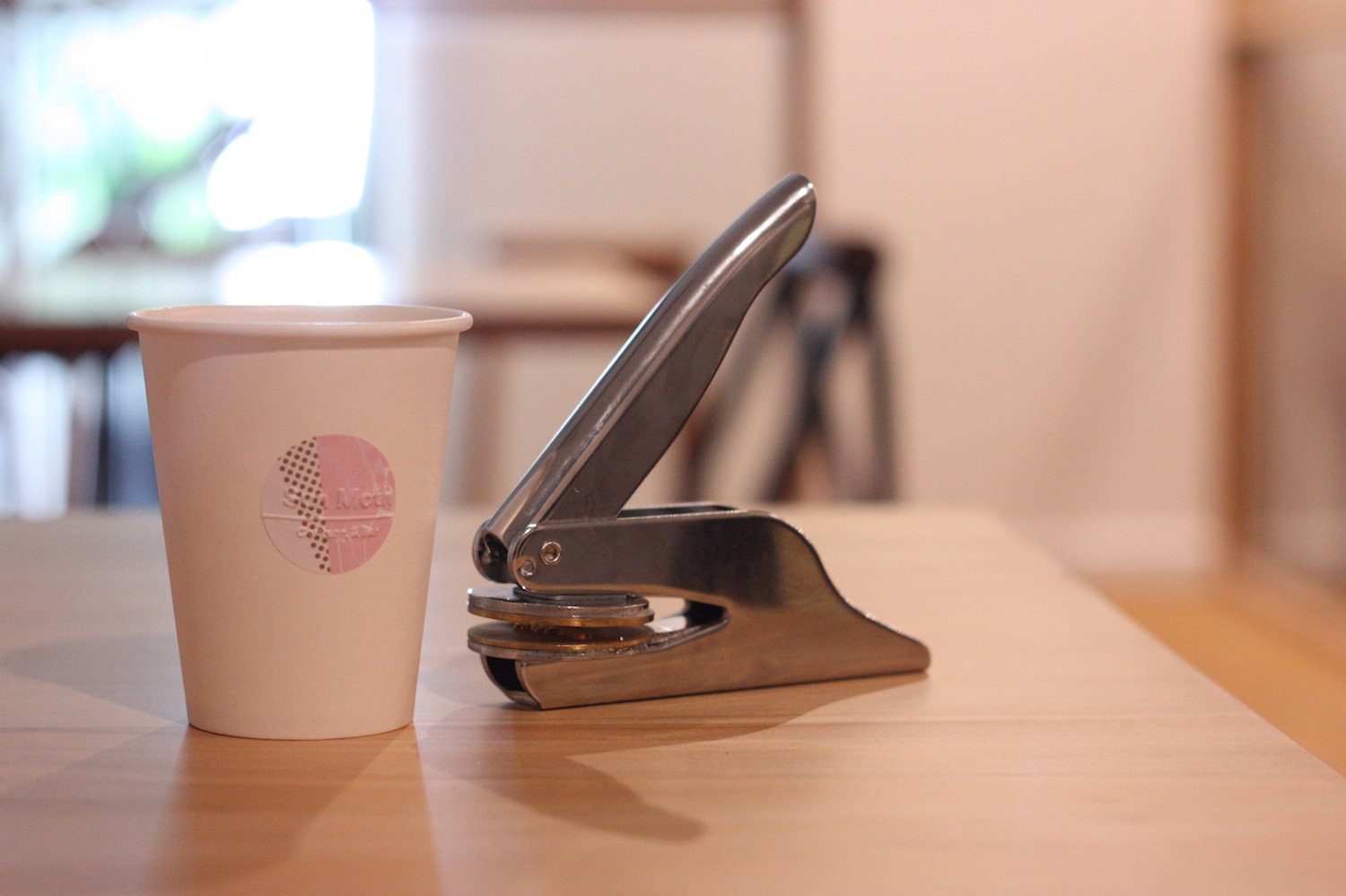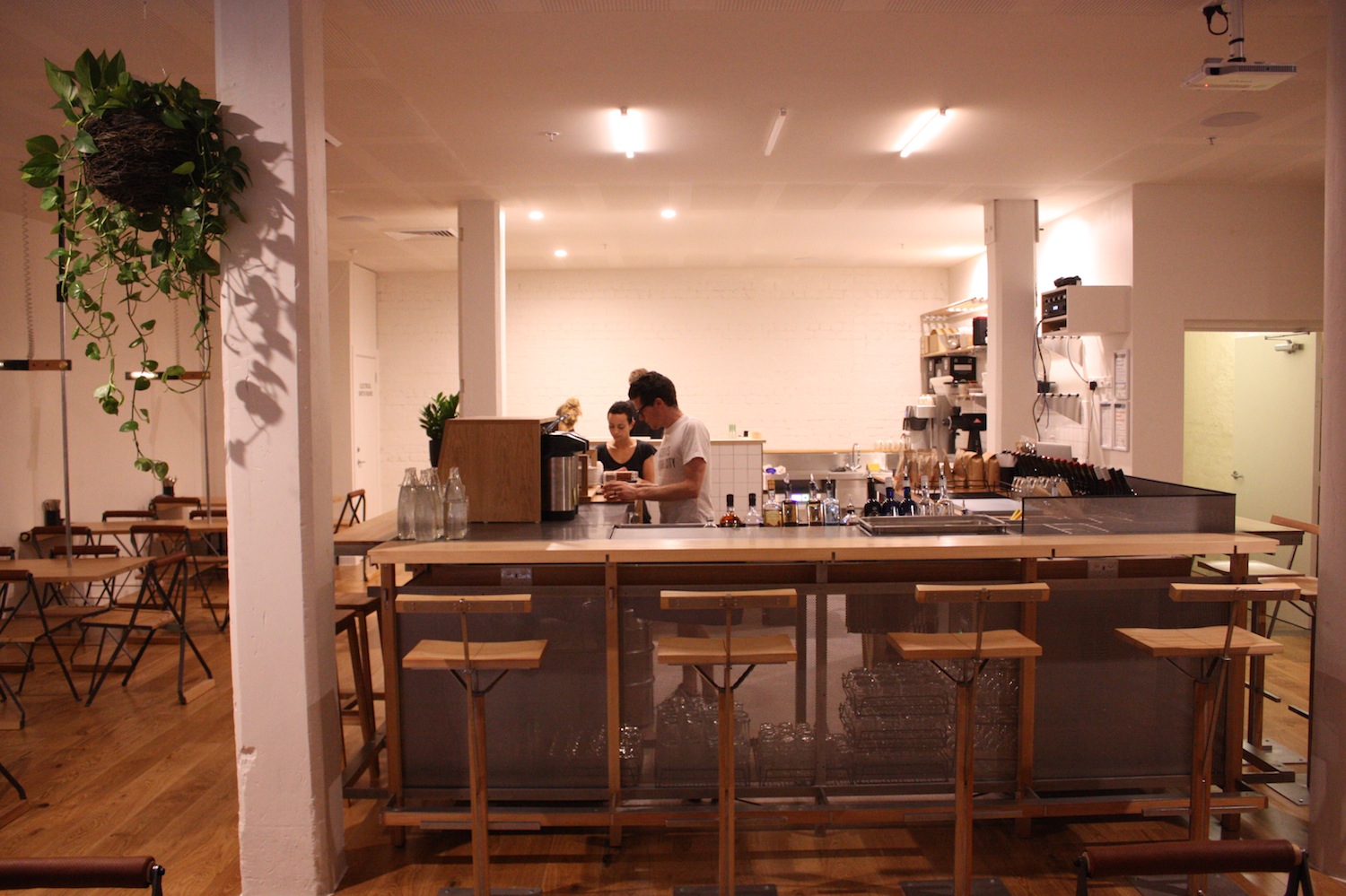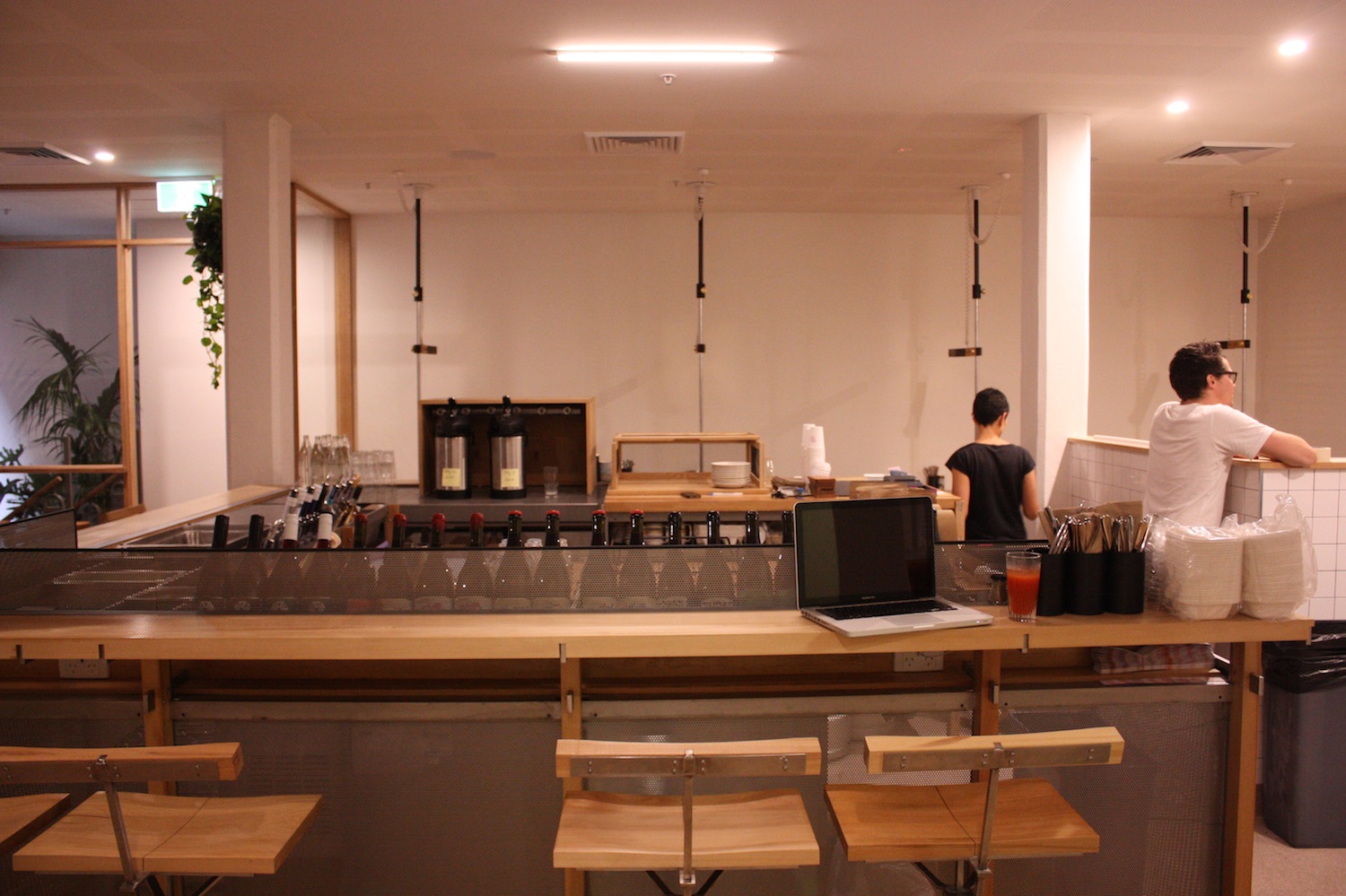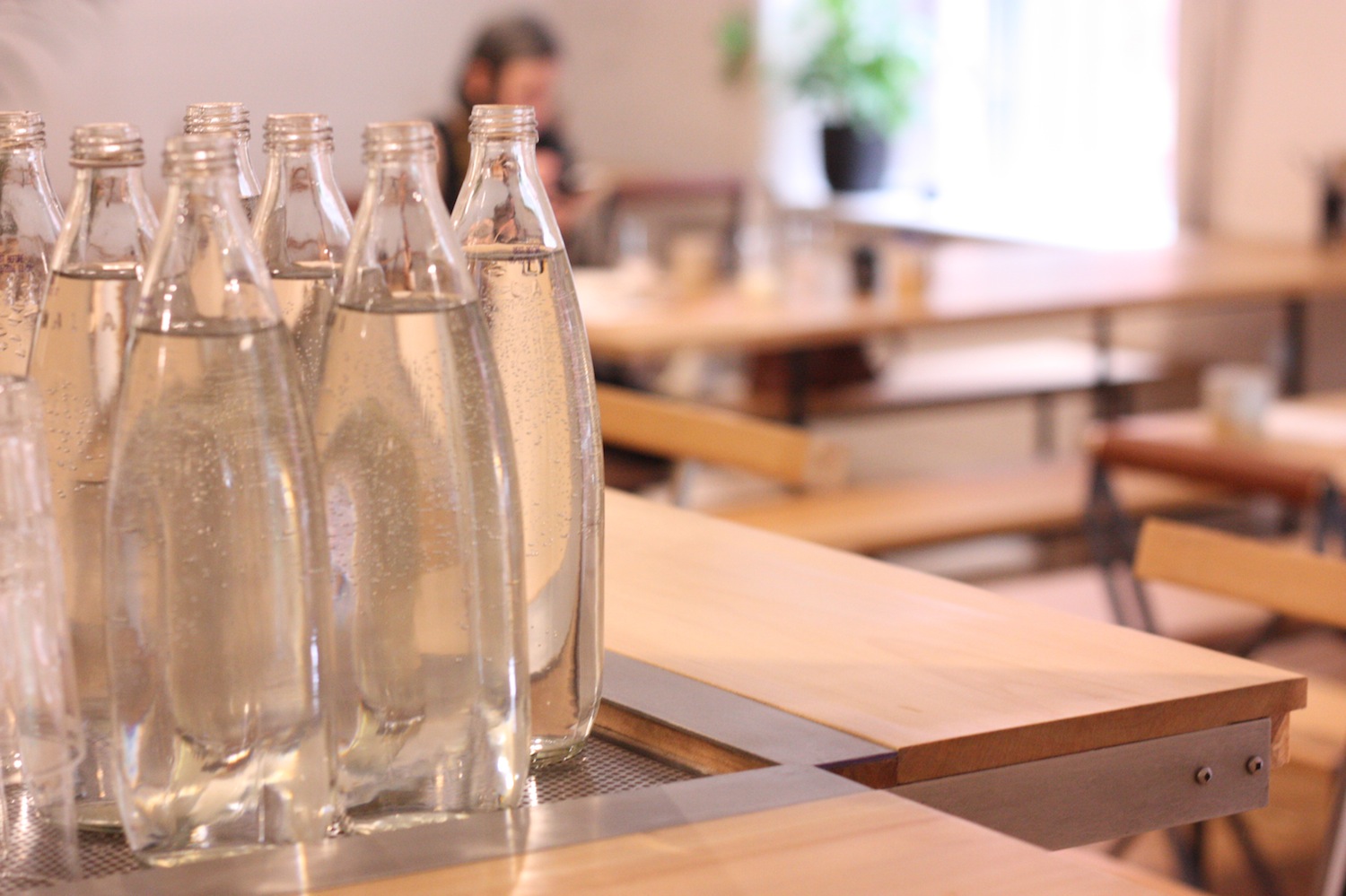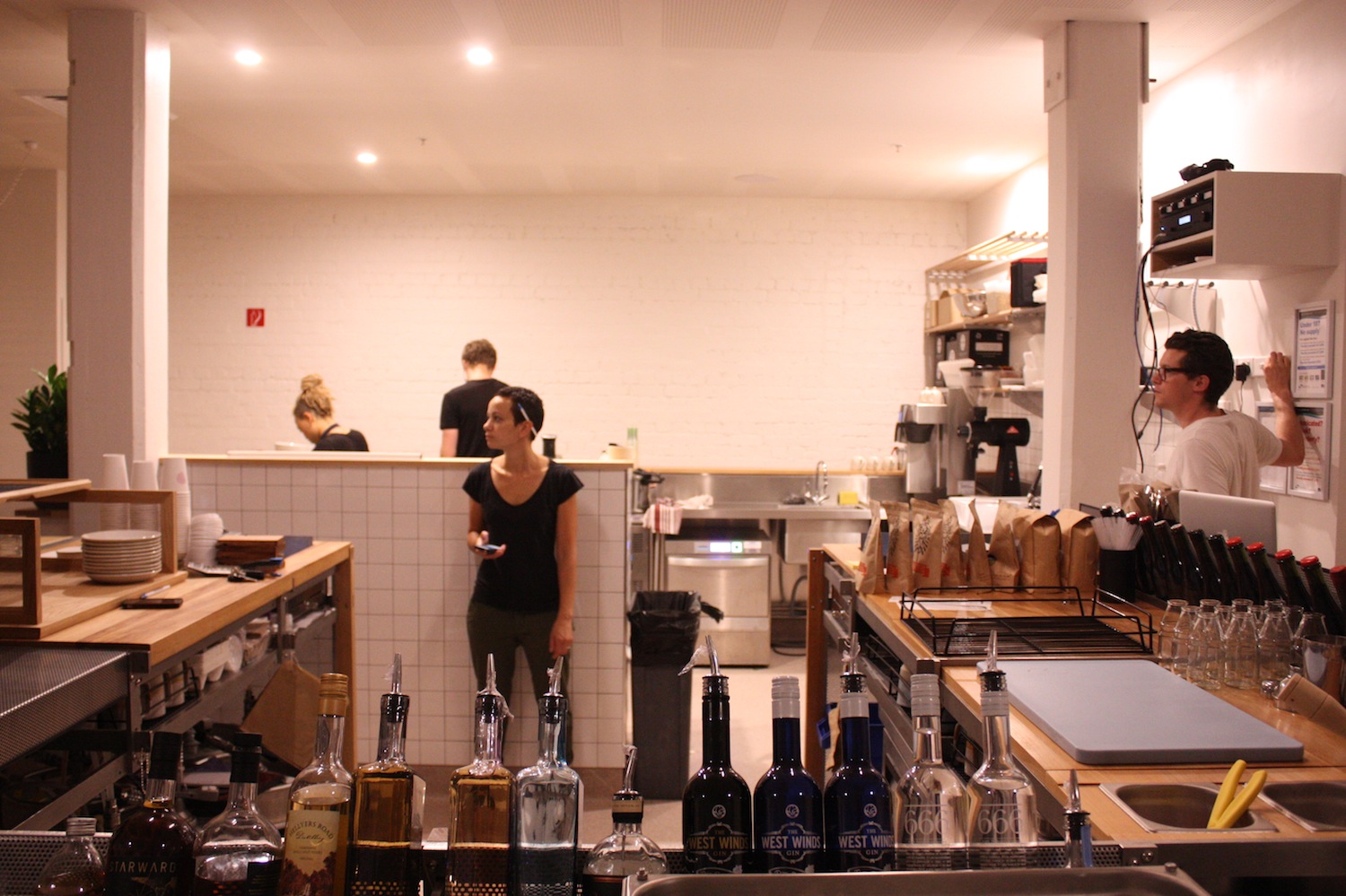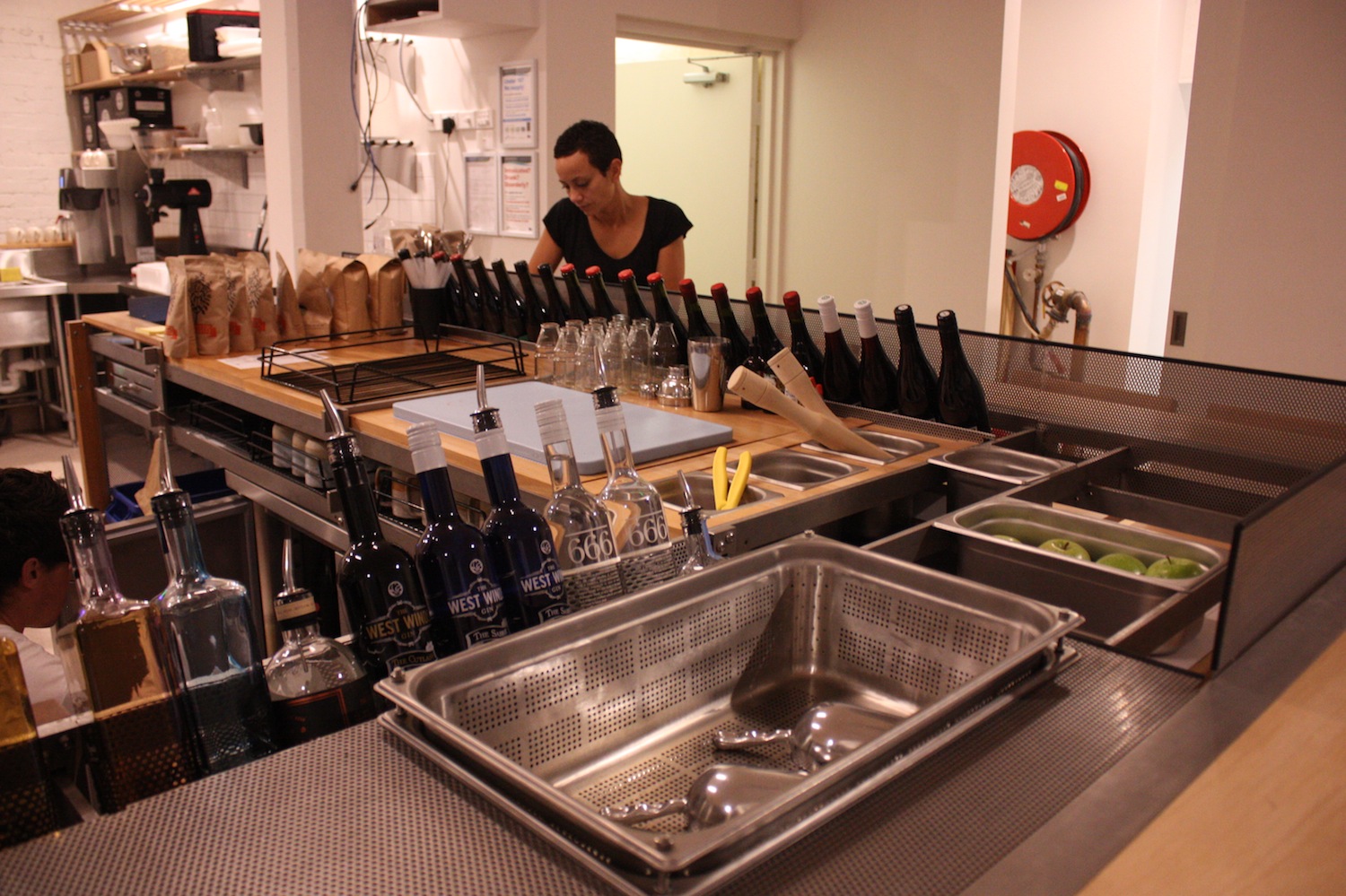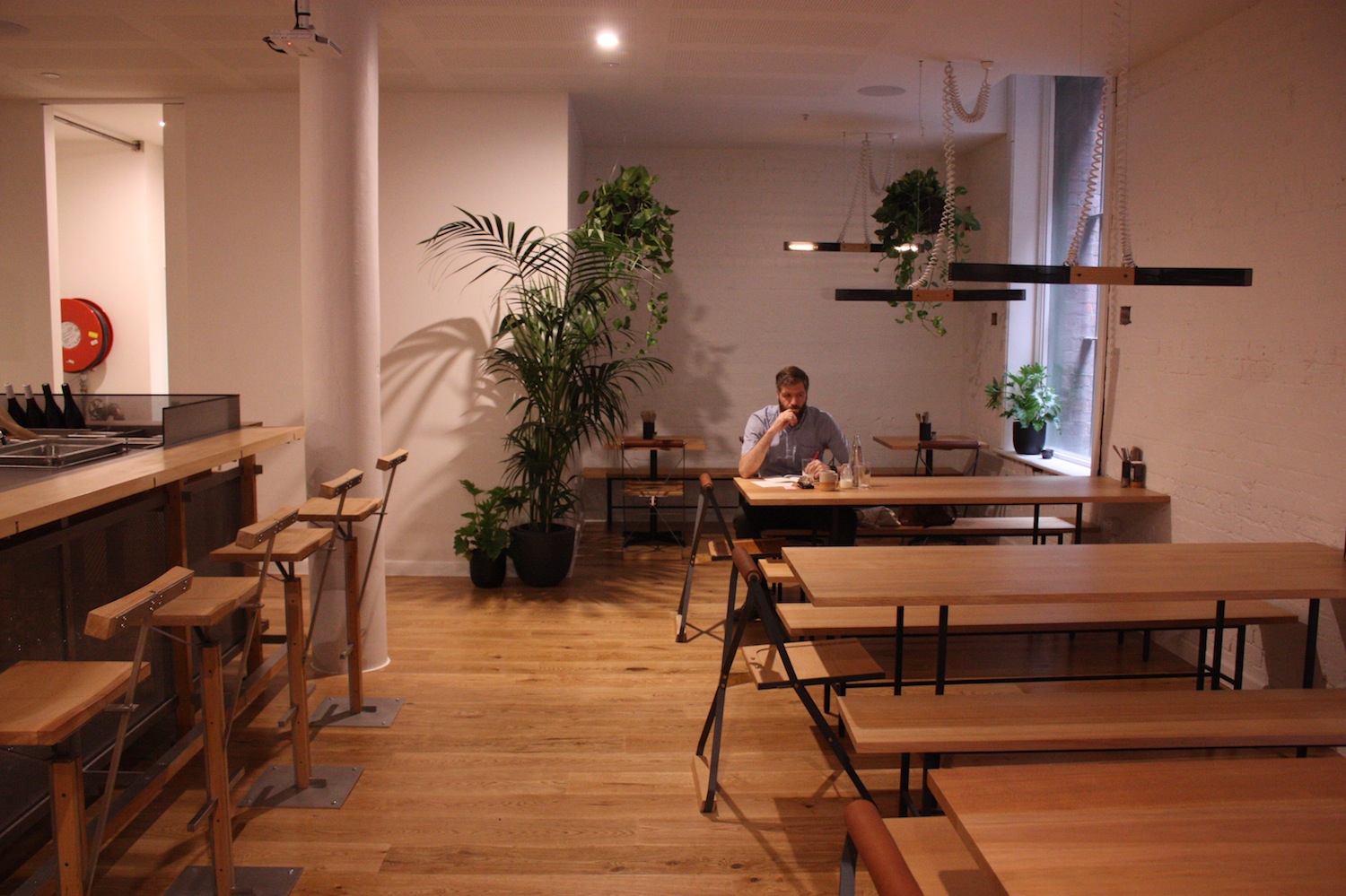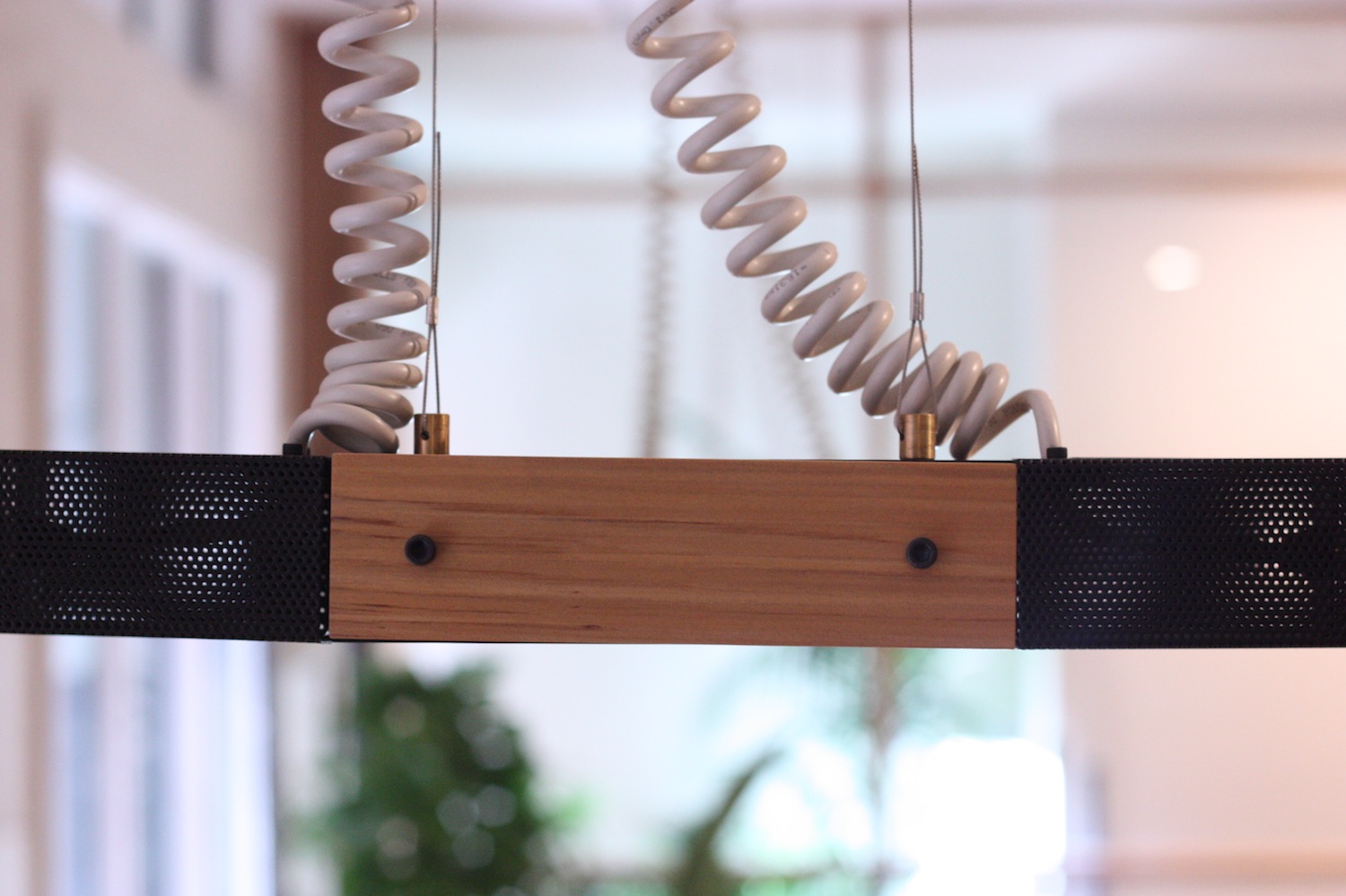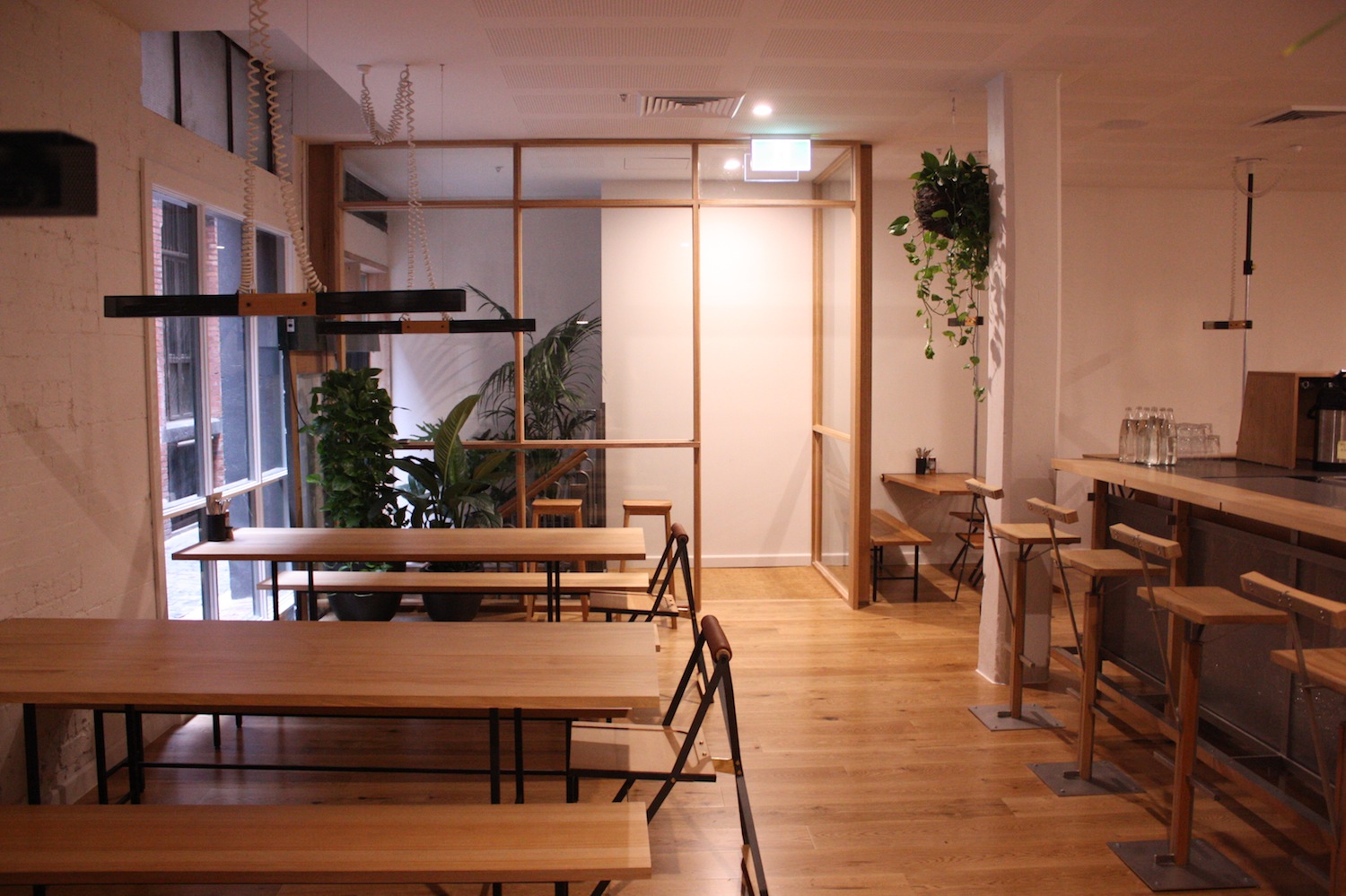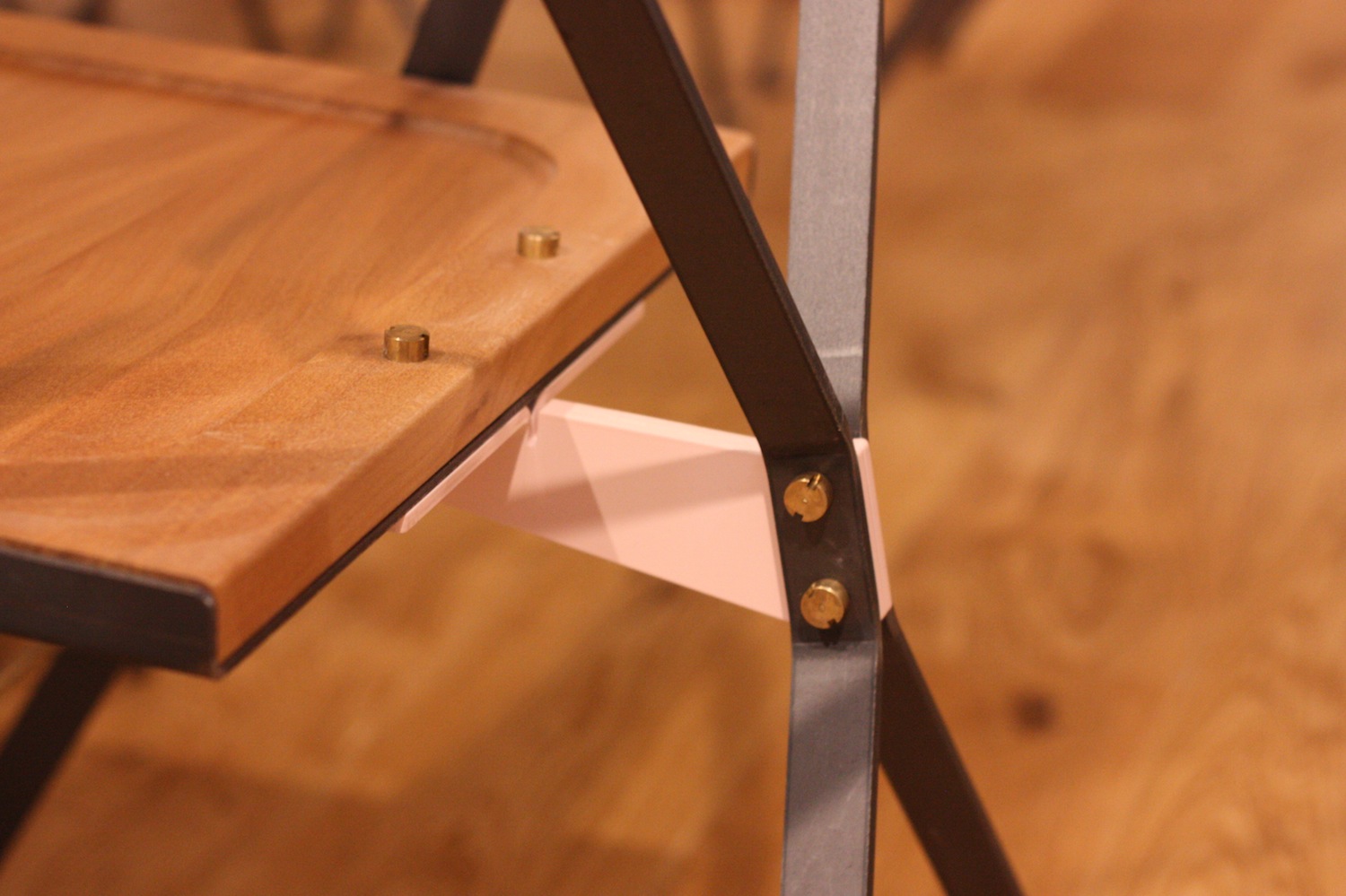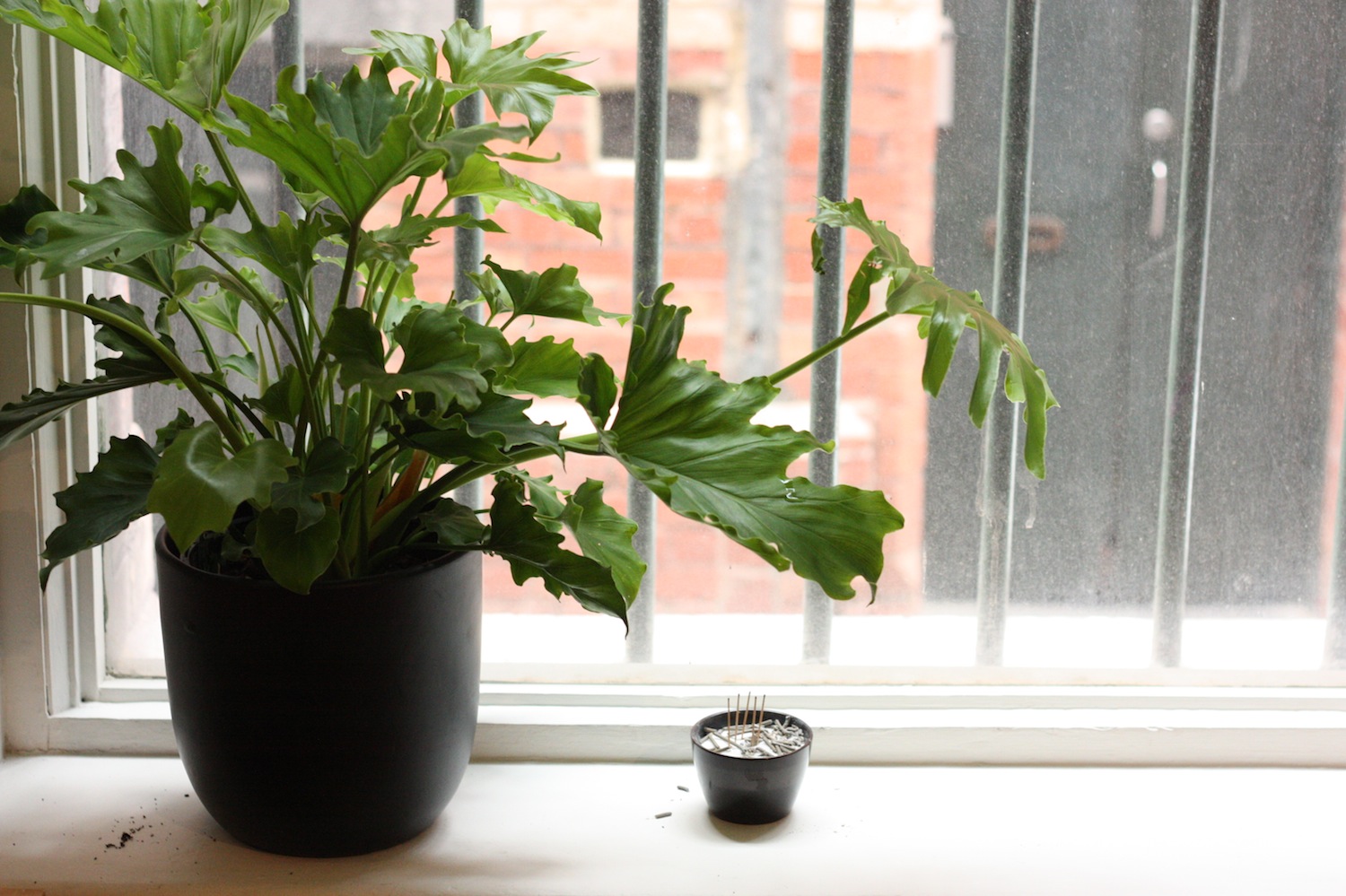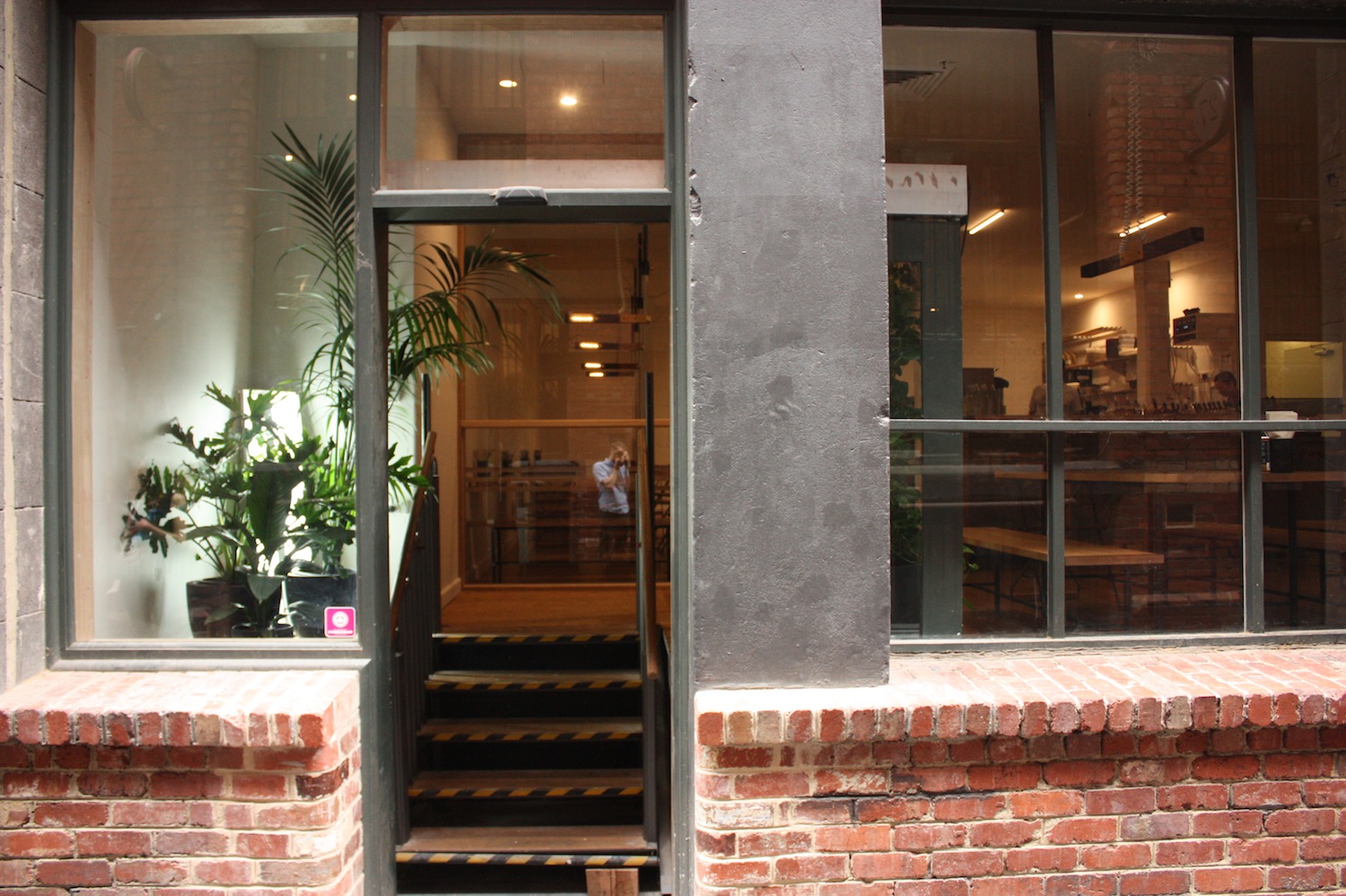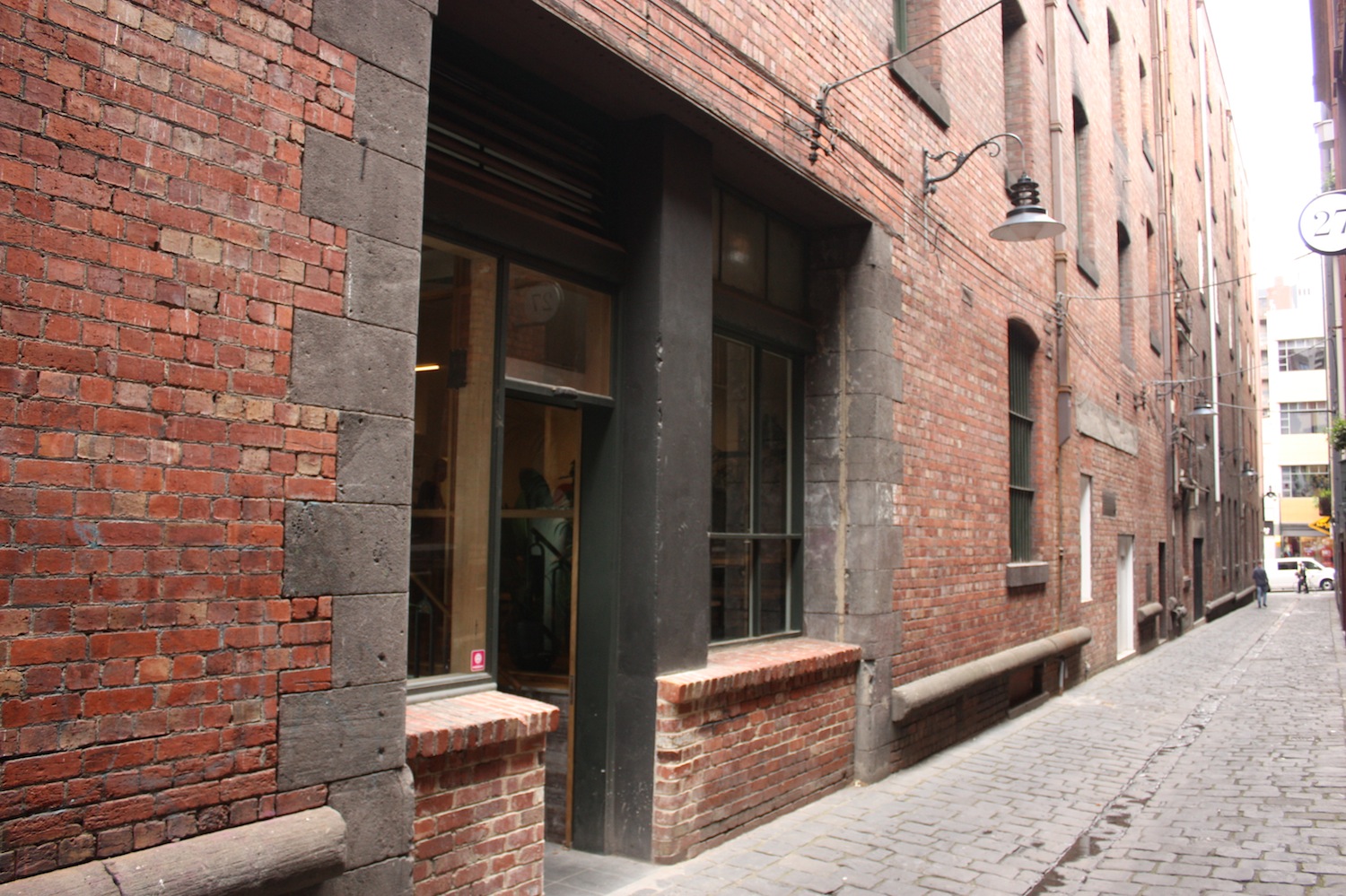 Name: Sun Moth Canteen & Bar
Address: Shop 3 / 377 Lonsdale St, Melbourne, 3000 (entrance on Niagara Lane)
Web: http://www.sunmoth.com.au
Served by: Kylie and Shane
Owned by: Kylie & Luke, Jason and Todd
Moving towards the end of Project 52 for this year, we were worried that we weren't going to be able to find many new cafes opening at this time of year. Luckily for us however - the Sun Month team were running a little bit behind schedule, meaning they opened their doors on the 22nd December. Unorthodox launch time - yes, but the beauty of this meant that A) we were able to talk in-depth to the team about the new venue and B) Broadsheet Melbourne were on holidays and this meant we beat them to reviewing it!! But at the end of the day, team Super Tectonics immensely enjoyed this space because Sun Moth Canteen is all about something close to our design hearts - Tectonics.
So what's good about Sun Moth Canteen & Bar?
A lot of people get confused by the word "Tectonics". Is it Tech-tonics? Is it Tectronics? No, it's Tectonics – the science or art of assembling, shaping, or ornamenting materials in construction; the constructive arts in general. And this is where Sun Moth has excelled.
The space itself on first glance to the untrained (non-design eye) is what you would could sparse, but in reality it is utilitarian. Yet there is an underlying celebration of the utility of the tectonic elements in the space and as a result, the interior sits in tension between simplicity of form and simplicity of beauty. Surely something so uncomplicated shouldn't be so beautiful? But Sun Moth Canteen is just that.
The Sun Moth team has brought in a variety of talented people for this project and as a result, the Sun Moth experience is holistically considered. The quiet location in Niagara Lane is a world away from the bustle of city life. Walking down the bluestone lane and up the stairs, amazing planting from those clever folk at the Looseleaf team begin the transition into what feels like a retreat. Entering through the bespoke timber framed glazing suite you emerge into a land of warmth, timber, white walls and luscious planting.
The layout is so simple it's pure perfection. There is generous standing space upon arrival, with the opportunity to survey the entire space. Communal bench seating wraps around the perimeter, with the bar location front and centre for coffee and juice by day; cocktails and craft beers by night. The low set kitchen is located just behind the main bar with alleyway access and bathrooms cleverly positioned off out back. There is a balance and flow to the built elements within the space and this creates an air of openness, but also community and closeness at the same time.
The interior palette is simple, almost Japanese-esque in its utilitarianism - no bells or whistles - just the materiality speaking volumes with rich, compelling timber en-masse. The details and junctions of elements of varying scales within the space is where the richness of the design is accentuated. Here the joinery is highly detailed and bespoke. Glorified camping chairs are lessons in composition and connections with considered timber seats, perforated leather rolled tops and the most beautiful of metal junctions – each one powder coated a slightly different colour, pale green, dusty pink or natural brass - and this is as bold as the colour variation gets within the space. Fixed bar stools follow suite, with perforated metal details and gorgeous metal to timber junctions that just make you wonder how long it took to craft each one.
The central bar despite being quite commanding in size, is lightened by the used of perforated steel sheeting. Here the sheeting conceals services behind, however rather than being a heavy, flat plane of material this semi-transparency lightens the form and allows an interesting play on light, shadow and silhouette around this zone. The bar itself is totally customisable, a kit of easily moveable and swappable parts that would make any design (or hospitality) nerd weak at the knees.
The timber communal benches around the space are the most intriguing of pieces. Here, at the end of each table is a fine metal pole that extends from the table top into the ceiling, secured in place by a black clamp with delicate brass detailing it holds the table level (or allows it to pivot upwards when necessary). A rectangular cantilever form extends back along the bench creating a bespoke lighting element with white electrical cord curling back to the ceiling. A timber block with black perorated mesh wraps around an elongated Edison inspired globe, offering glimpses of light from around the room. These lights are by far the most delightful element within the space and their relationship to the table and the ceilings creates almost a private little zone to each table.
We could wax lyrical about so much more in Sun Moth Canteen. From their Takeawei ceramics that enhance the experience of consumption, to the restrained, ethereal graphics and branding; their hand made letter press stickers for their takeaway cups, to the projector screen visuals (that will be running on loop soon). They have considered all sensorial, tactile elements of the design, on top of the typical visual experience and in doing so created an enchanting escape from the everyday.
The owners of Sun Moth have their own Design consultancy too - Sunkland, and for this project worked in collaboration with Lifespace Journey on the lights, tables and chairs; Illogical Study with the counters and stools and all of it was beautifully constructed by FIDO Projects. It's not hard to see why Sun Month Canteen is such a unique place to be in when you understand how much consideration has gone into not only the consumables of food and drinks, but the consumables of the extended space– the experience; the memory.
What could be better about Sun Moth Canteen & Bar?
Not a lot, but given the space is so new, there are a few elements that we are curious about how they will fare. Although the "glorified camping chairs' are sublime pieces of joinery, given how bespoke and refined they are and given it is a hospitality space, we would be interested to see how they ware over time.
The ceiling is intentionally quite sparse, with most of the ambient light isolated to the perimeter tables with only functional task lighting to the bar (fluorescent) and the kitchen (bright down lights). This creates quite a disjunction between the centre zone and the perimeter area. We would have liked to see this disconnect bridged slightly with some bespoke lights over the bar area to create a more refined zoning to this space which would somewhat screen the harshness of the kitchen light beyond.
Defining Design Details
Induction Kitchen Appliances – this means no mechanical ventilation and no crazy kitchen noises. This also means the kitchen looks totally uncomplicated and clean – a complete anomaly in the hospitality world!
Filter Coffee – Sure Filter coffee is the trend at the moment, but once again filter coffee means no grinder and no coffee machine noises - It is so lovely to sit in a quiet café.
Atmosphere – sure it may be a little different at night when it's a Bar, but at 9am in the morning, the space is so calm and relaxed it could almost replace your morning Yoga session.
Ceramics – from hand crafted coffee mugs with handles tothe ceramic tumblers for cocktails at night – the Takeawei vessels transport you to another place and make you consider how you consume.
Bespoke Joinery – from the seats, the benches, to the lights to the bar – everything in this space has been considered in refined detail - purely exceptional.
In the olden days, you used to be able to get away with a crappy fit out if you had good food and coffee. In recent years as "design" became a commodity, you could get away with average food and average coffee if you had a spectacular fit out. What Sun Moth Canteen & Bar proves is that people aren't willing to compromise anymore. And you need to deliver both to be a real player in Melbourne. And Sun Moth are delivering exceptionally well on both fronts.
*Broadsheet is yet to review this place, so get in before they do and the crowds become HUGE!