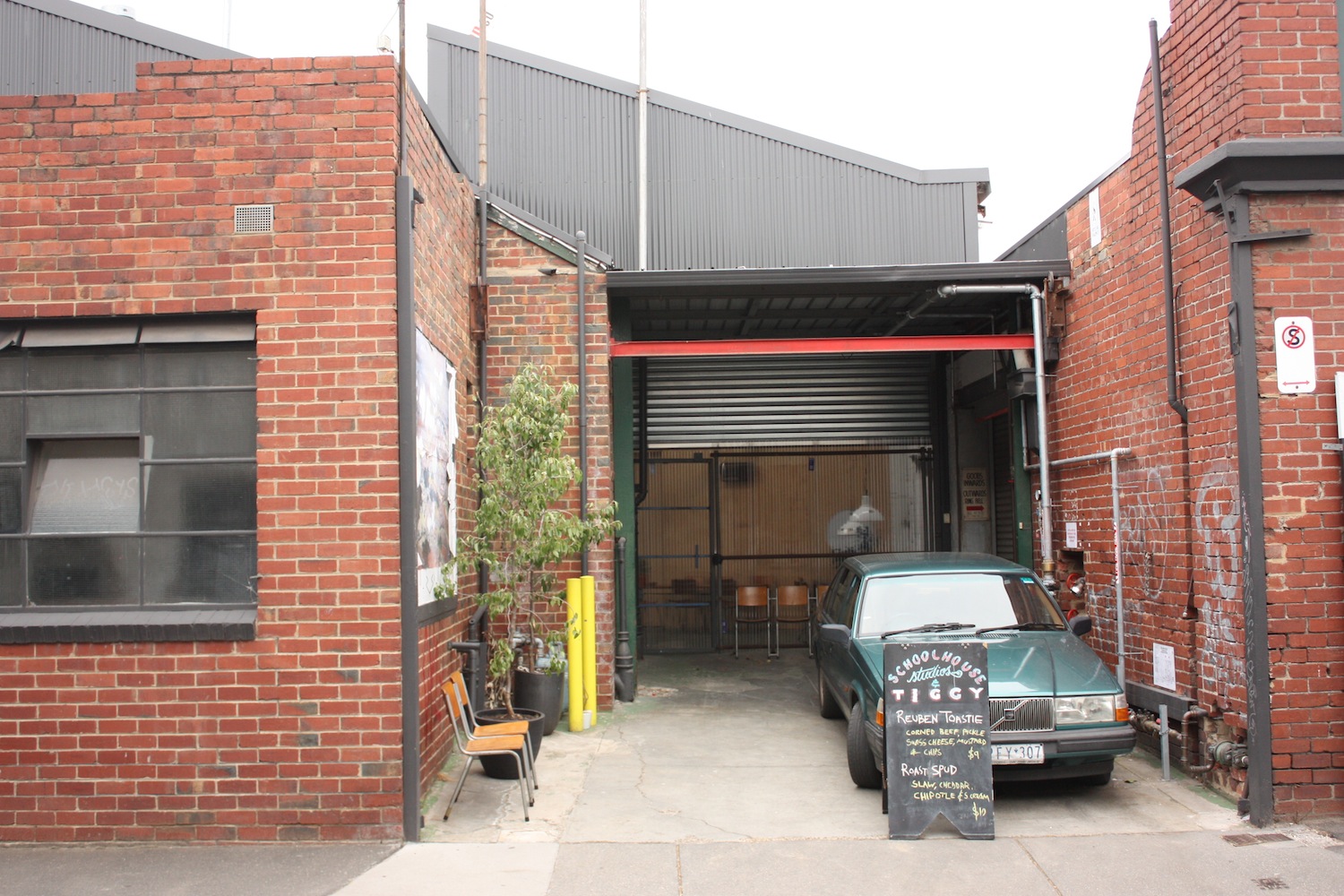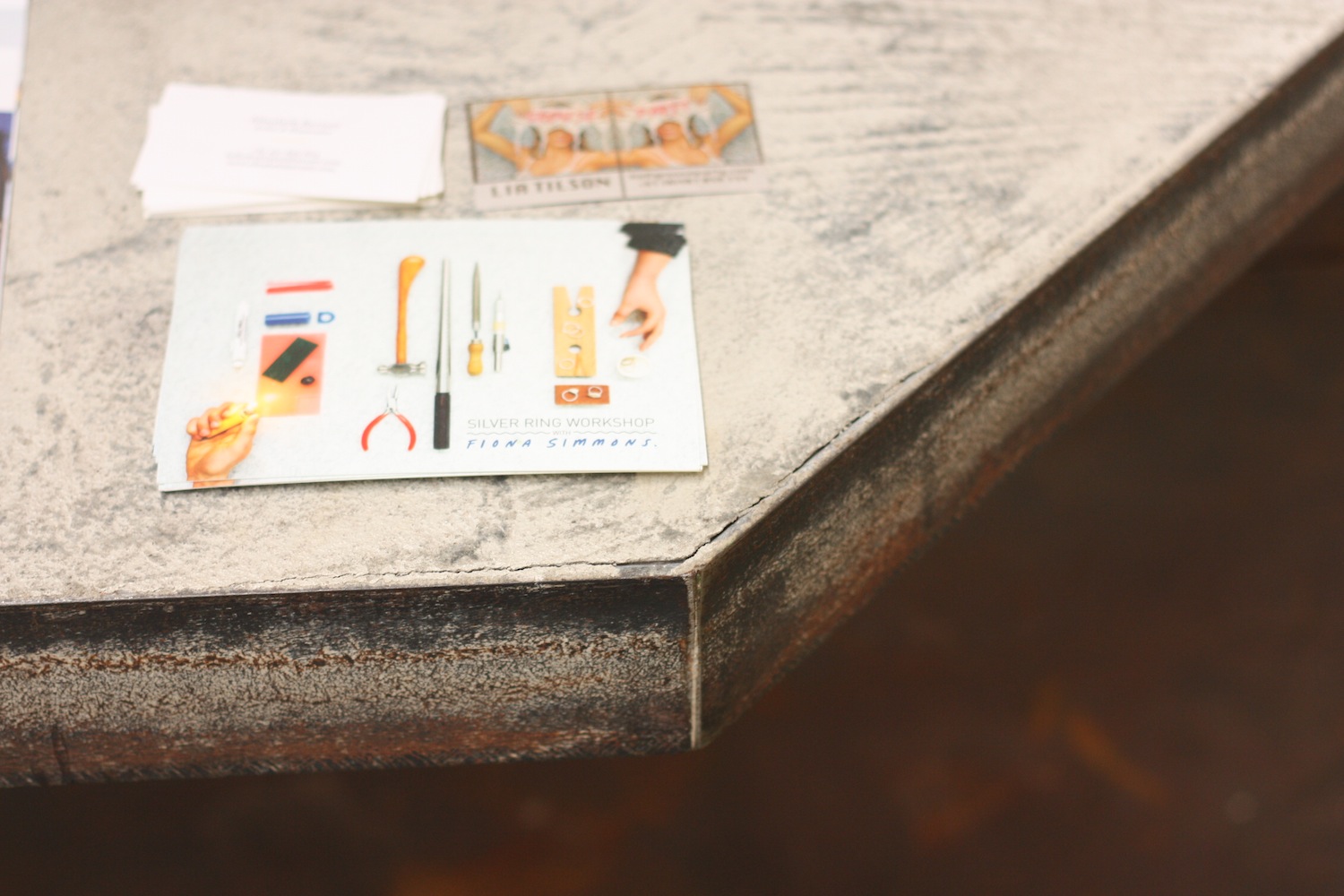 Name: Tiggy
Address: 81 Rupert St, Collingwood.
Instagram: @tiggymenu
Web: http://tiggymenu.squarespace.com/
Served by: Raph
Owned by: Raph & Caroline
If Collingwood is the new hub for Designers in Melbourne, (welcome to the neighbourhood Architects EAT) then perhaps at it's epicenter is an old brick building, that used to store a whole bunch of shoes, was 1 year ago a space for a Interior Design graduates exhibition and is now home to about 80 creative types. Schoolhouse Studios is this place, and nourishing these creative types as well as fuelling their caffeine addiction is Tiggy.
So what's good about Tiggy?
This place is massive! Schoolhouse Studios that is, a sprawling network of office type things and at it's entry is Tiggy. You are immediately struck by the aesthetic of Tiggy. It's a real mish mash of salvaged materials, mixed together with some agricultural but well thought out design ideas. Mostly built by Raph and Caroline themselves, the triumph of welding up a steel sheet and angle and pouring concrete insitu make for a counter with plenty of character.
There is more materials used in this fitout that I could probably list in this short review, but the highlights are the steel angle tables with either tiled tops, timber tops or perforated metal, plus timber, more perforated timber, pre-fabricated trusses, polycarbonate roof sheets, echo panel for seating and a table tennis table… I mean, you get the picture right? It's like this place has been constructed from hard rubbish collection. But as always, it takes someone with an eye for composition to understand how to combine so many materials in a way that works so harmoniously.
This in particular must be identified in the tap near the entry, it's most definitely low cost and efficient in design. And in some ways it reminds me of Duchamps 'Fountain', in that Tiggy is most definitely a celebration of the everyday object.
The built form Tiggy takes is like a mini house, reinforced by the off the shelf roof trusses overhead. This is a form that is repeated throughout Schoolhouse Studios and is seemingly a method of reducing the vastness of this space down to a more manageable and identifiable scale. Yet it's the expression of how Tiggy is put together (along with all the other spaces) that makes it sit nicely within this old factory, on it's old factory green concrete floor.
There's never going to be an issue with circulation or any of the other restrictions we normally see in the cafes we review. But the service area of Tiggy is tight. However, with only Caroline and Raph manning the café, there is enough space for the both of them and storage for all the bits and pieces they need to run the café.
What could be better about Tiggy?
Tiggy's aesthetic isn't going to appeal to everyone. It's an extreme of industrial, and as I write this I am thinking 'well, this isn't actually a bad thing'. So it's nice to see something a little less slick than some of the fit outs we visit.
I also wonder what it's like in extreme weather. This old factory, if it's like many other old factories probably gets super cold in winter, and super hot in summer. Which may make it slightly uncomfortable to linger for too long. I'd be keen to know from Raph and Caroline how it goes over the heat over summer as this will be Tiggy's first.
And it feels like Tiggy lacks slightly an identity. Perhaps this is on purpose. But the business card has the logo on it, as does the website – but the board out front is different and there is no other real identifiable brand in the space. As with the aesthetic of the space, perhaps Tiggy has been designed this way.
Oh, and the long timber top table I was sitting at was slightly uncomfortable for someone of my height! I hate to be so specifically picky, but the cross bracing underneath made it very difficult to sit at this table properly. I had to perch on my chair just to get my legs underneath at an angle.
What's its thing?
It's so refreshing to go into a café that hasn't stripped back the material palette to an absolute barebones minimum. Tiggy embraces a very large variety of materials and it's all these layers of materials that create a richness in this space.
Defining Design Details
Concrete bench top – it's substantial and imperfect. Which makes it perfect.
Variety in materials – with such variety, I hope that the next time I go back some more materials have been used to build some new piece of furniture.
Pre-fabricated roof trusses – a simple way to create form instead of just building a whole bunch of 'boxes' in such a large space.
When I was having a chat with Raph, he told me about the new neighbours who'll be moving in soon – Vice Magazine! They are going to be a very awesome addition to the street and I can't wait to see what those design kids from Sibling crank out when they design the fit out for Vice.