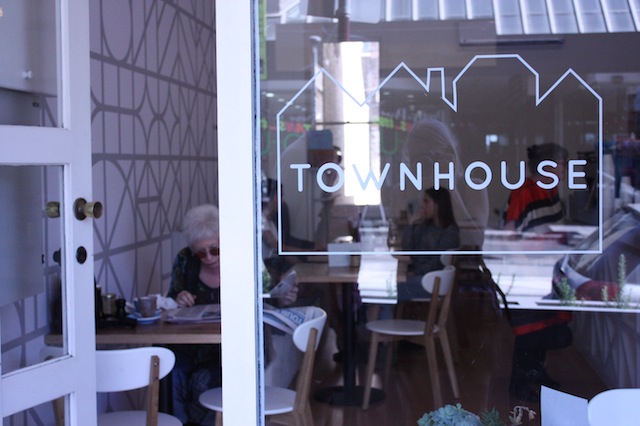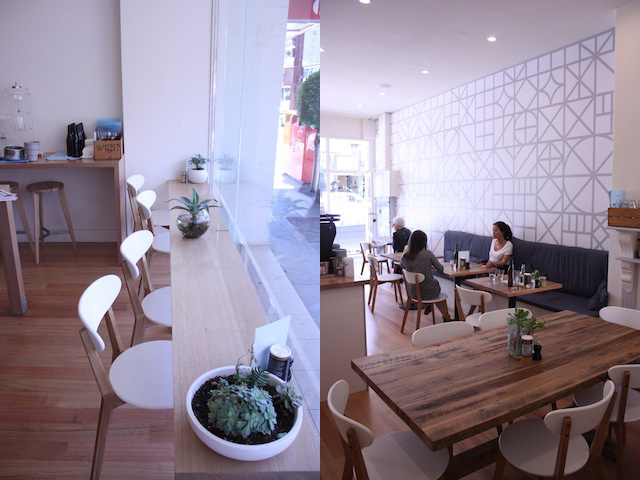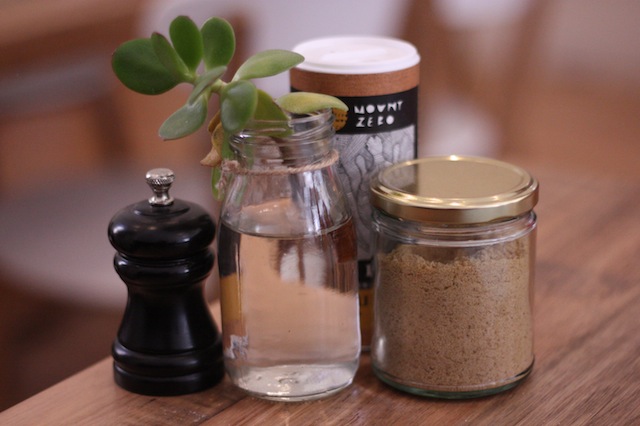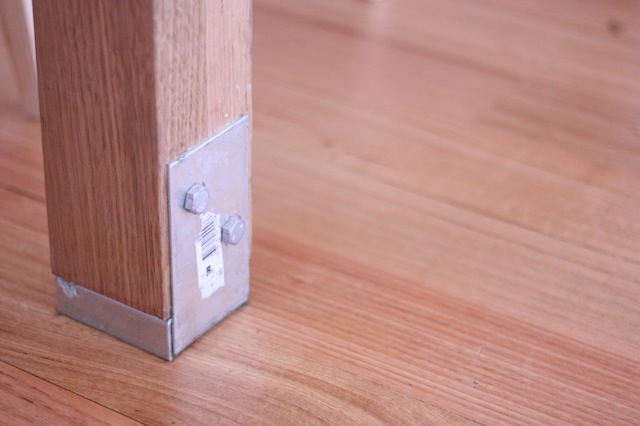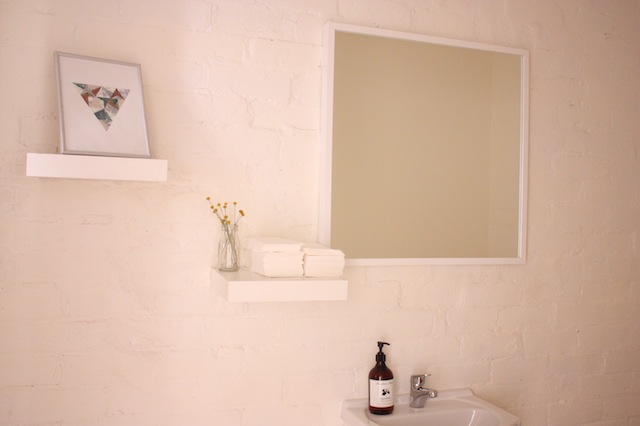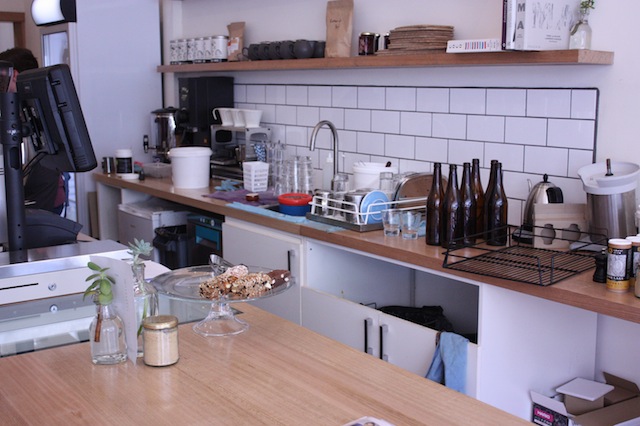 Name : Townhouse
Address : 466 Toorak Road, Toorak
Web : www.facebook.com/Townhousetoorak
Served by : Daniel
Design by : Tim & Alix Design
1 down, 51 to go – how exciting!
This week it's great to stay in Super Tectonics local neighbourhood and find a café that is Super new. Townhouse comes to Toorak Village with a bright and bubbly personality and since opening, it's owner, Matt Ward - who also owns Prospect Espresso in Camberwell – has invested in creating a space that is welcoming, comfortable and worth returning too.
So what's good about Townhouse?
This could become quite a long list to be honest. In fact, the number of notes we made of the great features of this space is significant. Owner Matt informed us that young design super duo Tim Brooks and Alix Smith of Tim & Alix Design were the brains behind the design of the café and you can see the quality of the thinking behind the design.
The café retains its large shopfront windows and with such high ceilings it feels bright and alive. The first considered design element to hit you are the absolutely stunning Christopher Boots pendants. Yes, they are quite an expensive investment, but totally worth it, and in contrast to last week's analysis of Husband, the use of these pendants breaks up the verticality of this space wonderfully well and highlights the counter where most interaction between customers and staff happens.
The balance to these pendants is the great wallpaper on the opposite wall. The design references the Tudor style buildings found along Toorak Village and the pattered pathway along the front. It's a subtle, but well executed gesture. This motif is also repeated in a pronounced timber detail on the front of the beautifully constructed counter with great success.
Otherwise, it's a simple palette of materials. Solid Vic Ash tables made by JMH Furniture and 2nd Chance Tables in Northcote, accompanied by contemporary timber chairs with a Danish influence. Circulation is great with a perfect waiting nook for takeaways. The space has multiple styles of seating – a continuous window bar, a great banquette, stools to perch on at the main counter and a great 6 seater Vic Ash table that you just gravitate towards. Footpath tables and a rear courtyard with integrated timber bench maximise the seating options whilst slight breezes from some cross ventilation plus glimpses through a side window to the rear courtyard just makes you feel good sitting in the space.
Graphically, the logo and menu completely matched the space. The icon of townhouses used in the logo is clean and graphic, matching the geometry of the wallpaper and counter. The blue paper of the menu matches the blue coffee saucer, blue-grey fabric of the banquette and highlight paint colours. This blue is the only colour used in an otherwise monochrome space.
What could be better about Townhouse?
We are being very picky when finding fault with Townhouse as the good definitely outweighs the bad. But we felt that for café design, this place felt too safe. Sure, it's Toorak, and the clientele around here expects a particular style – but heck, we're designers and Toorak could handle a bit of a shake up!
Views to the back of house behind the counter are in direct line of sight and it was an absolute shambles of a mess when we were there. Sure it was closing time with cups and plates stacked high, but if you make your back of house area visible as it is in Townhouse, you need to keep it tidy. Open views through to a dirty bin cupboard – not tidy at all!
There seemed to be a missed opportunity looking through the rear window. The inclusion of some kind of plant life just outside that window would totally improve the view and invite people to wander through to the great space out the back.
Communication Design-wise, what was with the drinks menu?!? Different paper, different font, different everything! It's like they stole them from another café. With such a consistent brand throughout the entire space, the poor drinks menu is the black sheep of the family!
What's its thing?
Even though Townhouse is shiny and new, it's also really pleasant. Not stark or cold. It feels like old pair of (really nice) shoes that you never throw out, because they're just so damn comfortable. And the locals are interested. In the time we were there, quite a few people dropped in to ask how long they had been open for – no doubt keen to come back.
Defining Design Details
Sophisticated Super Graphics - Referencing neighbourhood character, they're more than just lines on a wall.
Local timber products

- Home grown Victorian Ash. Australian Timber just adds such warmth.
Considered Toilets

- it doesn't take much to turn a bathroom visit into an experience. Artwork + shelf + nice hand wash + flowers = lovely.
Maintaining Character – Original fireplace highlighted as a design feature – classy.
Christopher Boots pendants – Just enough glamour for the Toorak ladies, but edgy enough to appeal to a younger crowd.
Package deal – Tim & Alix have put together a well-considered complete design package.
*In the next 6 months owner Matt Ward (who also happens to own Prospect Espresso in Camberwell) plans to convert the upstairs level into a private function area so ST will be back to review the new addition!