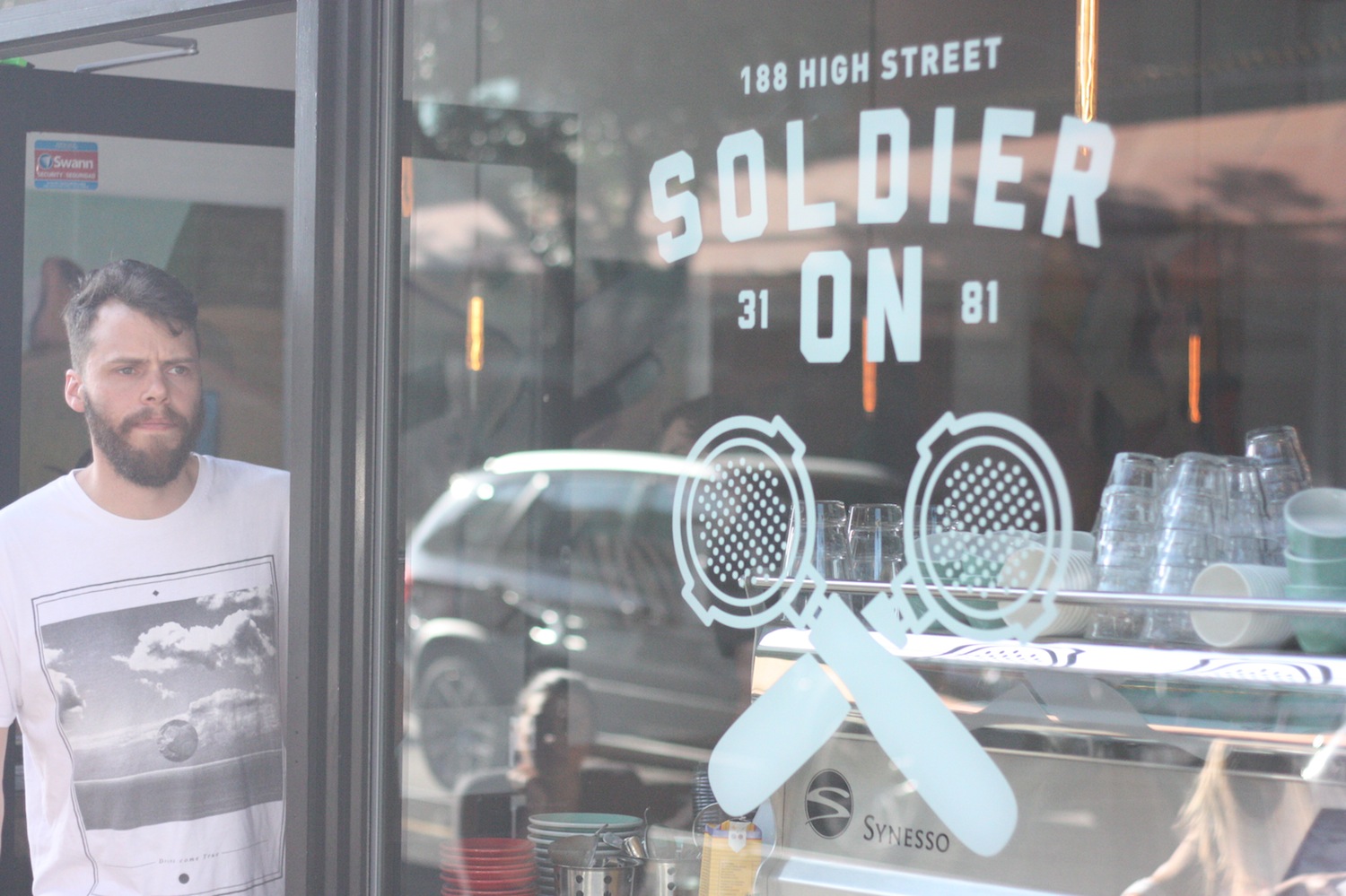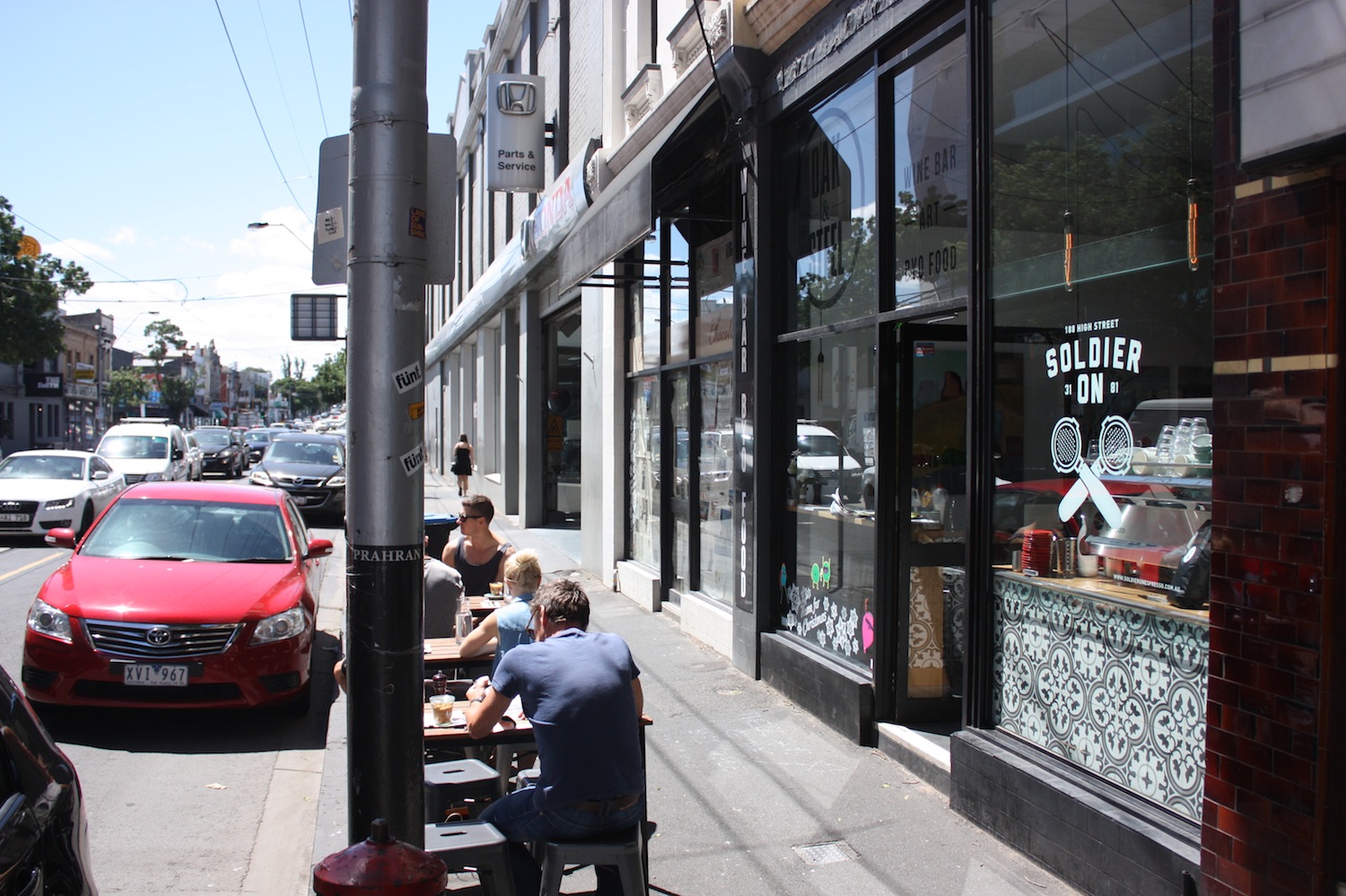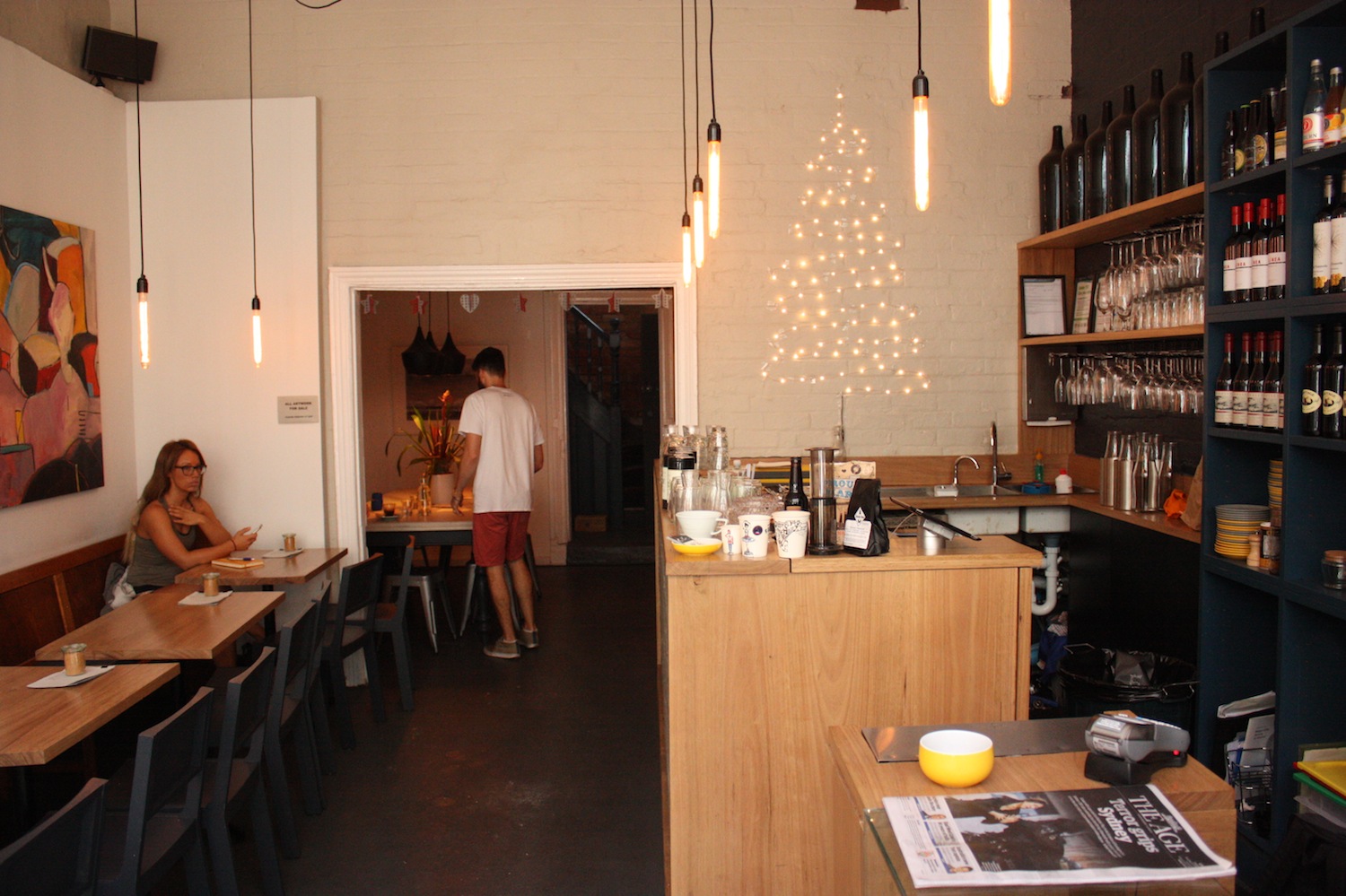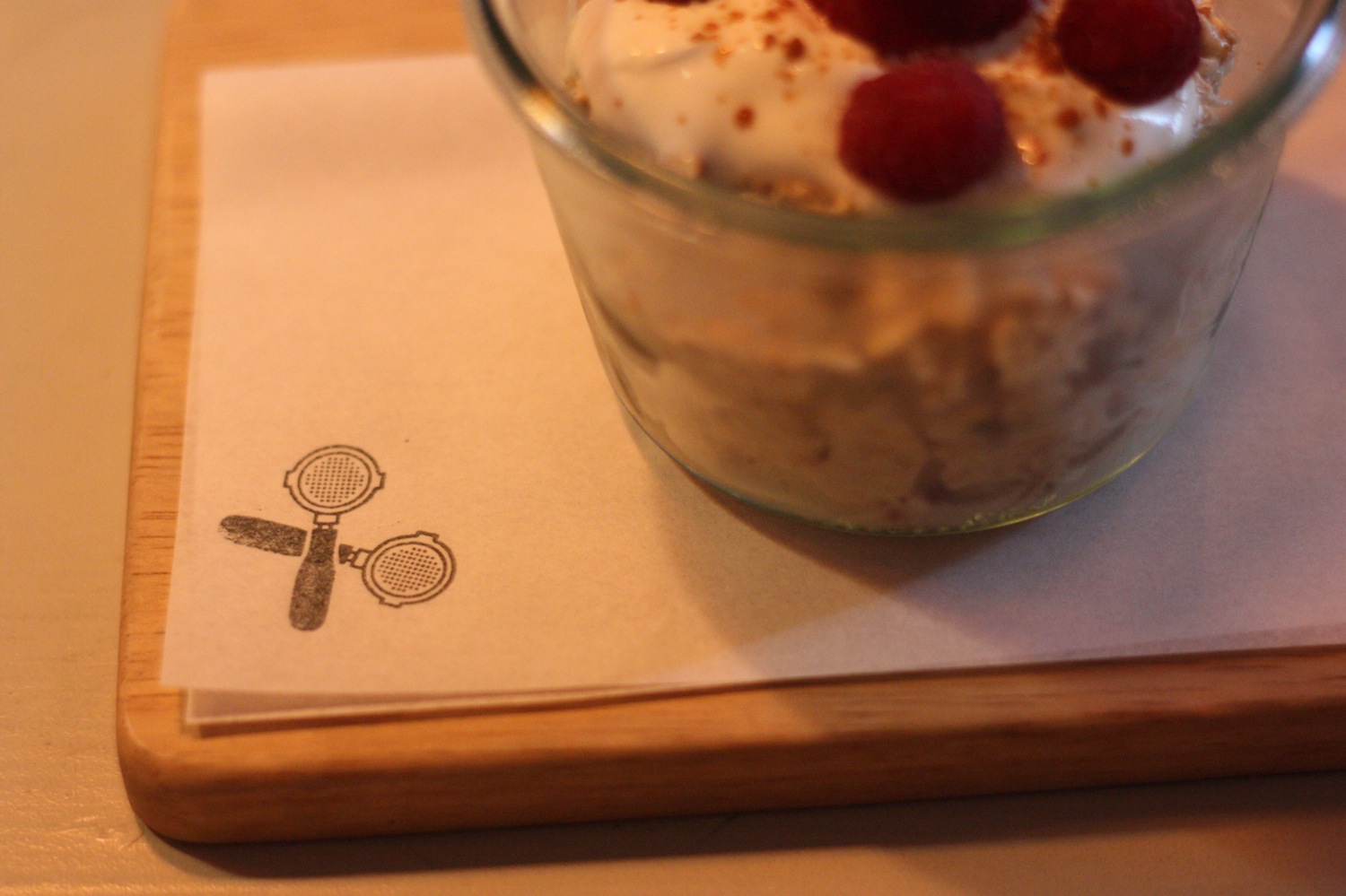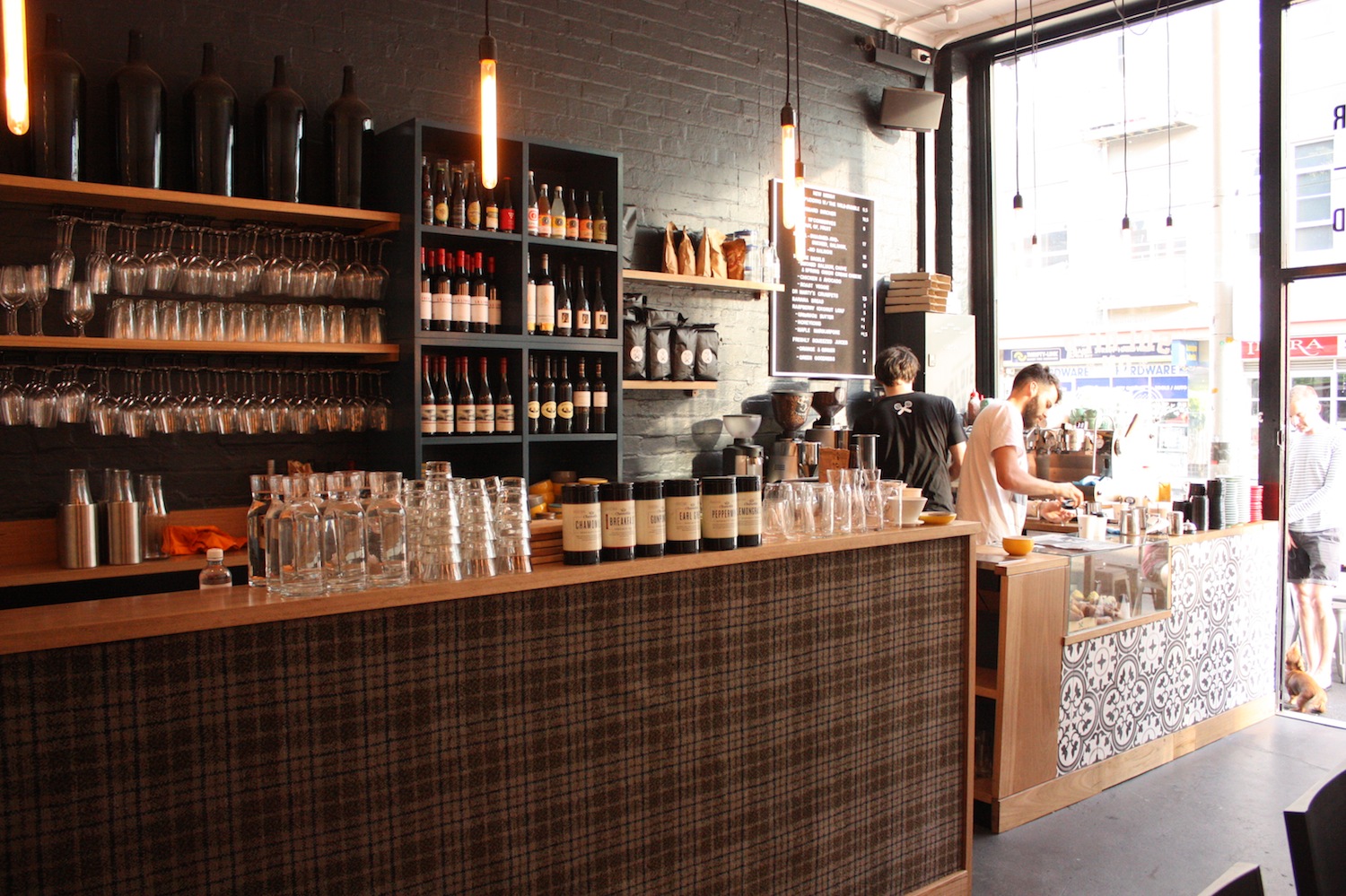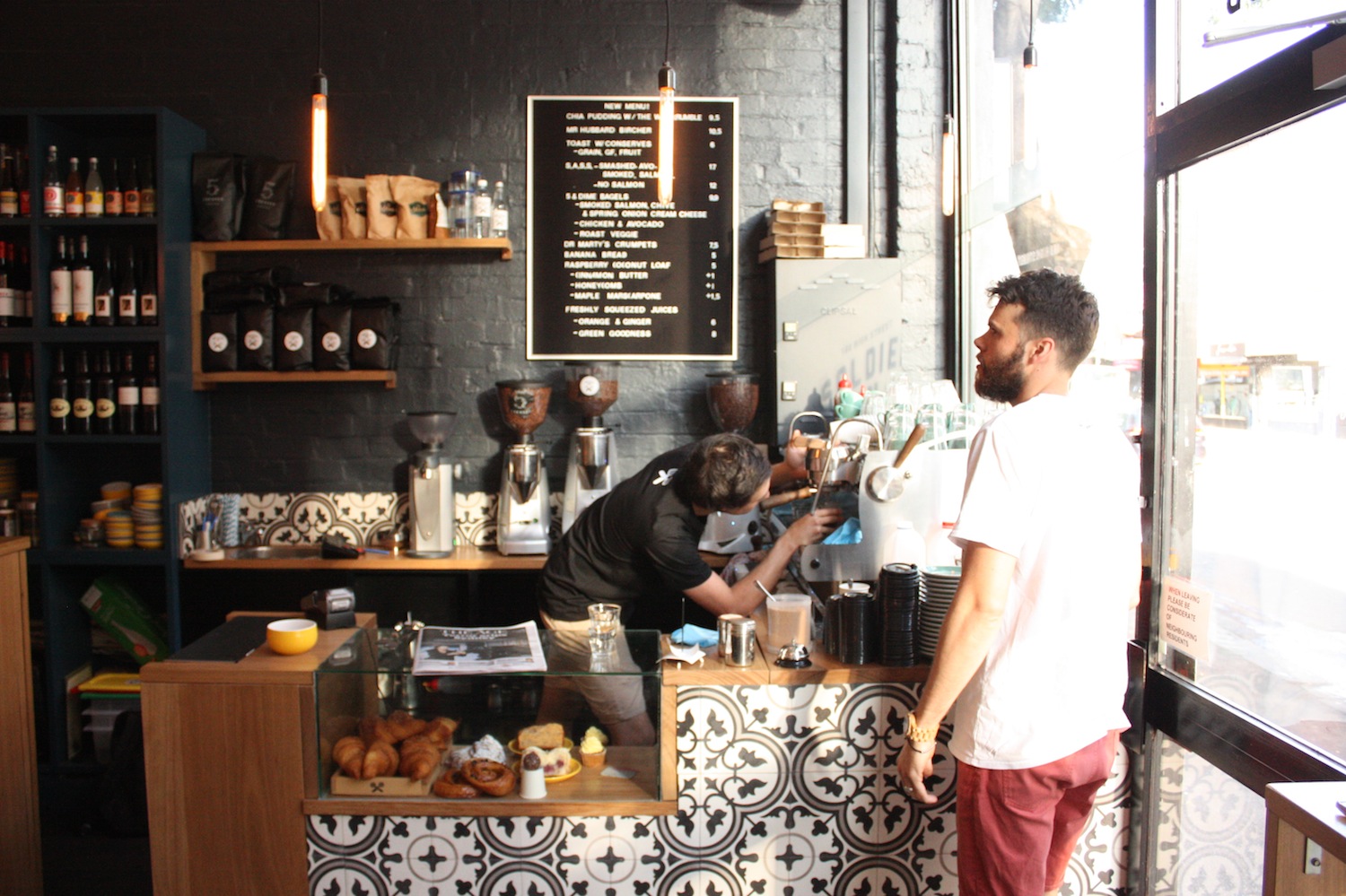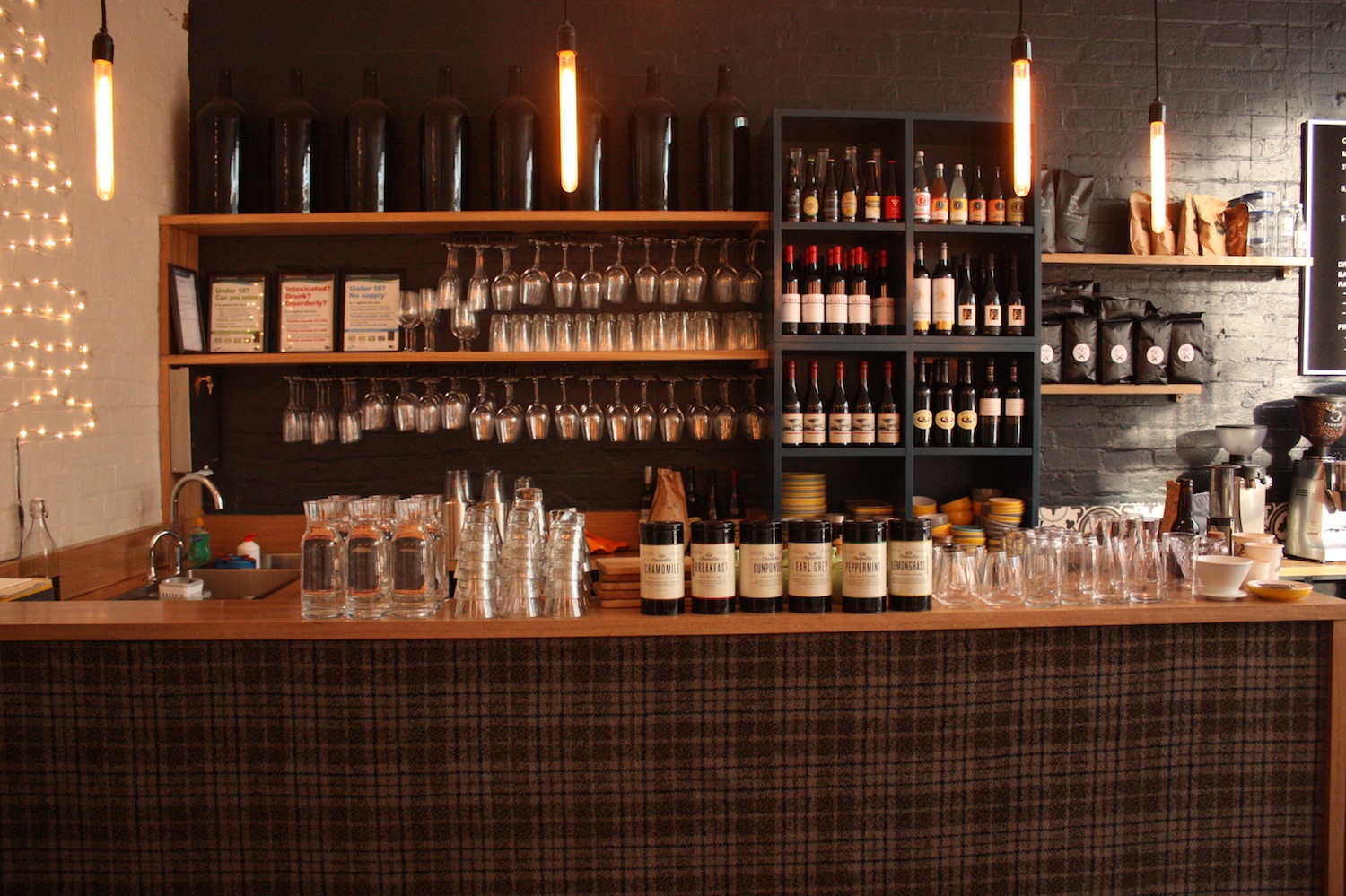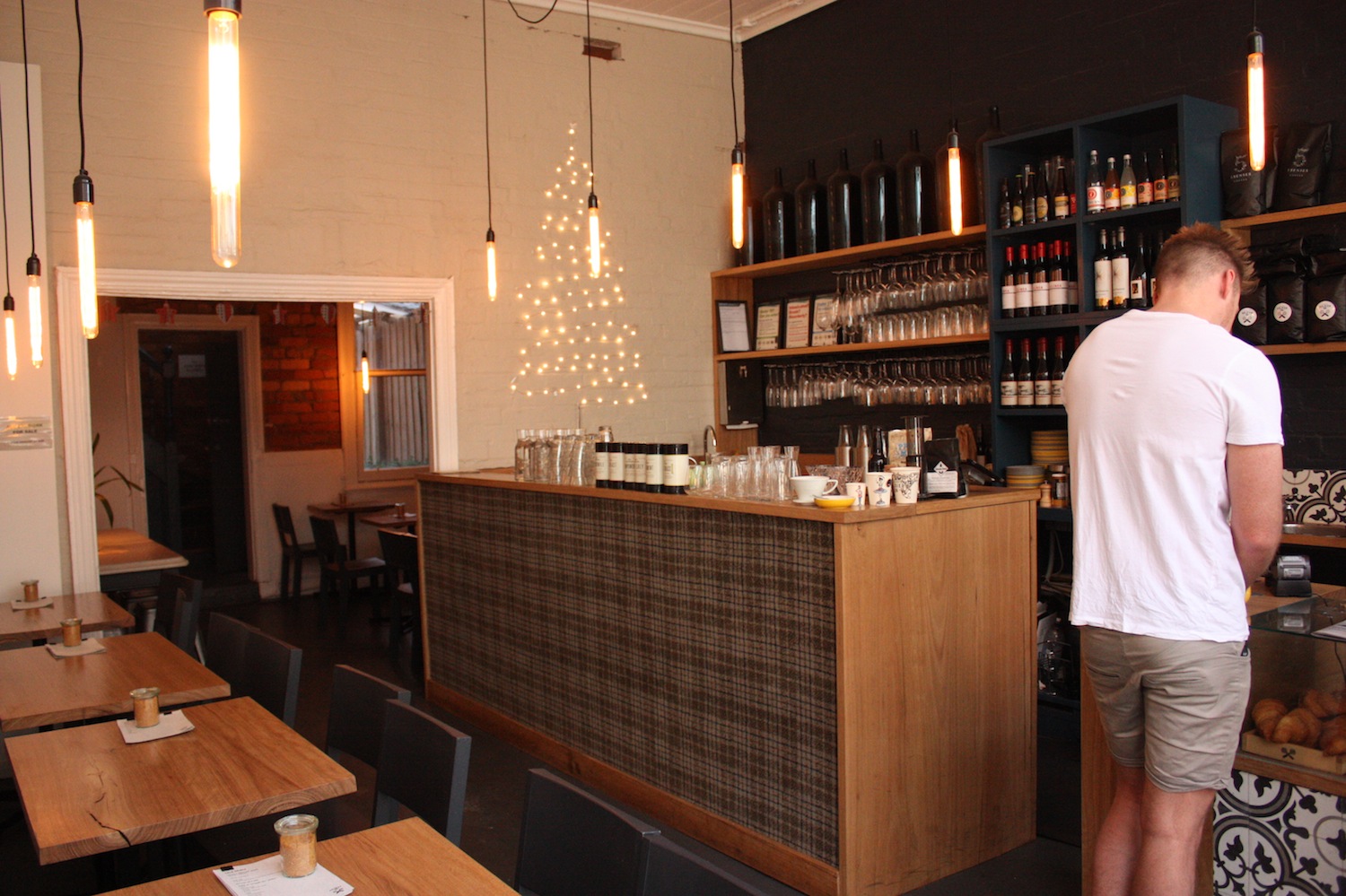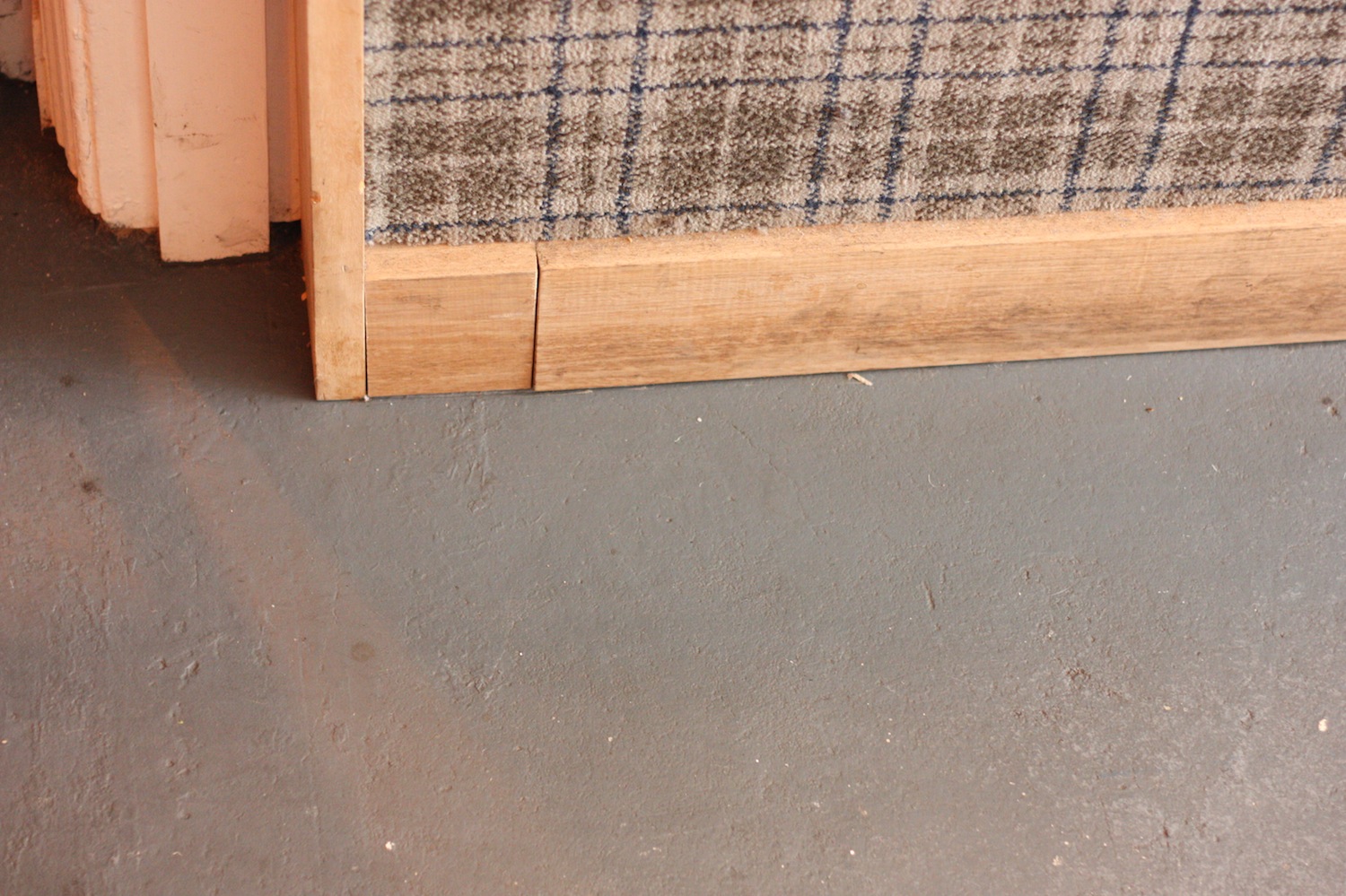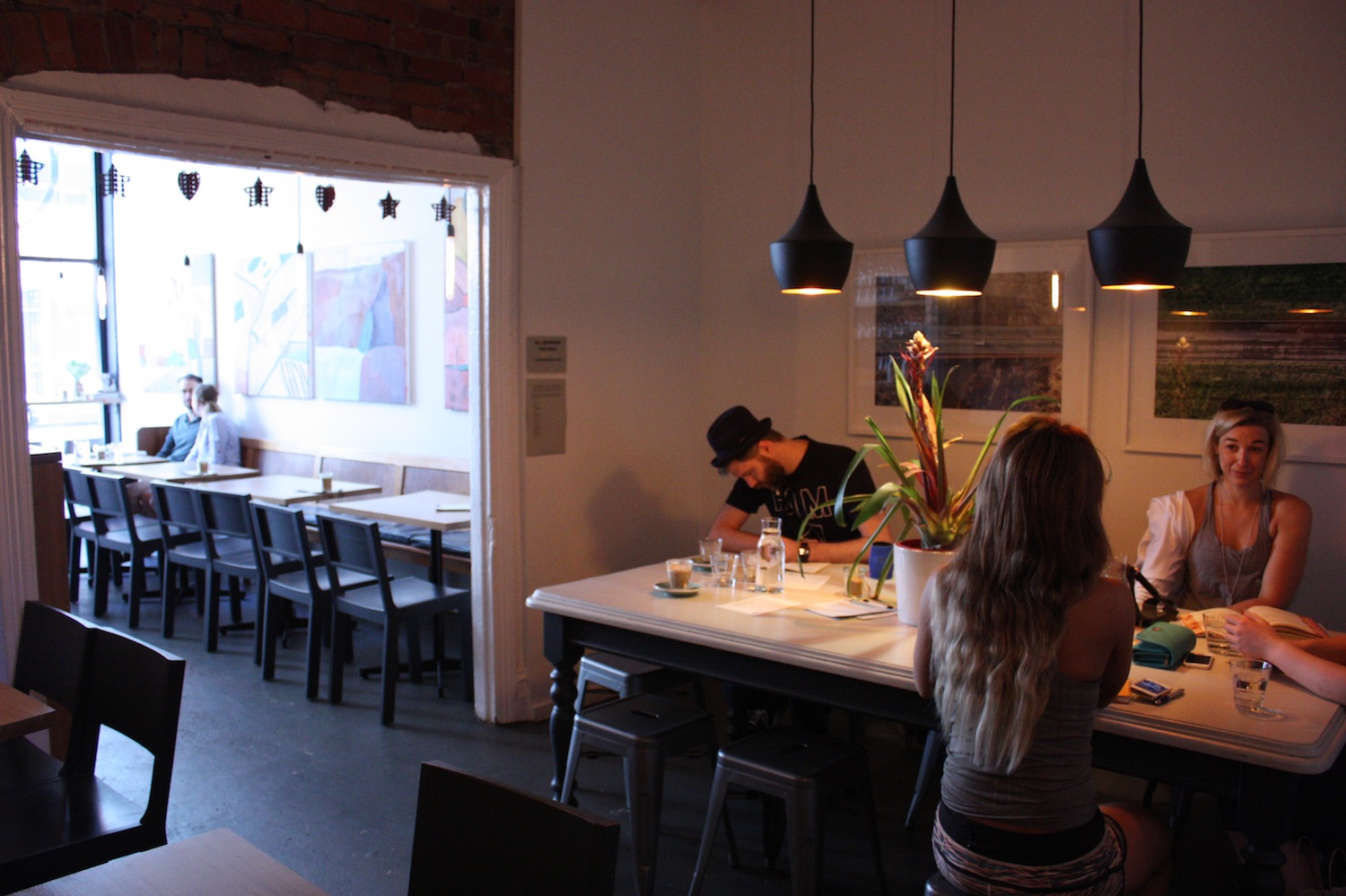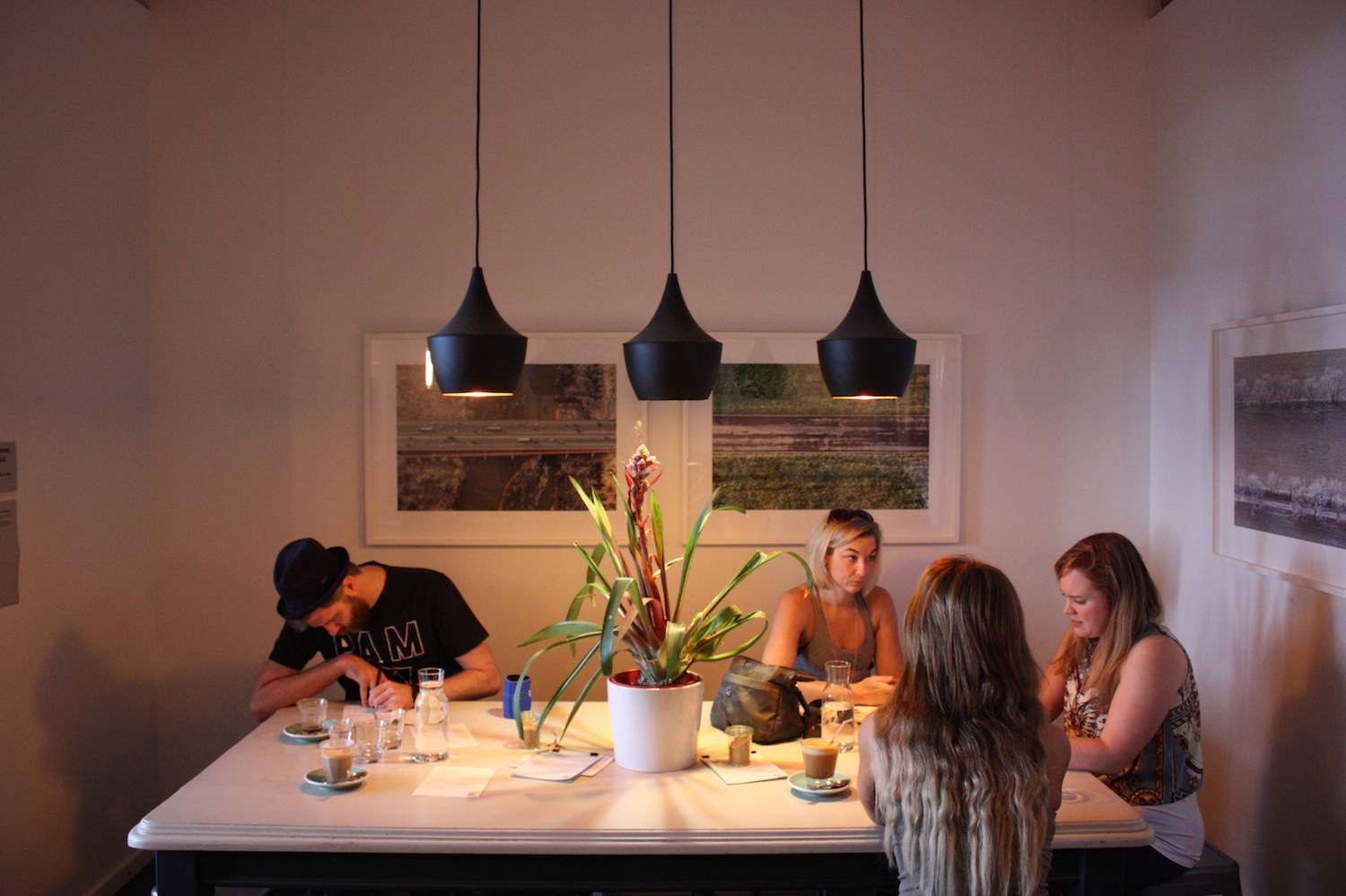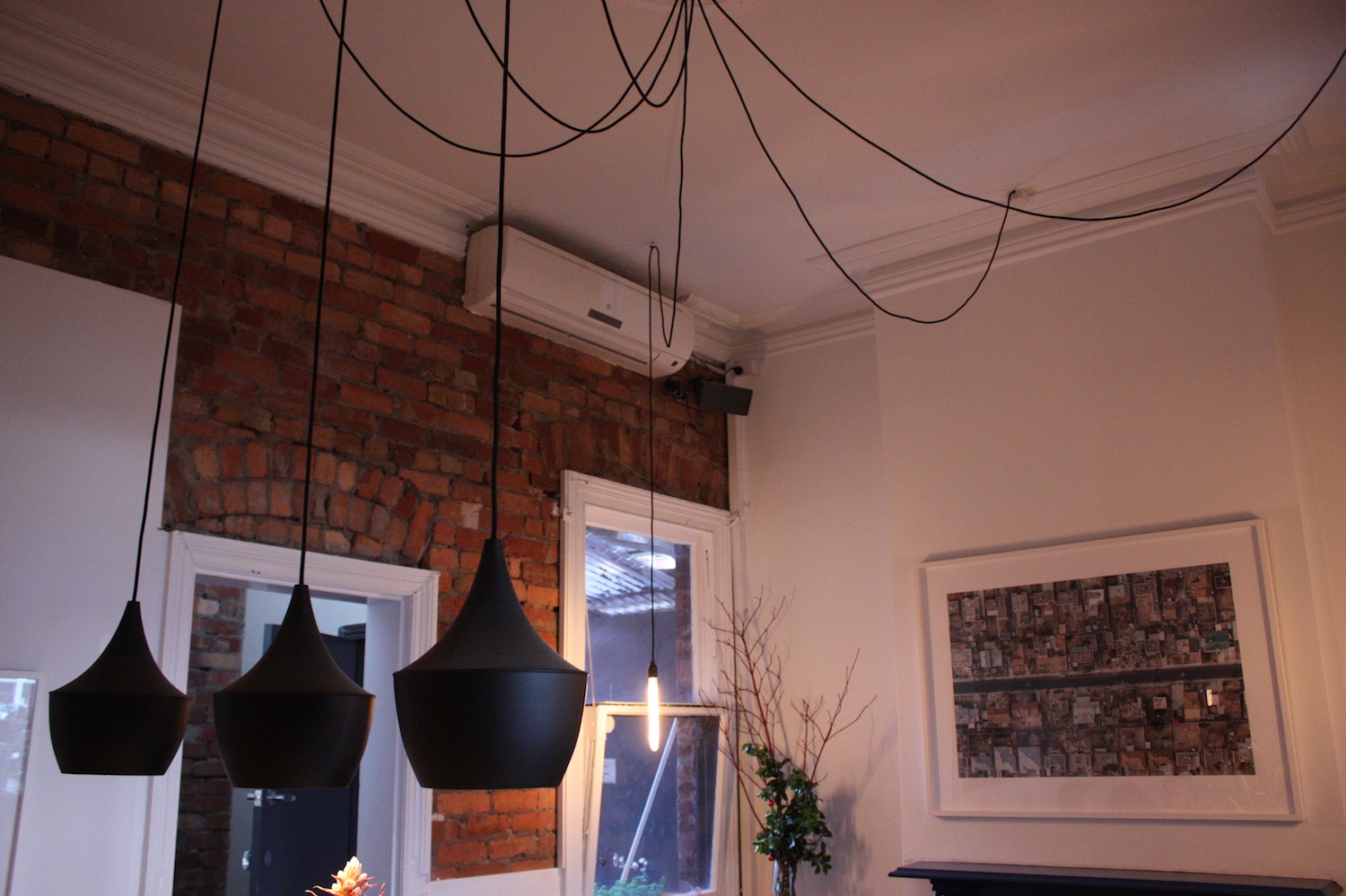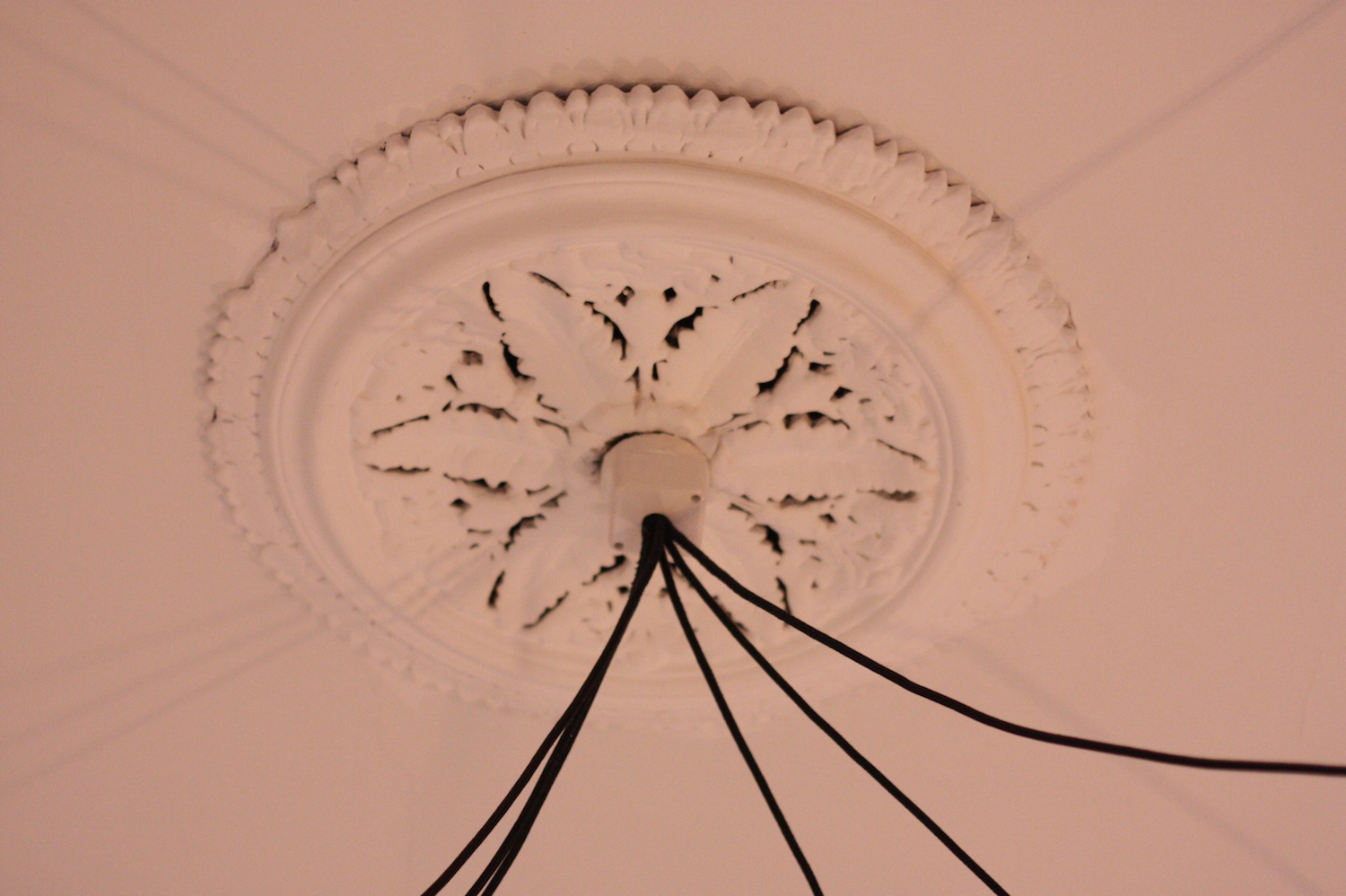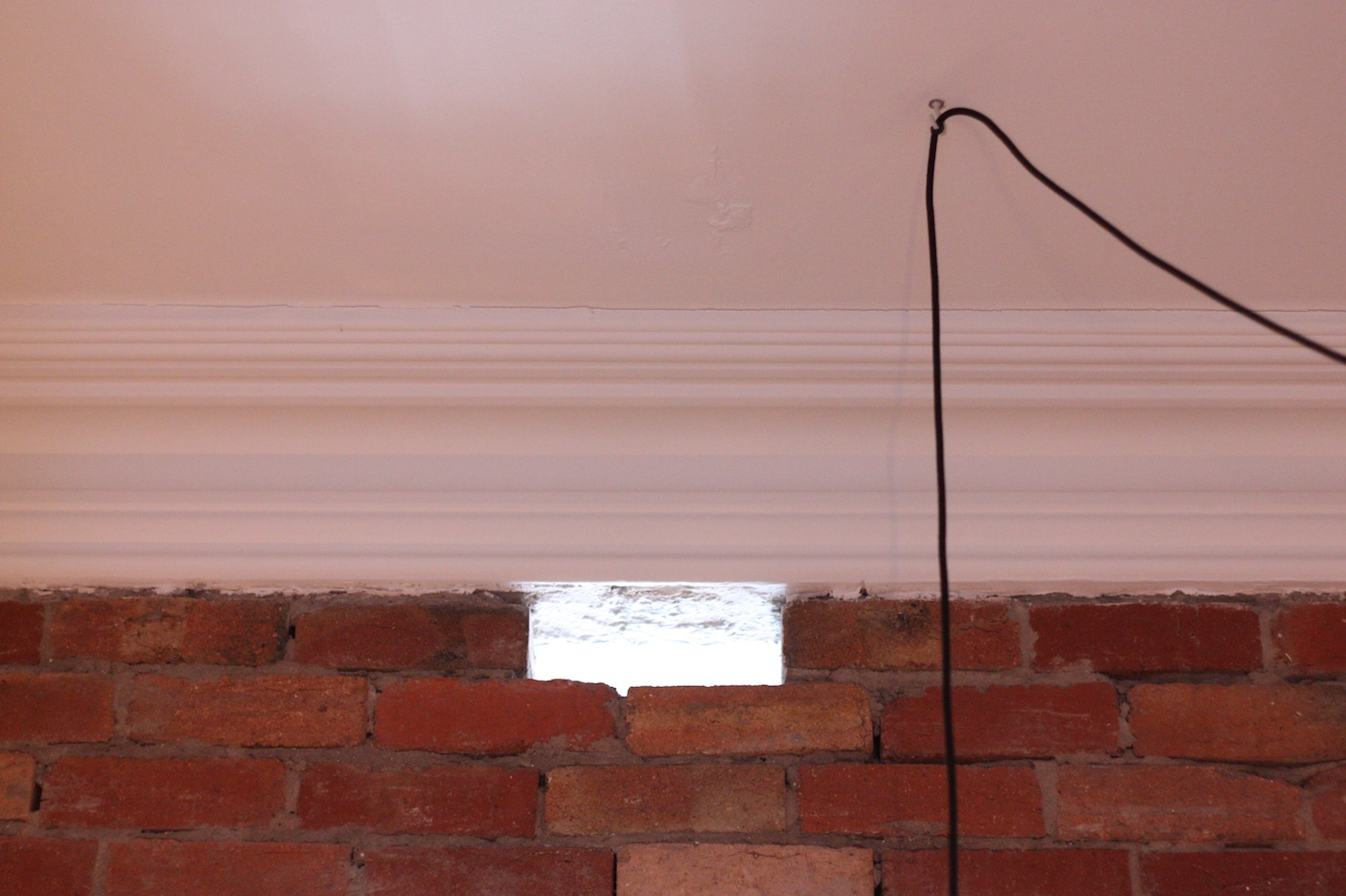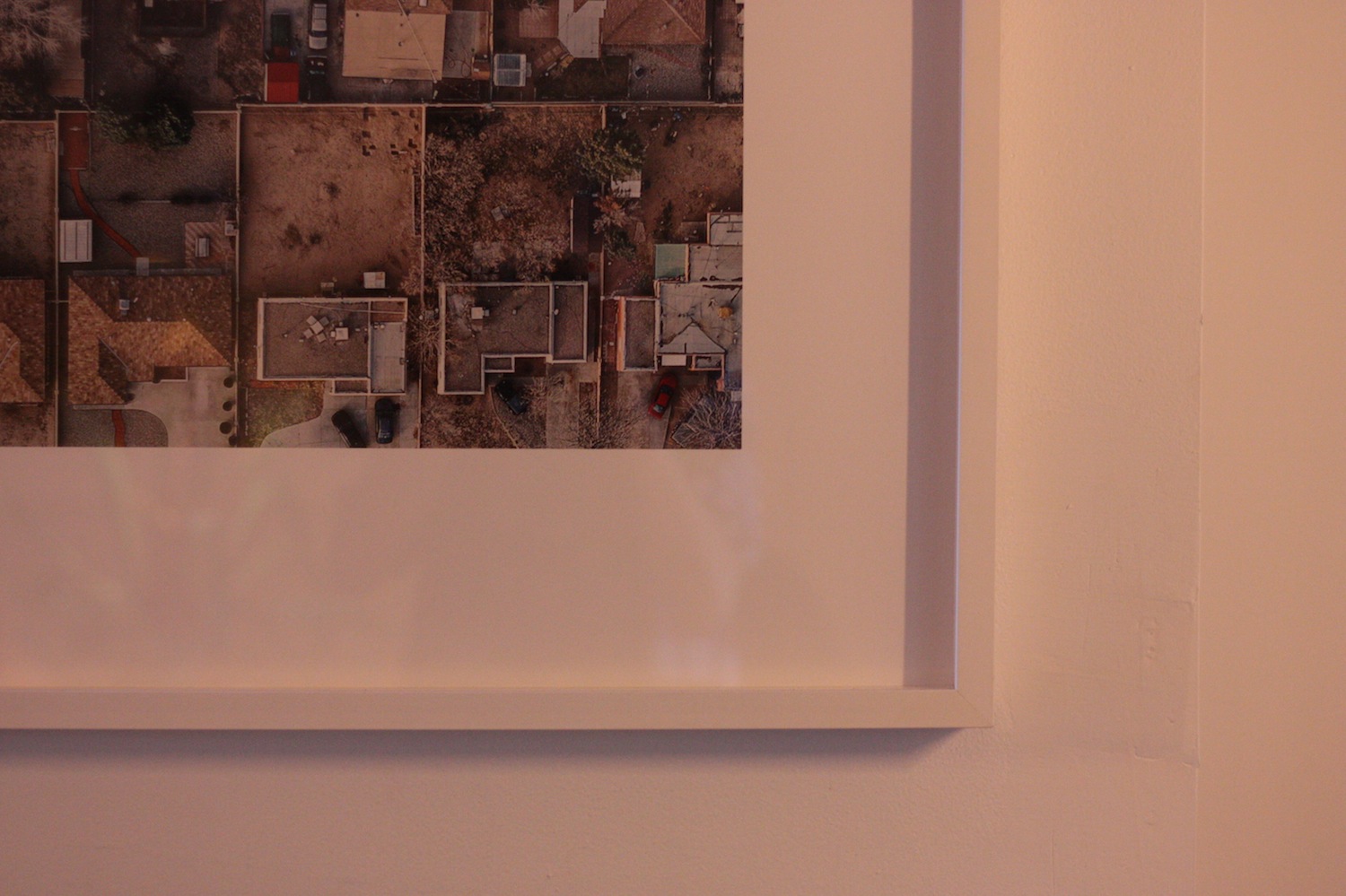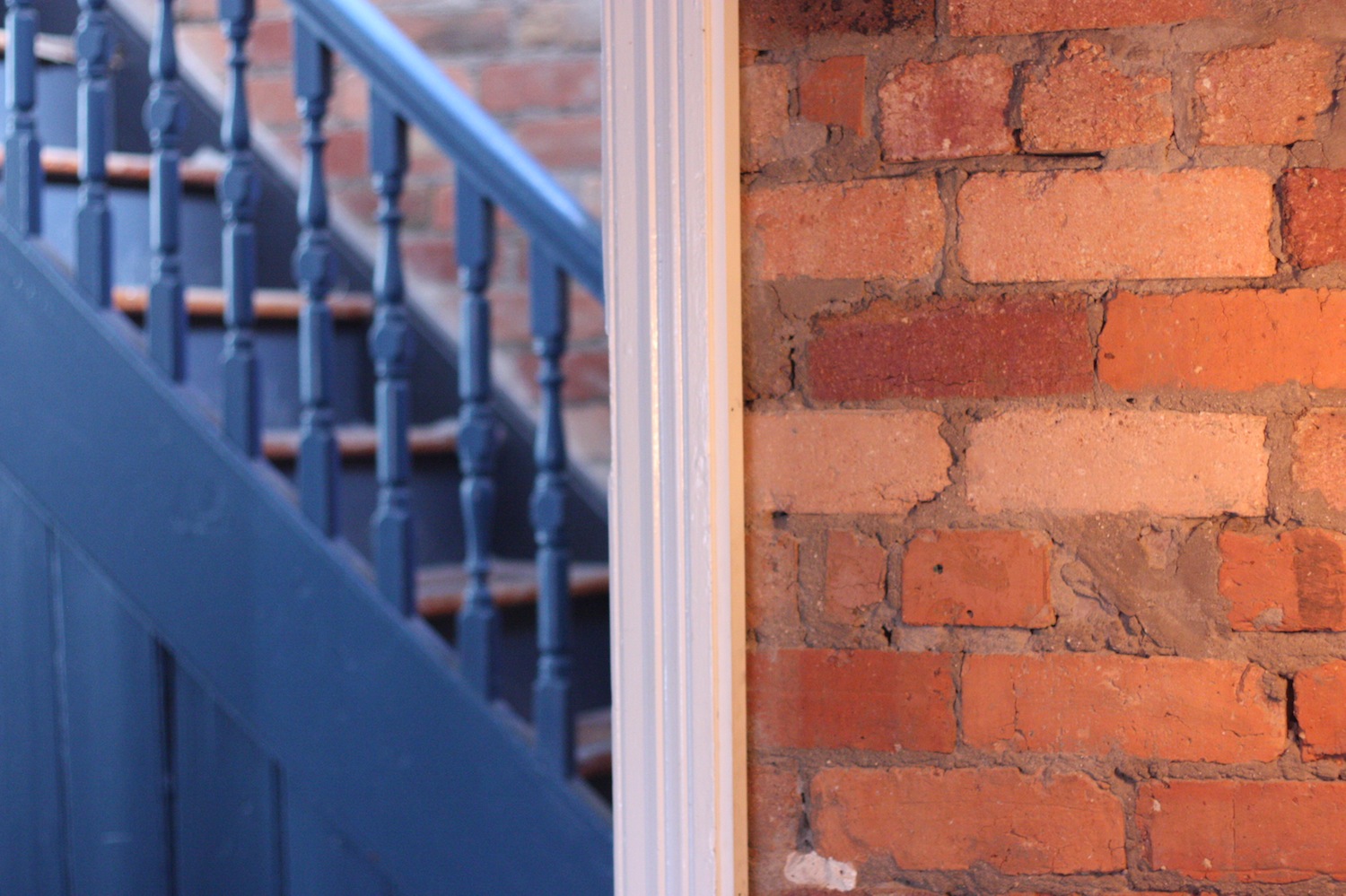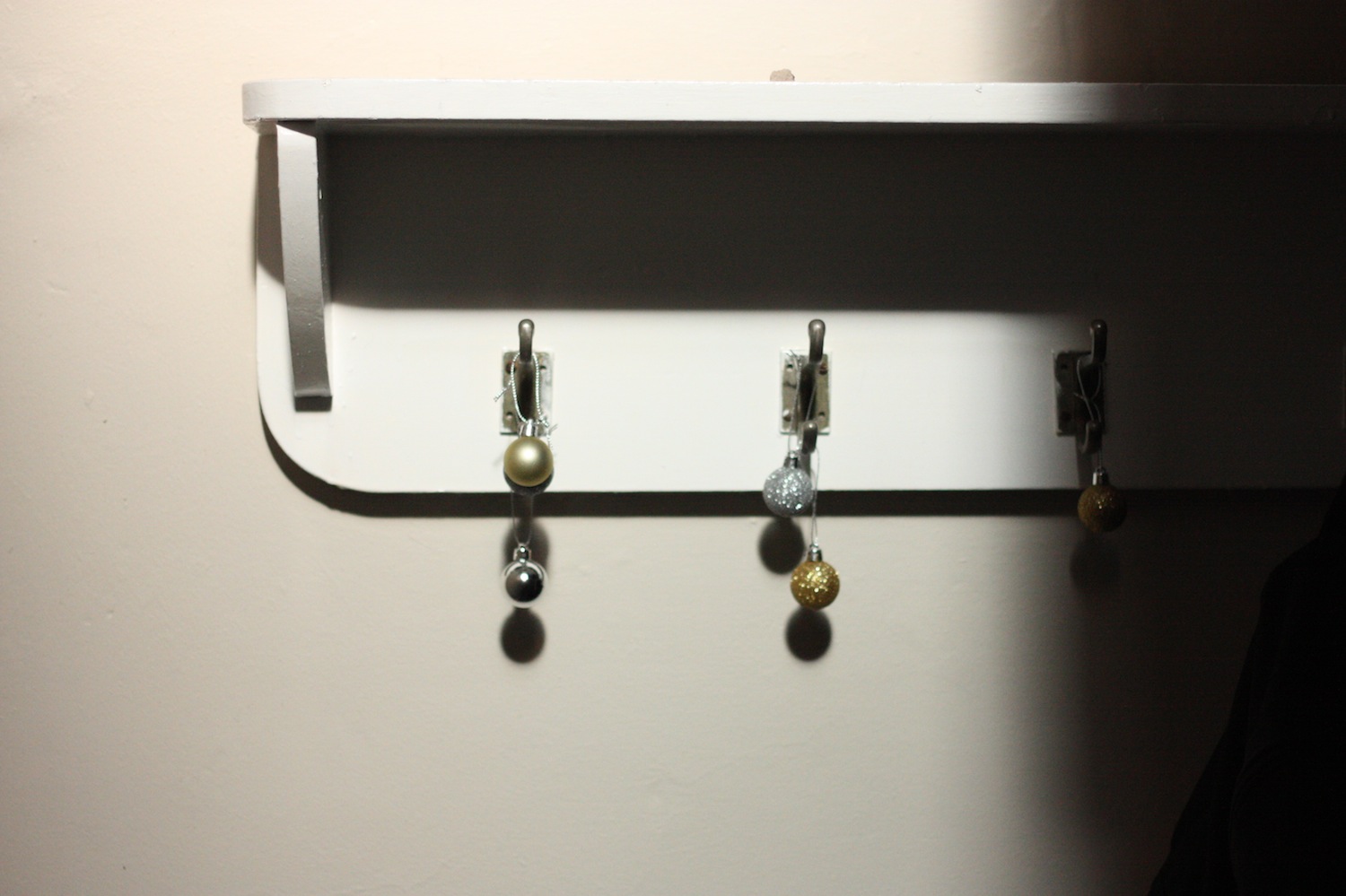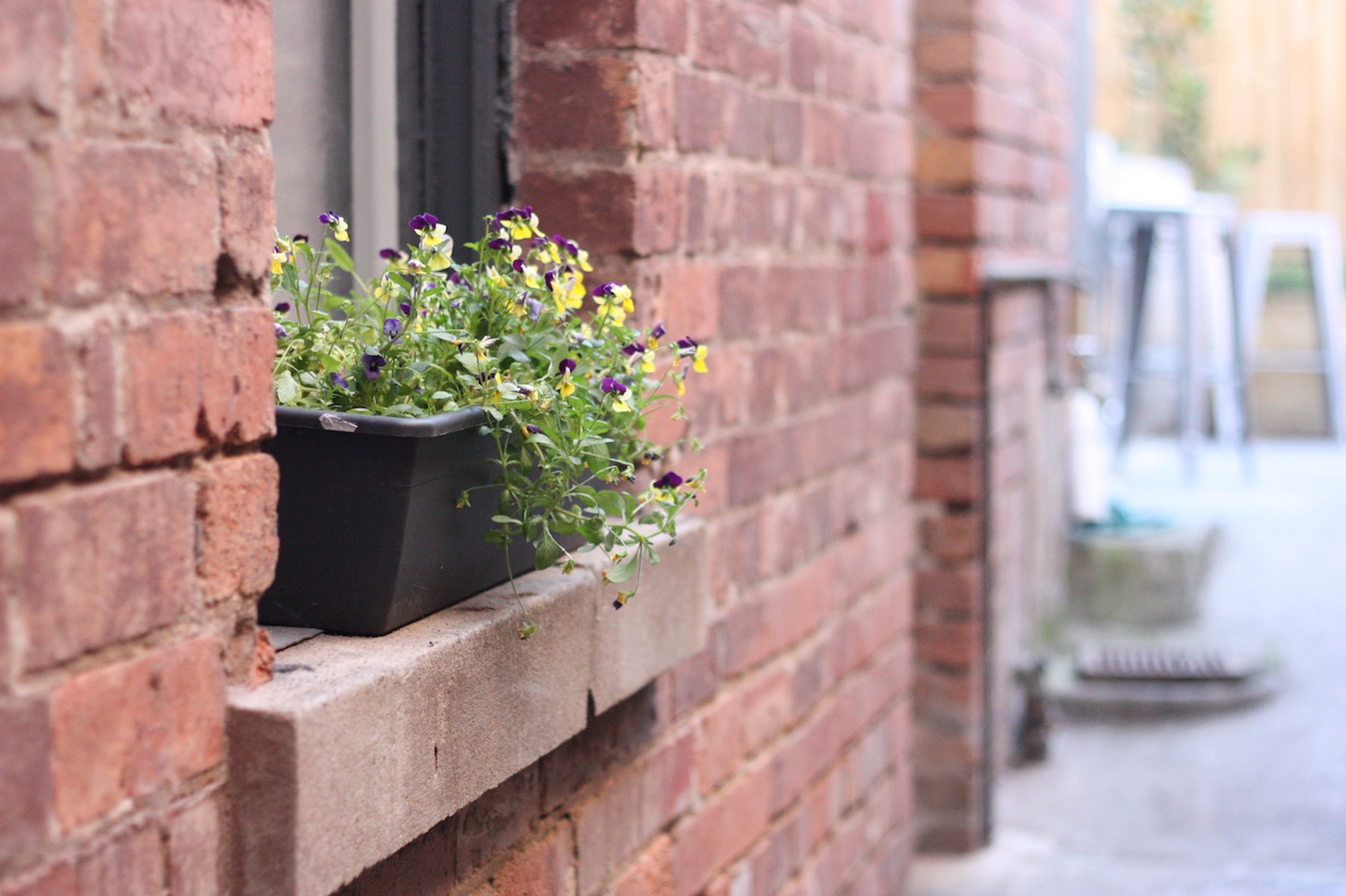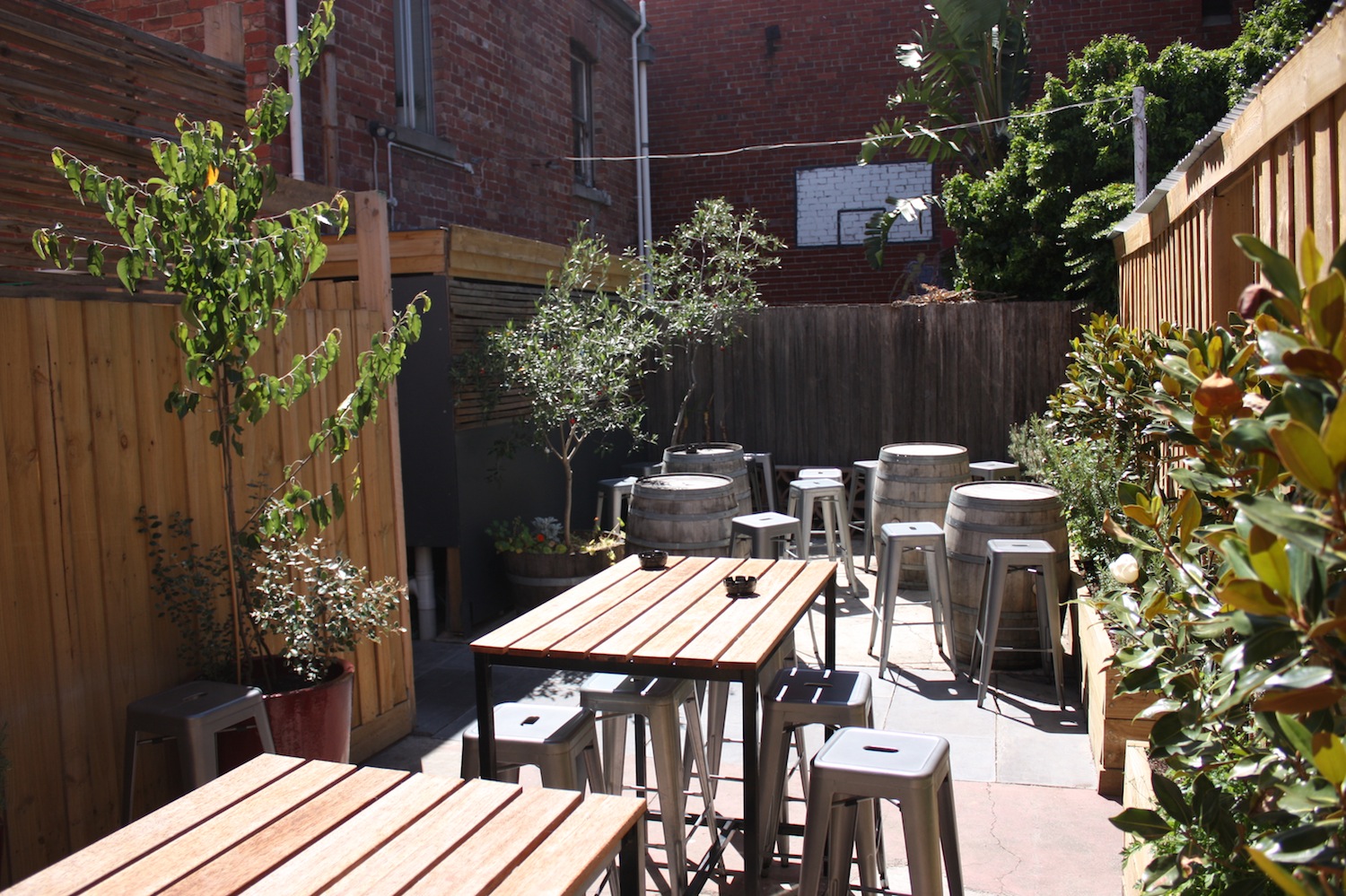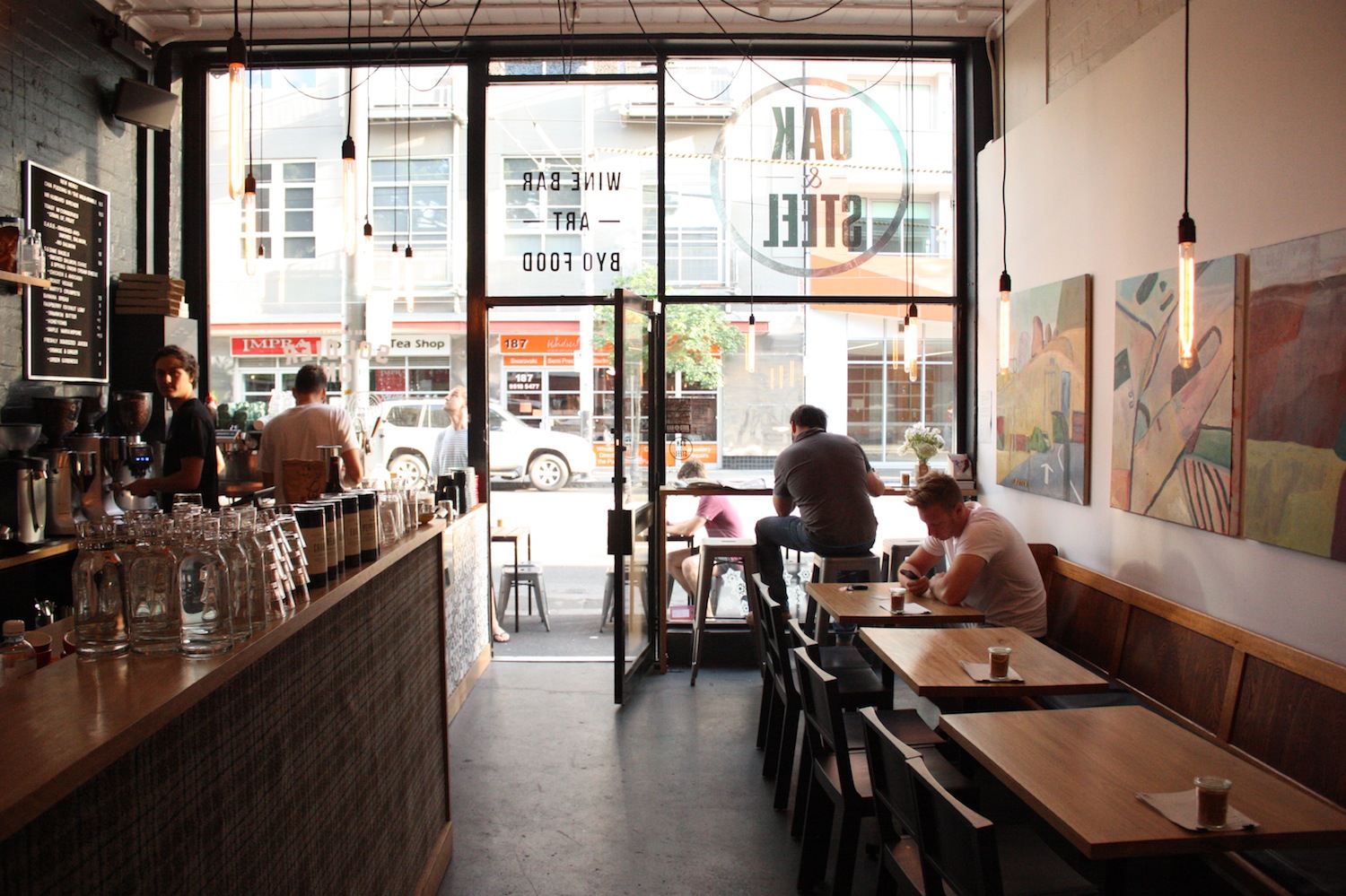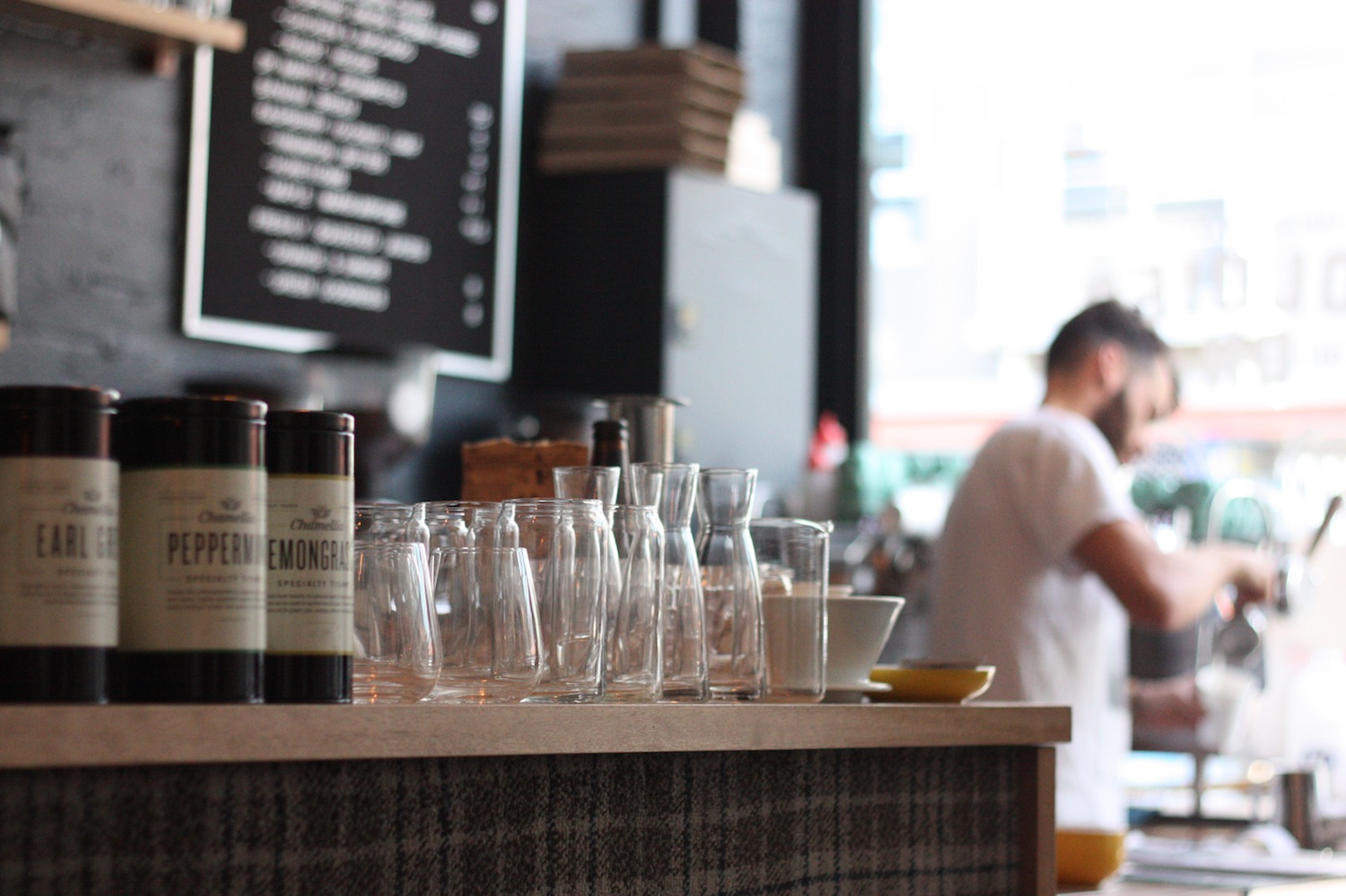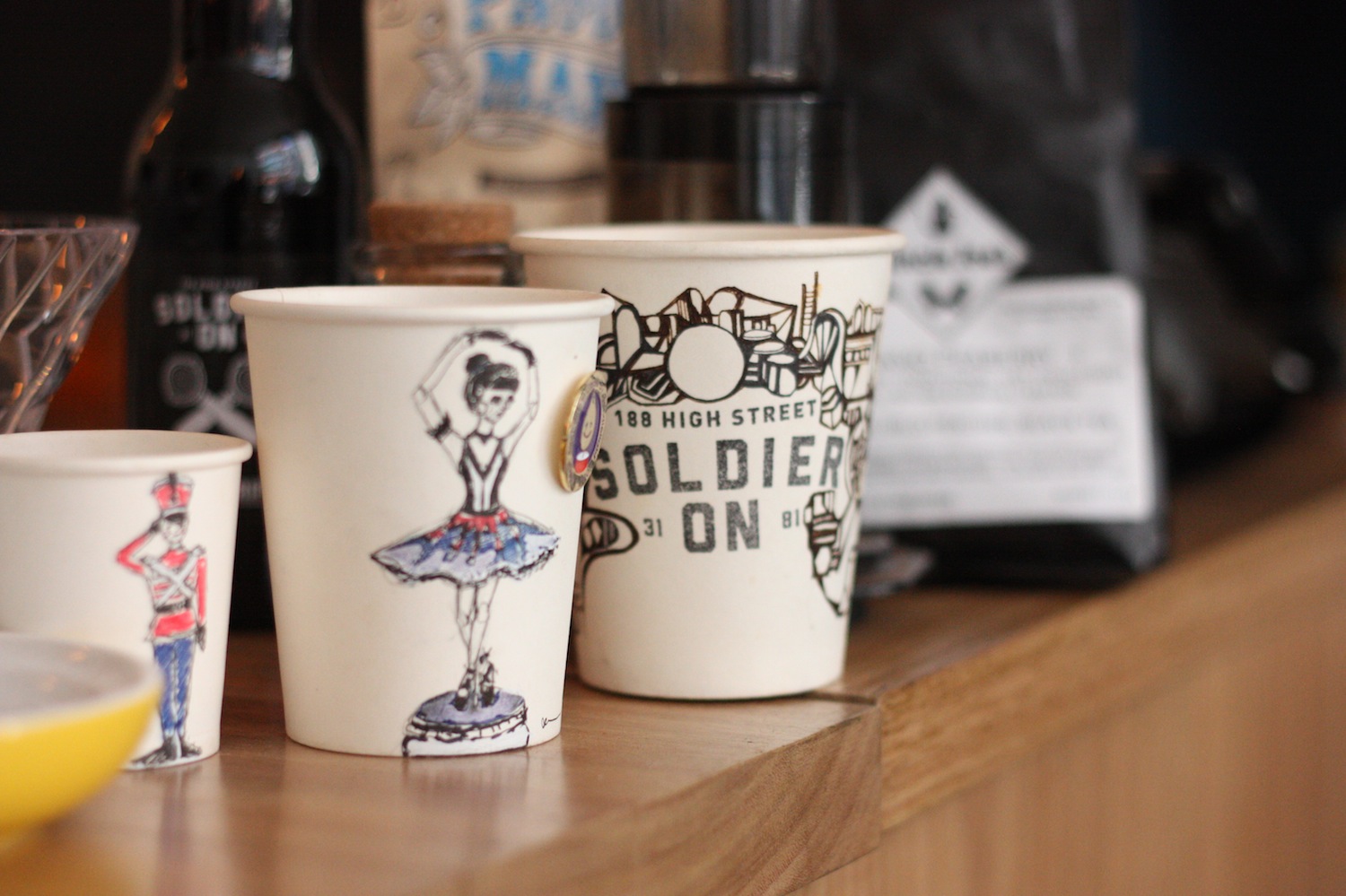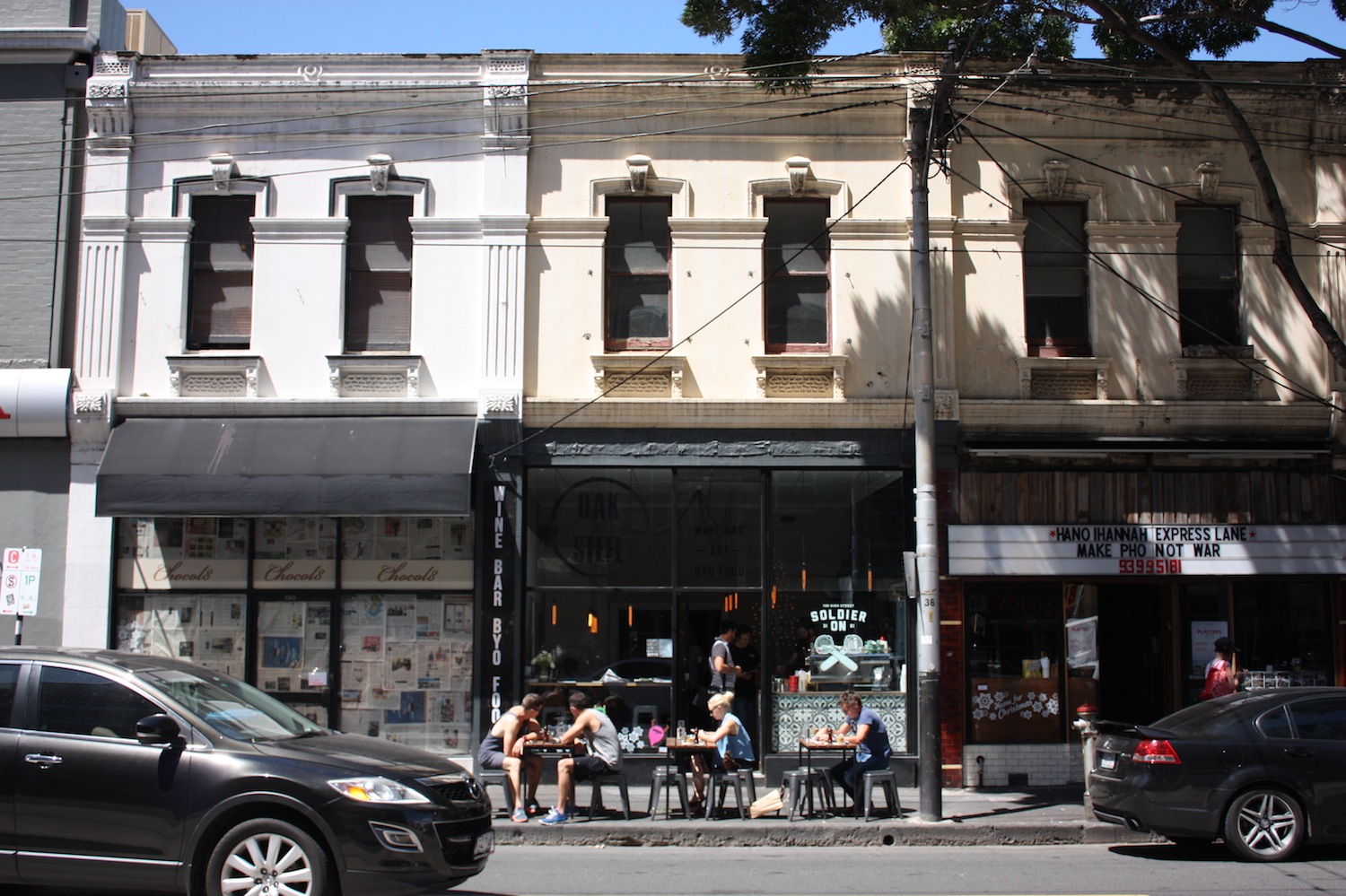 Name: Soldier On Espresso
Address: 188 High Street, Prahran Victoria
Web: www.soldieronespresso.com.au
Served by: Brian
Owned by: Dylan
With only 3 Project 52 reviews left, you would think that we've seen it all this year, right? Well team Super Tectonics has experienced a lot of different reactions when we enter cafes and ask to photograph and review these spaces from a design perspective. Responses range from confused "Why don't you want to review the coffee?" to astonished "Of course you can!" to rejection "Sorry, not interested". But we have never had sceptical before. So with narrowed eyes and cautious glances, Sceptical Brian (as he is now called) from Soldier On Espresso gave us complimentary water (no free coffees thanks – it's unethical!) and watched over us closely as we reviewed his place of employment. And he really had nothing to worry about. Why? Because, Soldier on Espresso is quite an amazing business model and it has a cleverly designed space to match.
So what's good about Soldier Espresso?
It's a quadruple threat! Never in the history of Project 52 have we come across a quadruple threat! Not only is Soldier On Espresso a cafe by day, it is also a wine bar by night – Oak and Steel. Add to this that it sells a spectacular rotation of high quality art (from Dylan's Dad's art gallery down the road - Carbon Black) and we have a triple threat. Now I am officially giving Soldier On Espresso it's fourth threat because in my eyes, it is also a brilliant space with an open air area out the back that is private and perfect for small functions. You could also call this space a beer garden, but I can't recall seeing beer for sale, so lets call it a "Wine garden" instead! (Stay classy Melbourne).
In essence, you could say that the business has split personalities and it's good to see this dual identity continues throughout the fit out as well. Walking past some basic but effective footpath tables and seating, past the takeaway vertical sliding window and through huge north facing glazed shopfront – you step into a beautiful, architectural space. The café is neatly separated into two spaces – front and back. Sure the architecture dictated this rather than fit out, but it's still a nice composition of spaces to walk into nonetheless.
The front space has a clean palette of painted charcoal brick wall with timber shelves to the back wall – with bar area, coffee machine, storage, wine and coffee beans all laid out tidily along it. Whilst a clean crisp plasterboard wall sits directly opposite, with a fine selection of canvas art pieces reminiscent of Jeffrey Smart urban landscapes. (http://en.wikipedia.org/wiki/Jeffrey_Smart) This great art got us talking and we found out that the space used to Dylan's Dad's art gallery. But Dylan took it over and Carbon Black moved down the street into their new premises.
The old concrete floor has been painted grey to match the brick wall colour and your eye is automatically drawn upwards taking in the height of the tall space and the spectacular spider like collection of fittings hanging in the room. Here, the abundance of black cords fan out elegantly like a sprawling daddy long legs with industrial but fine elongated globes suspended at all the ends.
The main joinery components to this area are two front counters. The decorative tiled smaller counter services the coffee area and takeaway zone with the tidiest (and smallest) cash register drawer I think I've ever seen plus a clever under bench display cabinets full of treats. Once again the split personality comes into play, with the other main joinery bench beyond this becoming the wine bar counter. Here, a more substantial element houses a sink, wet area, cleaning zone and good amount of storage. The defining trait of this counter however, is the tartan carpet front – that's right, both hilarious and awesome. In theory, we should be crucifying this detail (so 1990's garage band!) and although it isn't the tidiest application and junction of materiality - it looks pretty amazing and totally helps with the acoustics as well.
Opposite these two pieces sits a pew like bench seat constructed from a rich timber with the most heavenly (pun intended) charcoal blue upholstery we have seen in along while. This front space is airy, and bright due to the northern light, with an abundance of vertical space creating a vastness to this thin room.
Moving into the second room at the back is like stepping into a different café. Yes, the grey colour carries through in the flooring and furniture, but here the mood is definitely moody. Low-level lighting with selected highlight pendants; an old fireplace gives a cosy domestic feel. Red bricks are retained and all plasterboard walls are crisp and adorned with amazing photographic art from the uber talented Zoe Weatherall (http://www.zoewetherall.com). The space is compressed and it works well as a nook to hide with a small group or sit alone on the communal table but still feel part of it all.
Add to this an amazing "wine garden" out the back, high quality branding and graphics on the front window, tidy business cards, cute stamped coffee cups and stamped tissue paper beneath your food, and you have a café that seemingly has a personality disorder - from a business and design perspective - but somehow holds itself together in all these aspects exceptionally well.
What could be better about Soldier On Espresso?
The painted concrete floor is starting to show some age. Sure, it's an economical and easy way to give a quick facelift to a space but inherently overtime it will wear and tear. There is no doubt this will add to the character of the place, but it will end up looking shabby.
The joinery counters aren't constructed with the best detailing – funny little cut off inserts are added here and there where someone has not measured twice and cut once, but rather just "cut". This gives the space a worn feel, but it's appropriate for the location and target market. So it's really not so bad.
What's its thing?
Quadruple threat. Not only good at one thing but four things - Overachiever indeed!
Defining Design Details
Huge hopper style glazed window to the front takeaway area. We think this may be able to slide up and open out to the street and if it does, this is a brilliant way to create activity and interest at street level and get noticed.
North Facing Position – the front room is like a cathedral with the beautiful glow of consistent northern light. Even on rainy days the front room would feel amazing to be in.
Church-like Pew – this bench seat is such a gem and feels like it's been part of the space from the start.
Dynamic lighting – this takes advantage of the volume and uses it to spectacular effect creating a huge sculpture in the space and garnering interest.
So by the end of our review, Sceptical Brian wasn't so sceptical anymore, which was nice. He said the space to work in was quite compact and everything was typically within arms reach behind the counter. And the fact that it had a tidy turning/pivot point area made life a little easier. And that's what is great to hear – direct feedback from the staff on how effectively the space works. Add to this a passionate owner who has seen the opportunity to create a unique destination and Soldier On Espresso is hopefully going to develop some more personalities in the future.