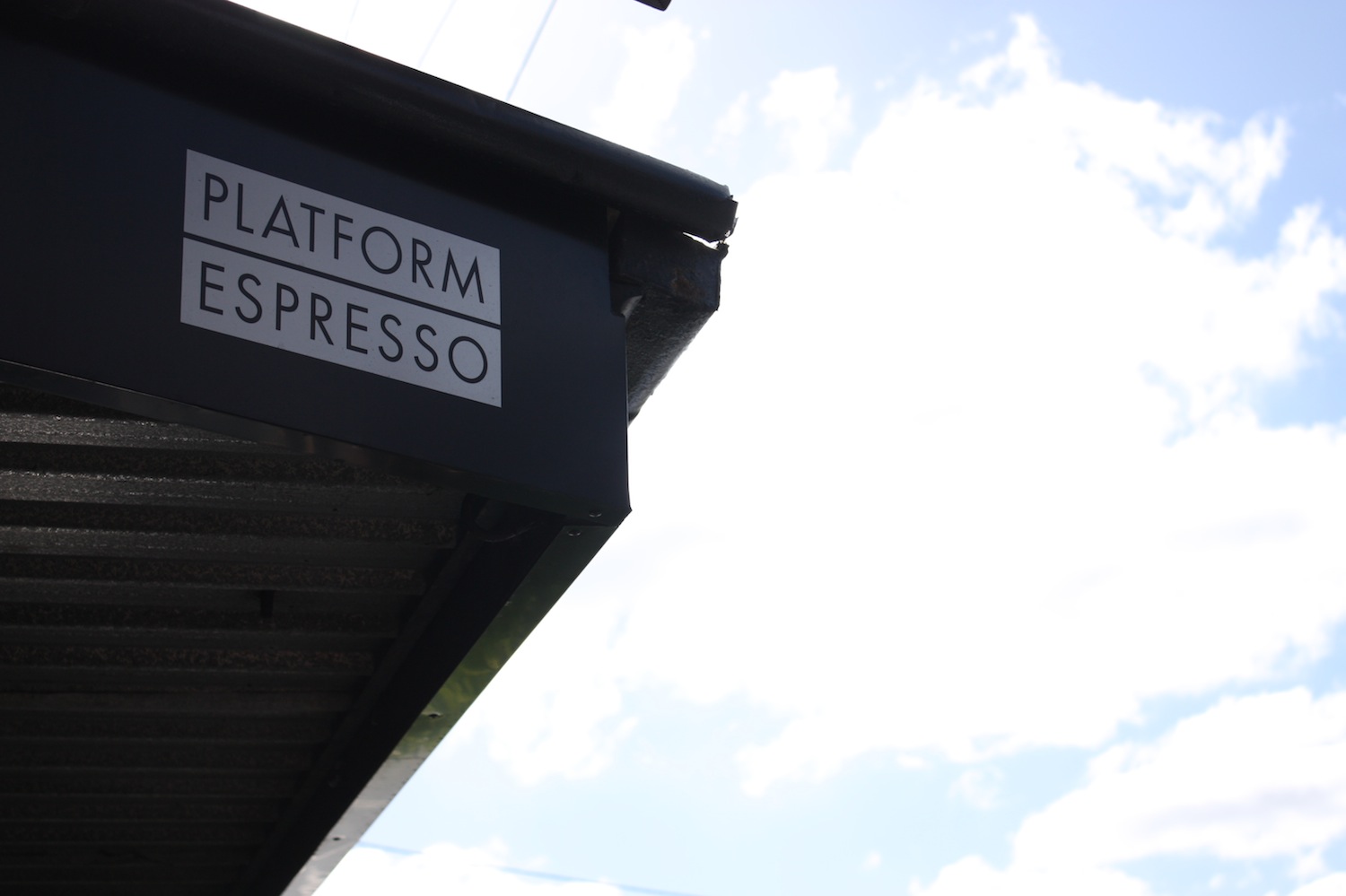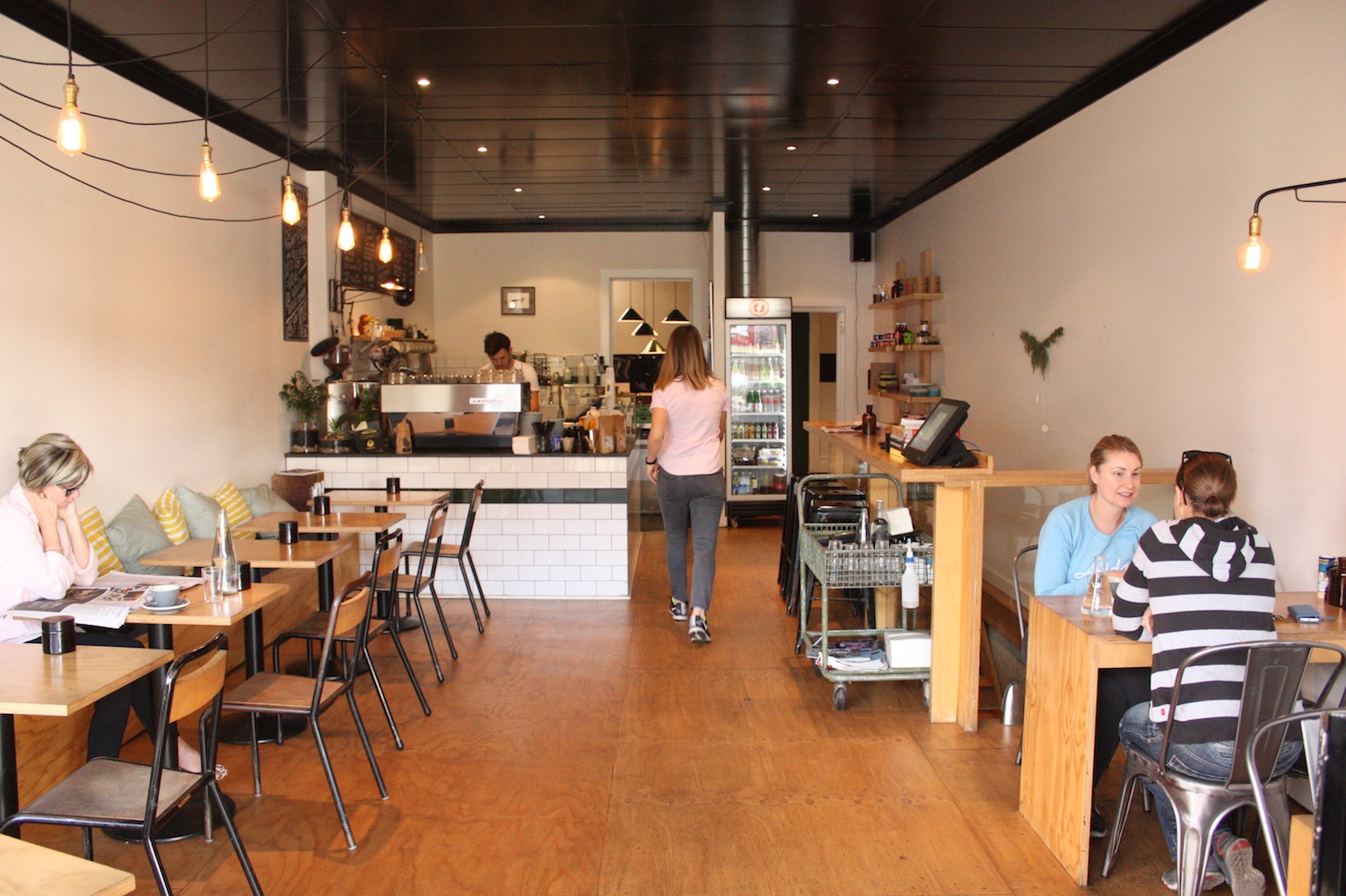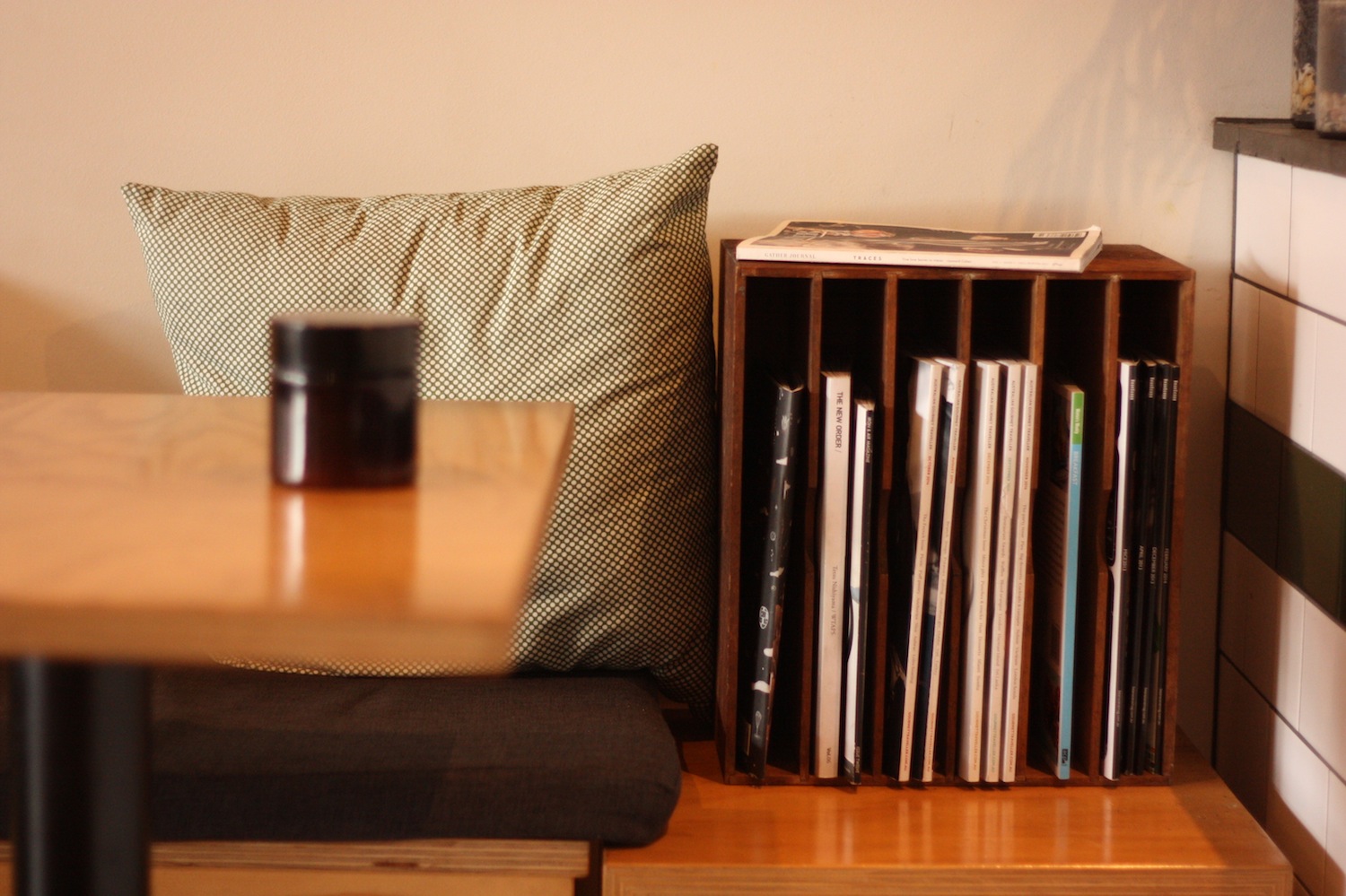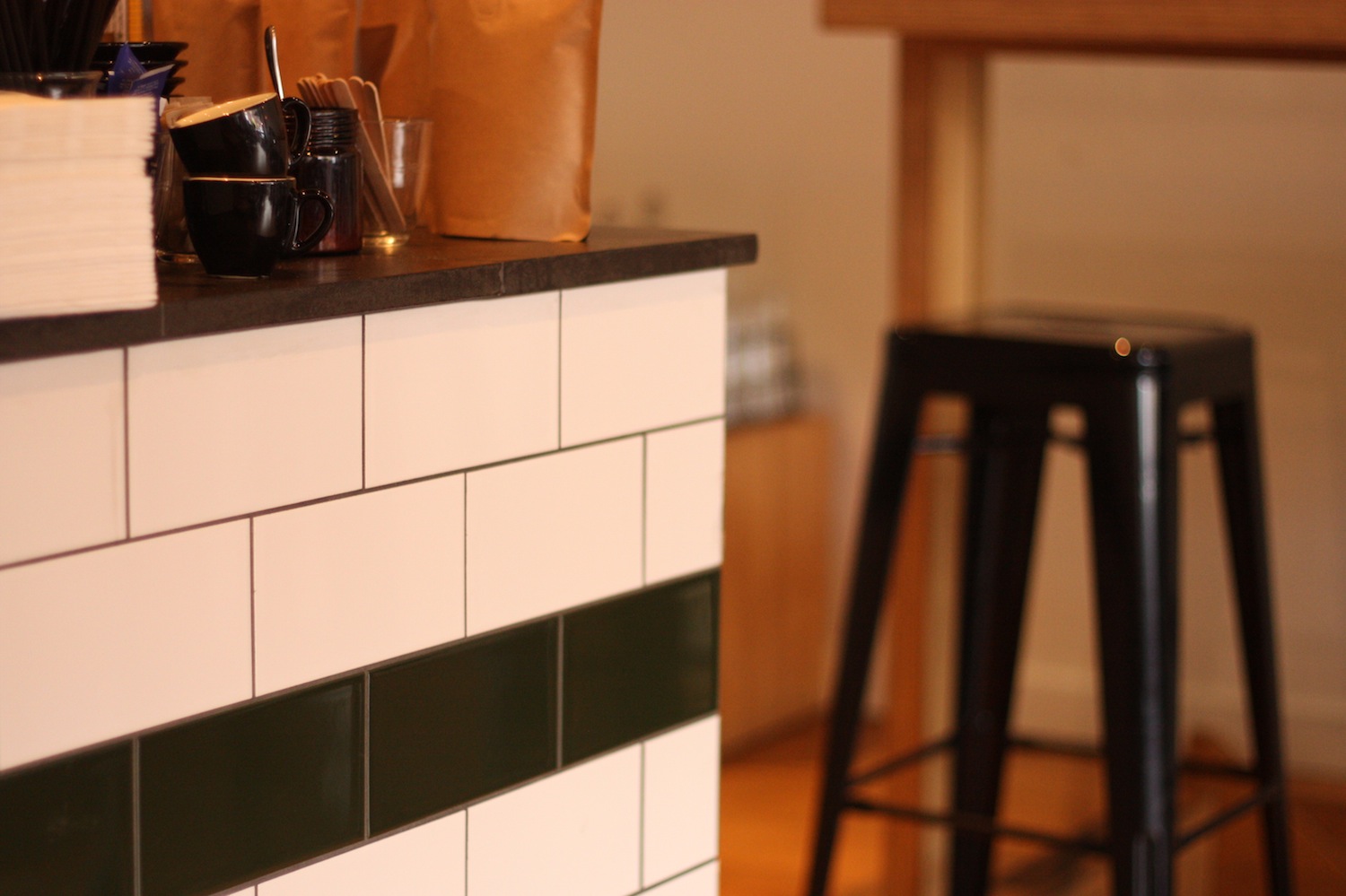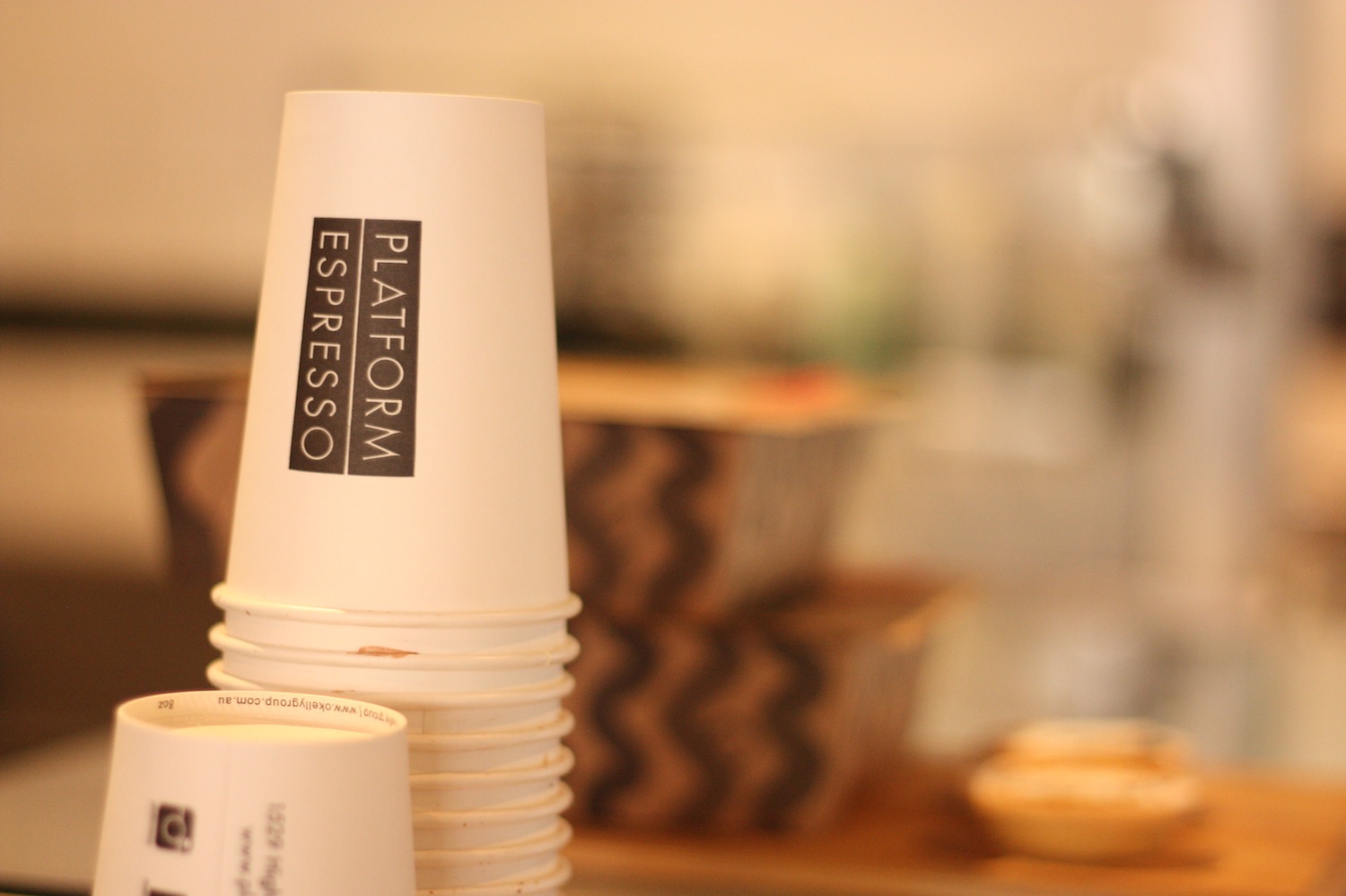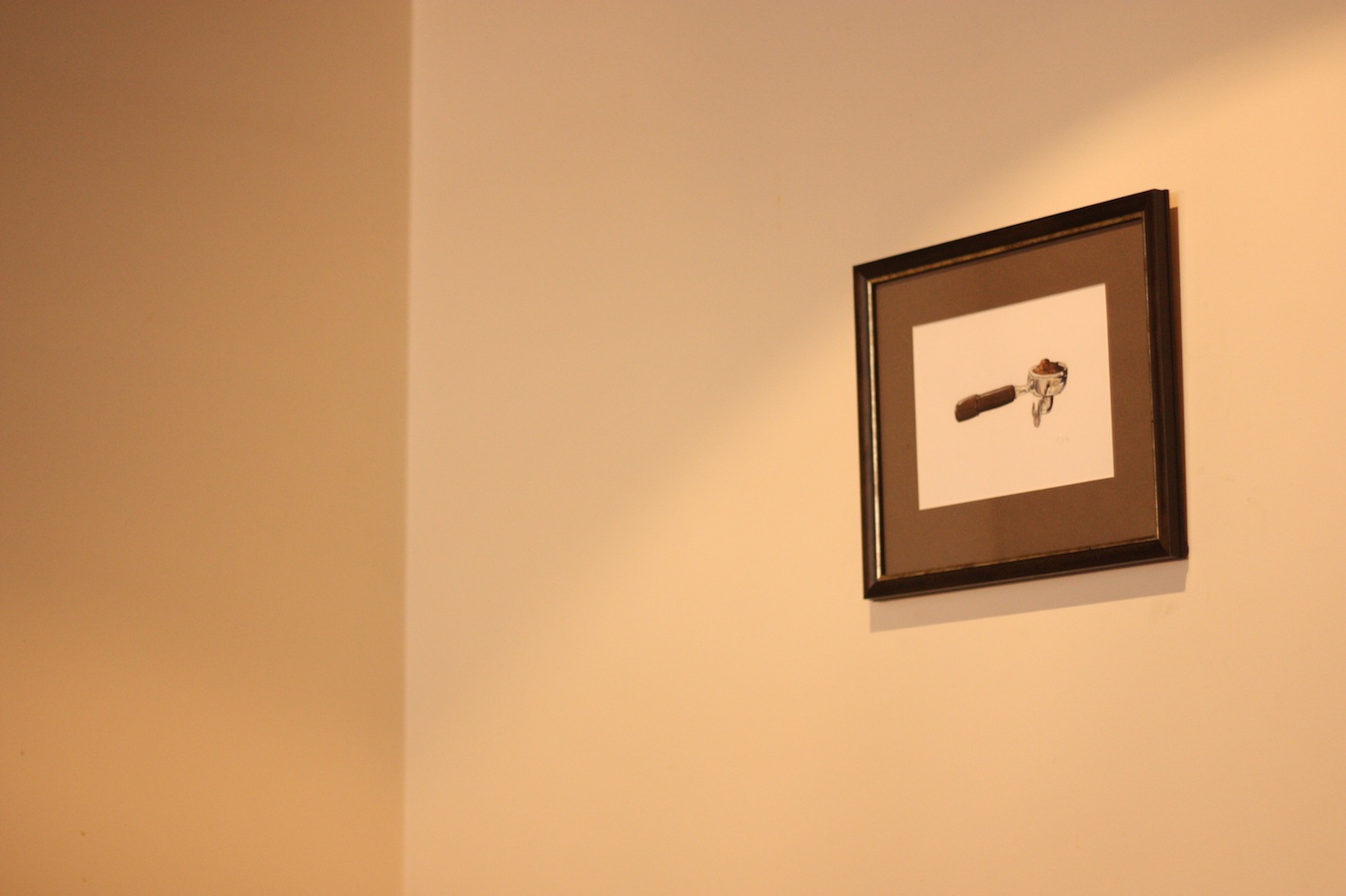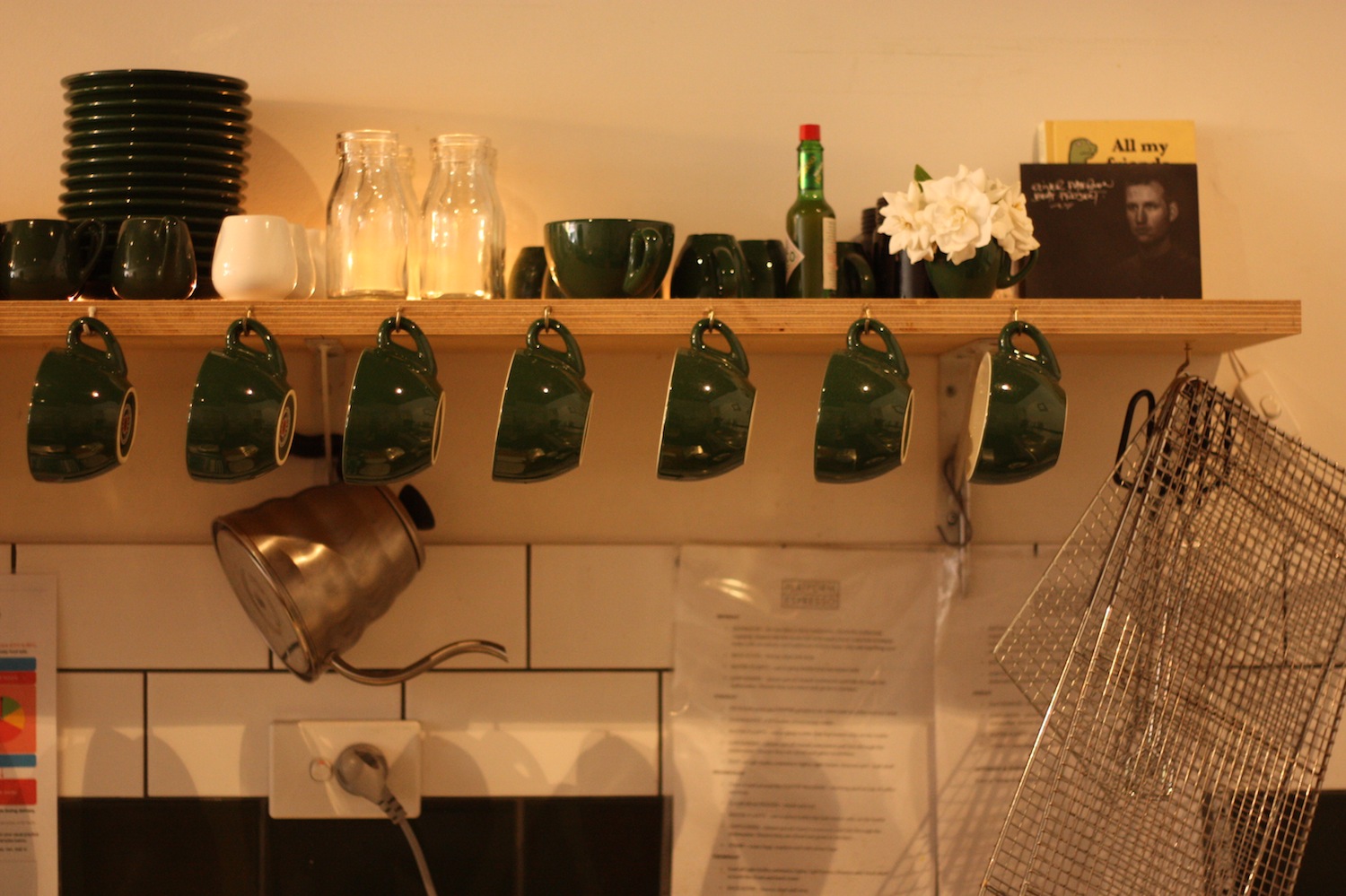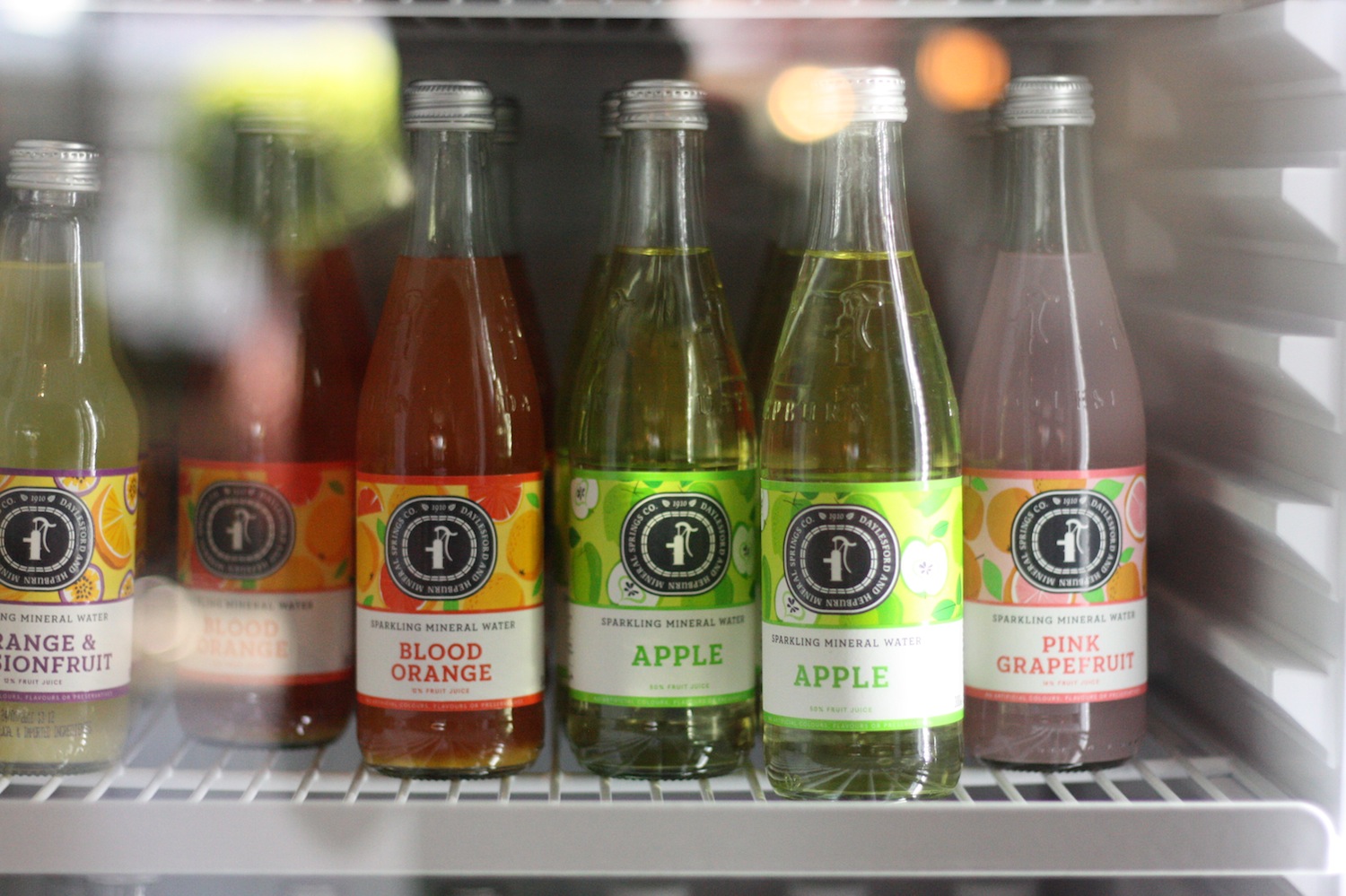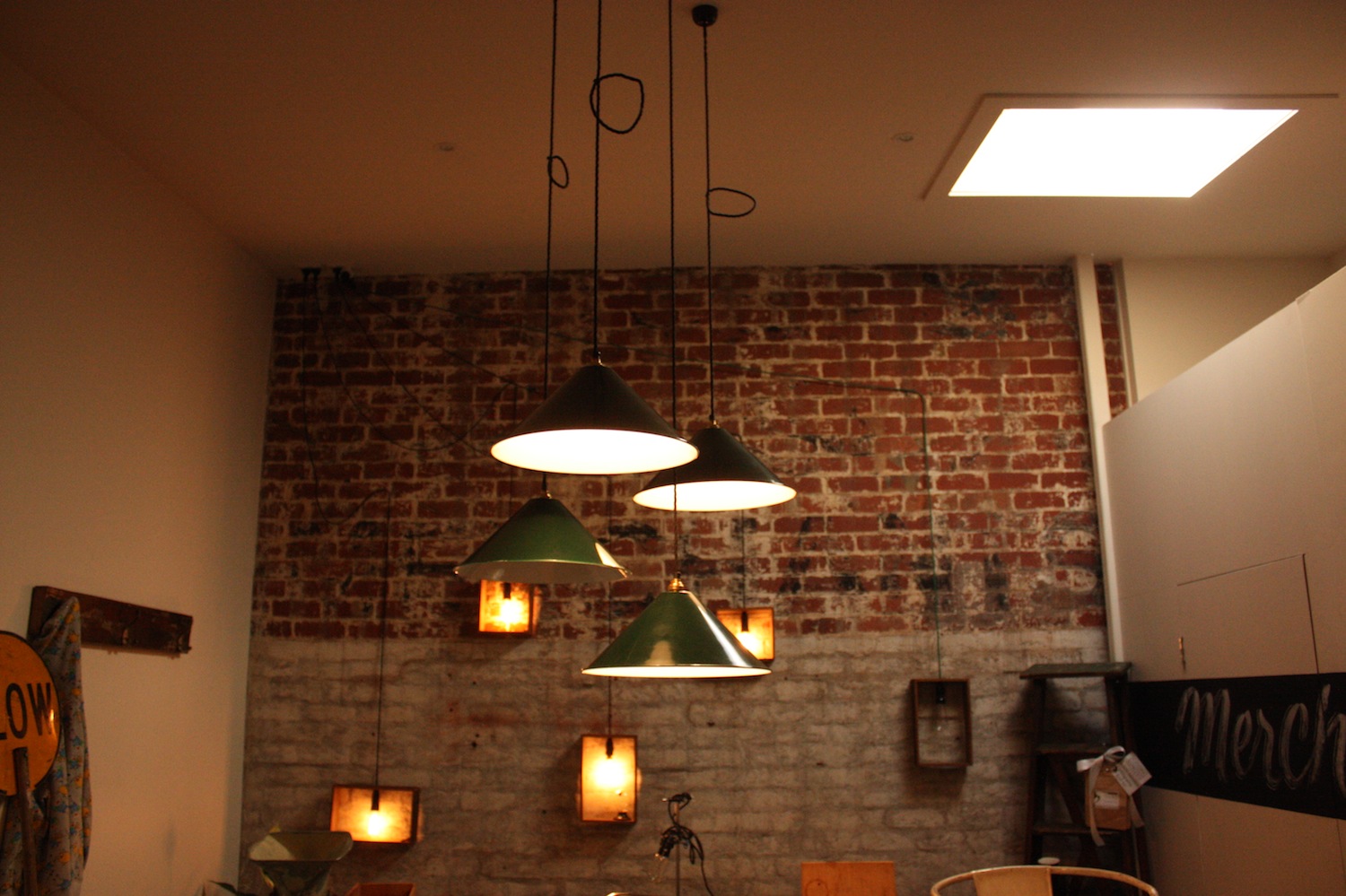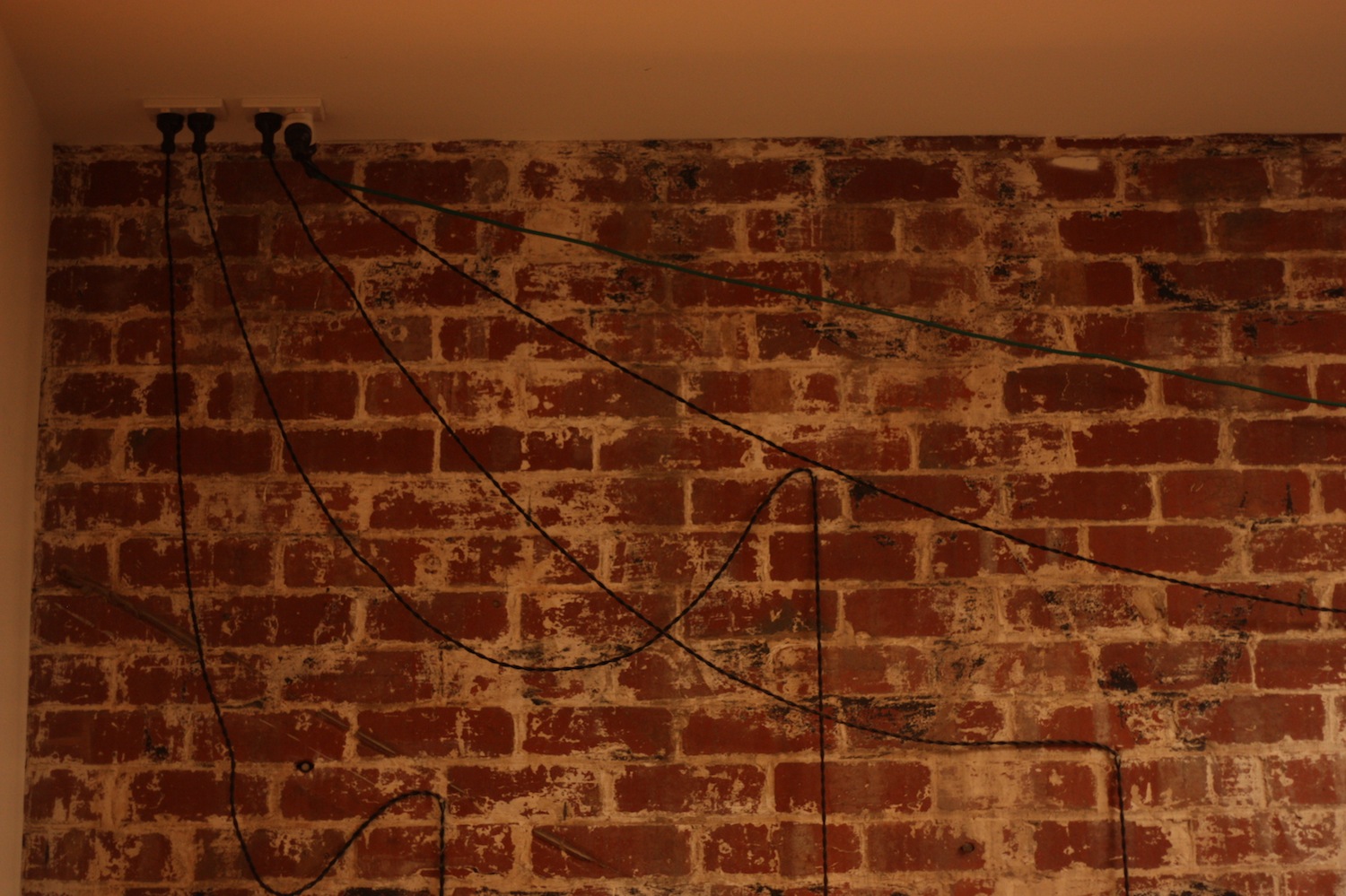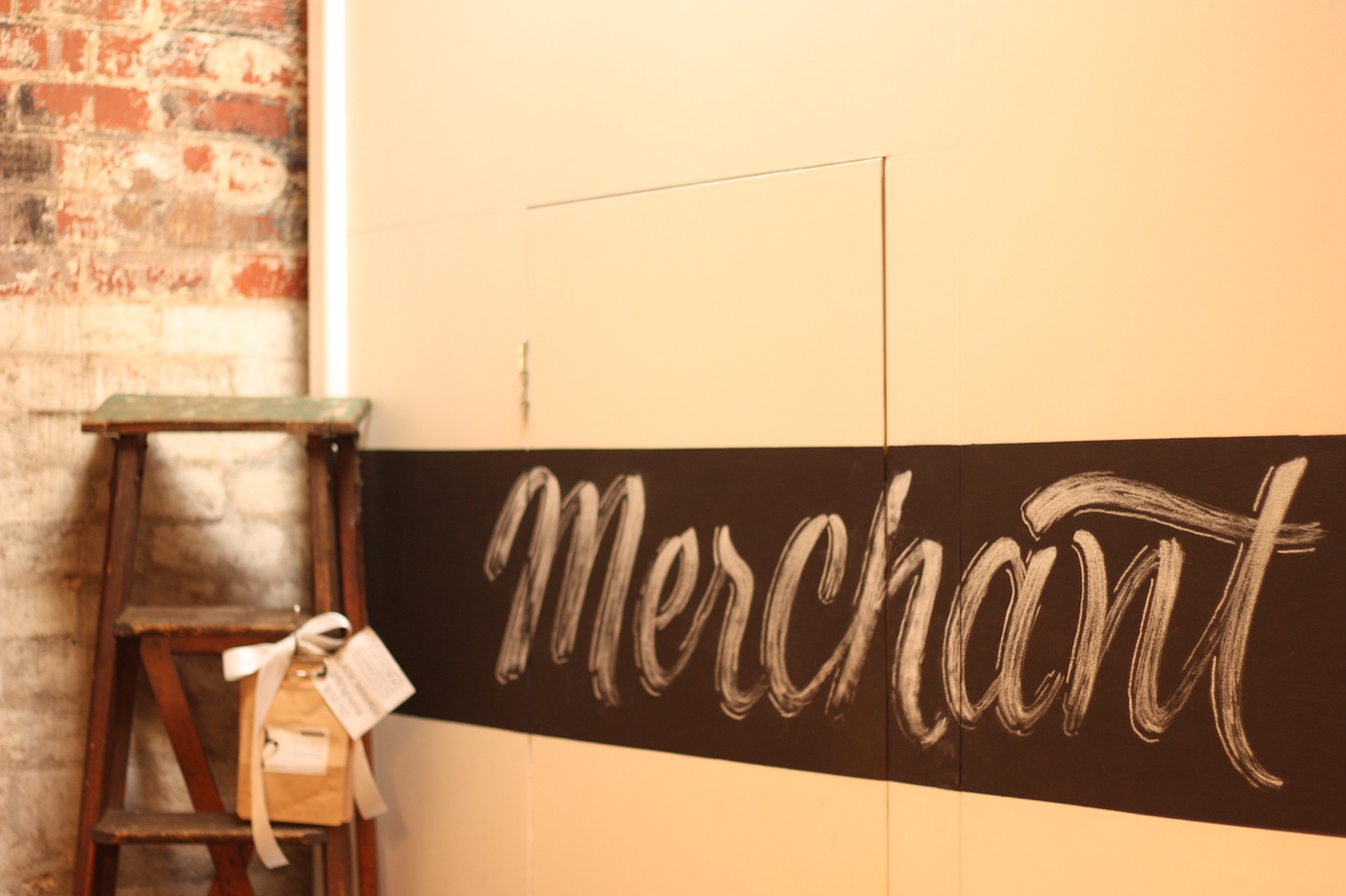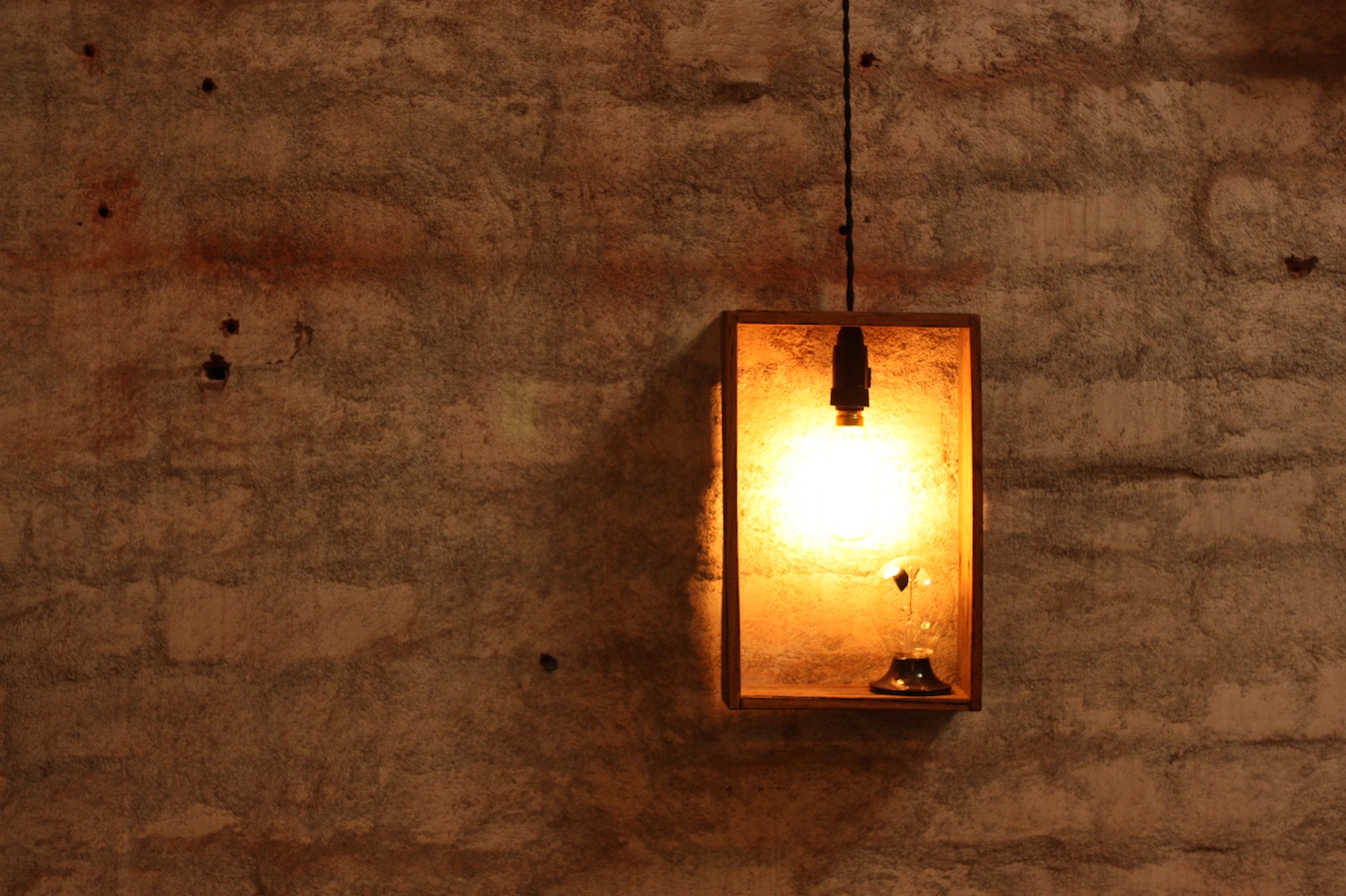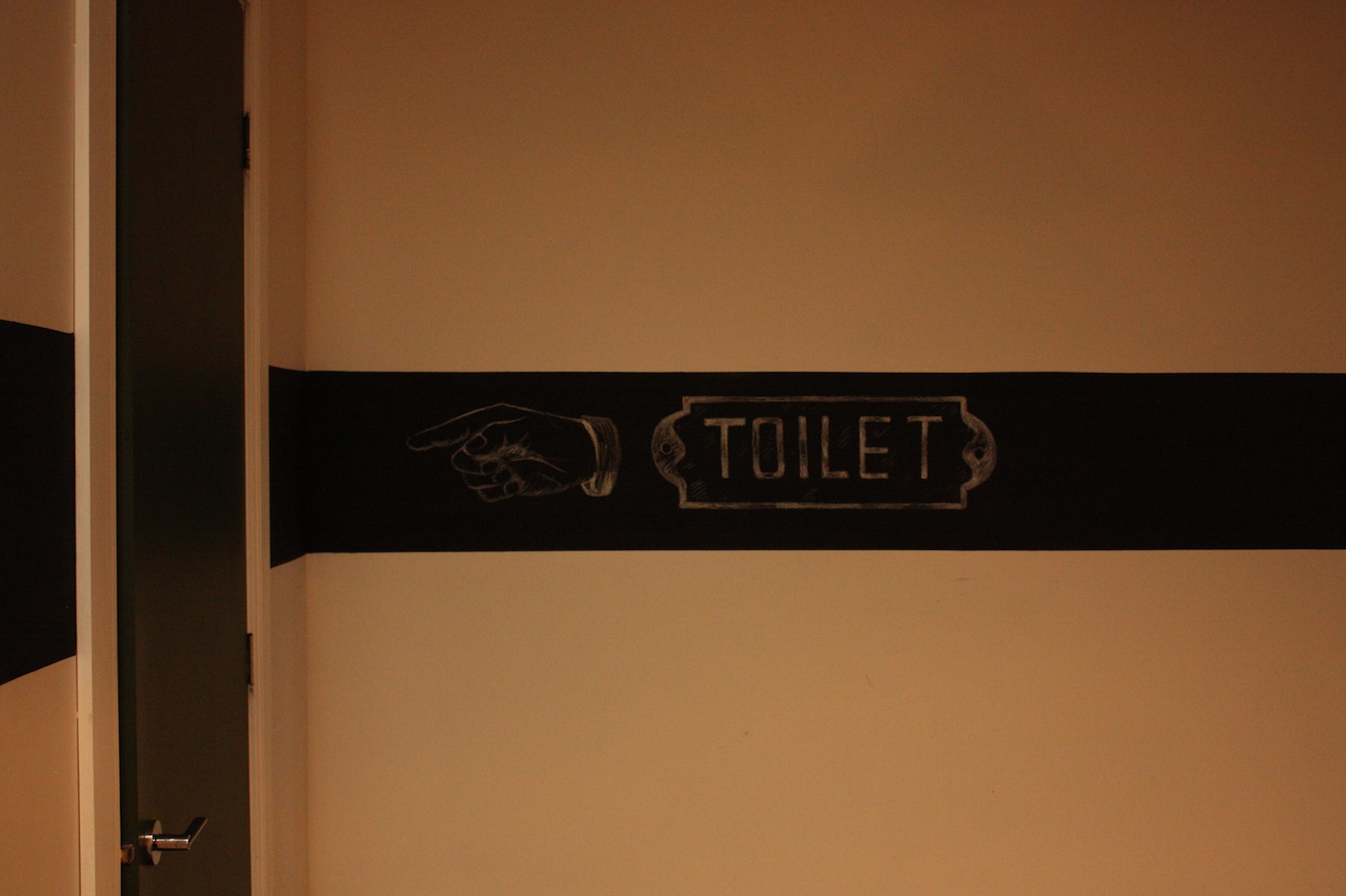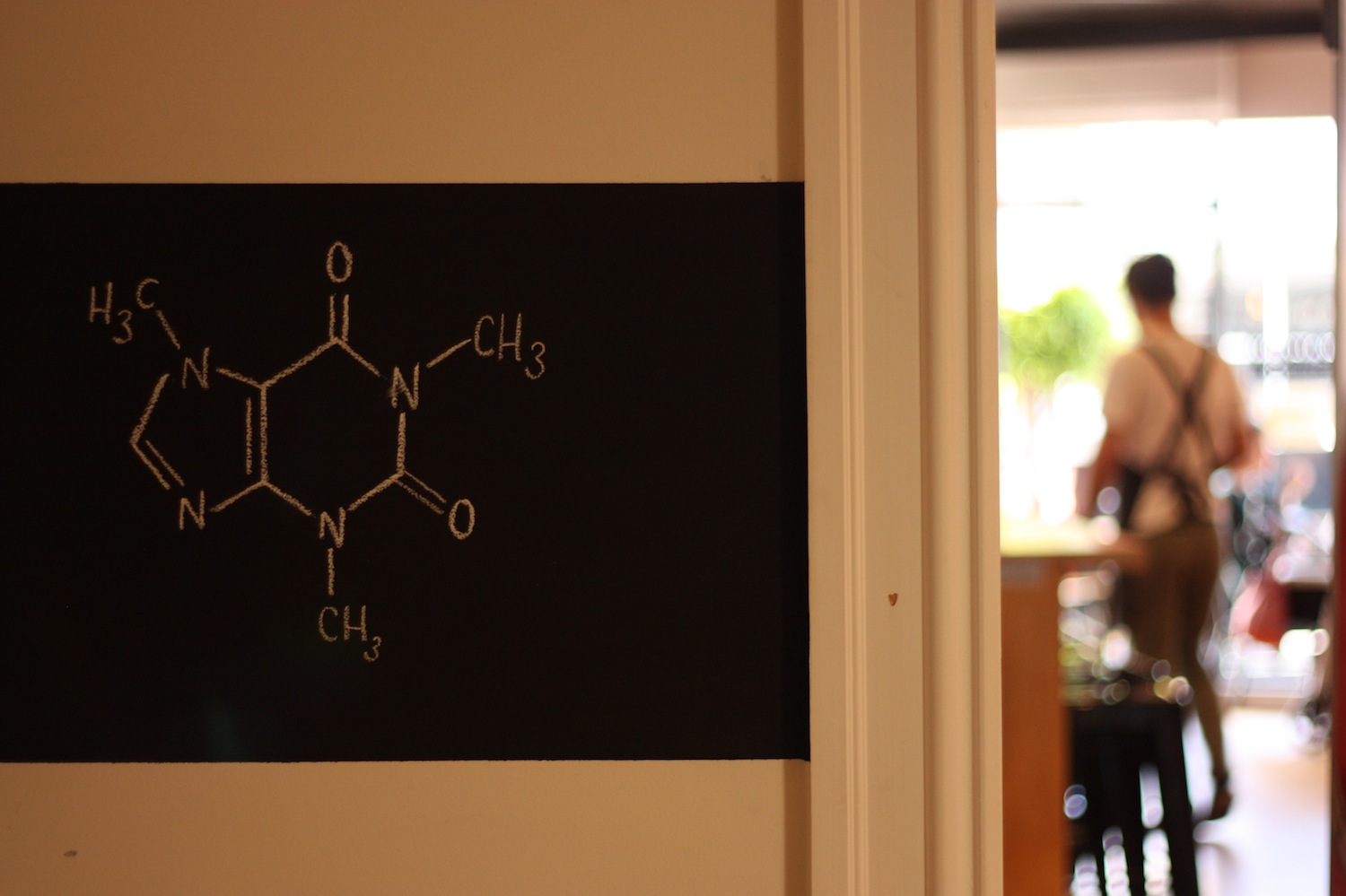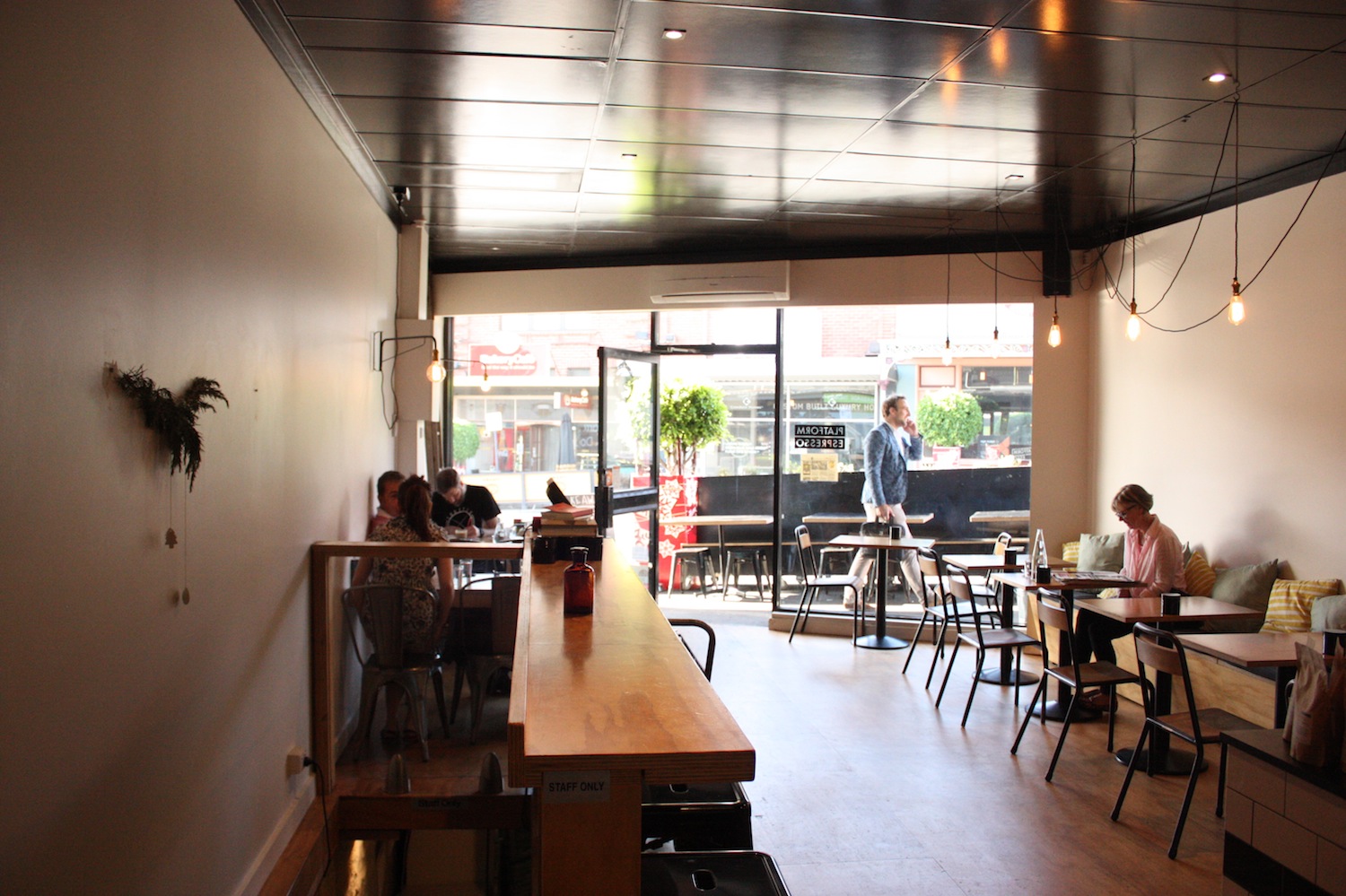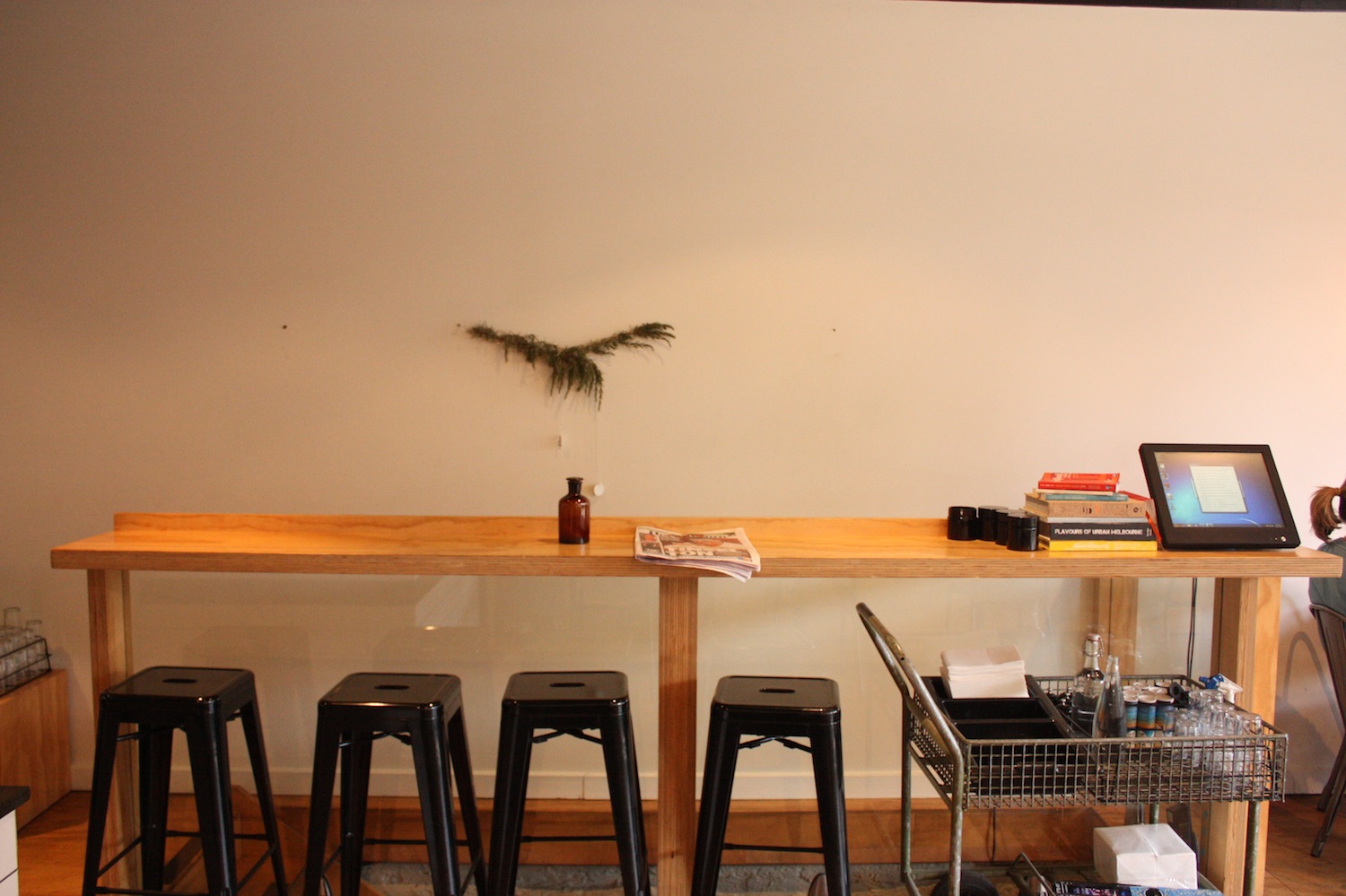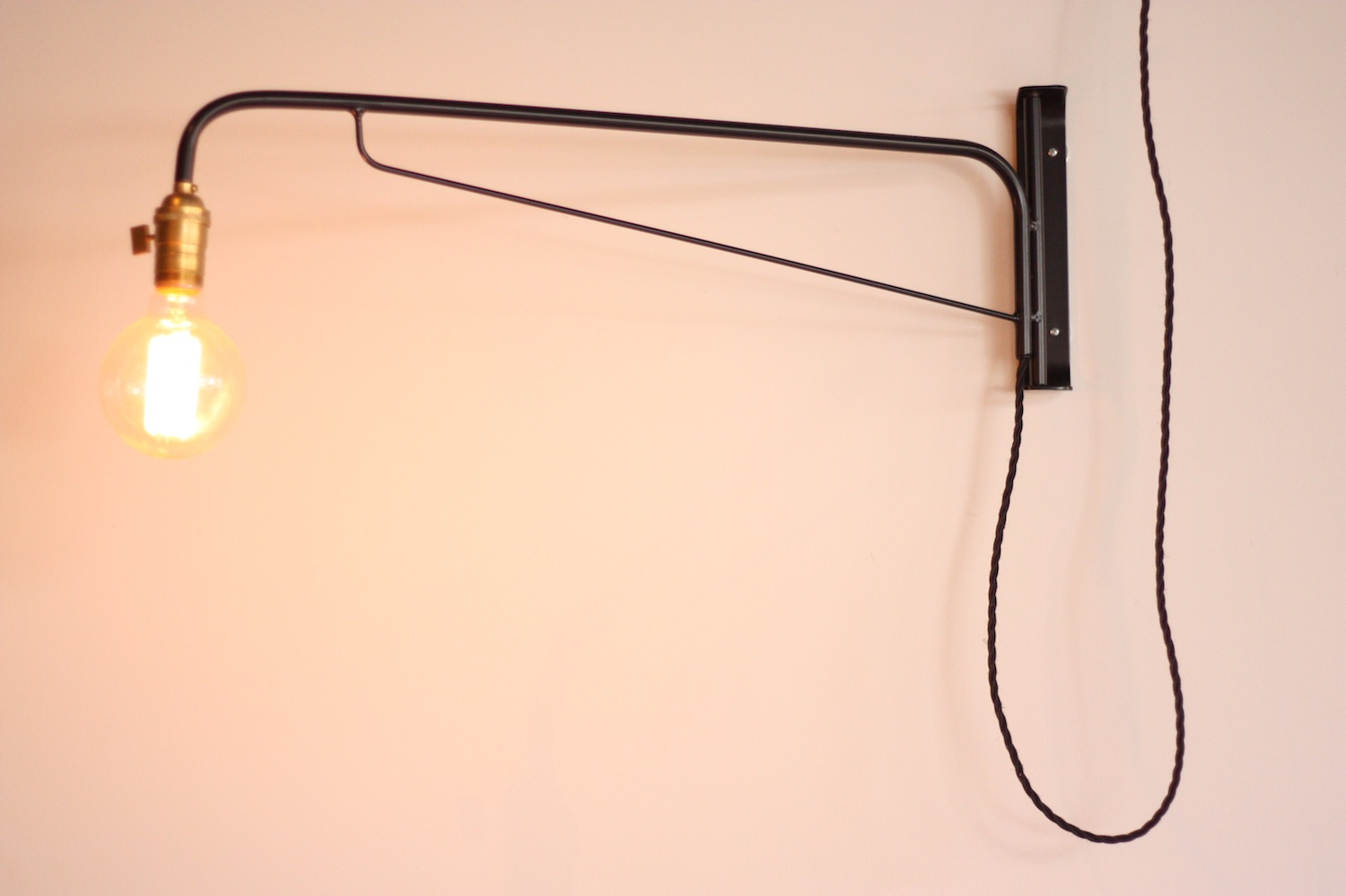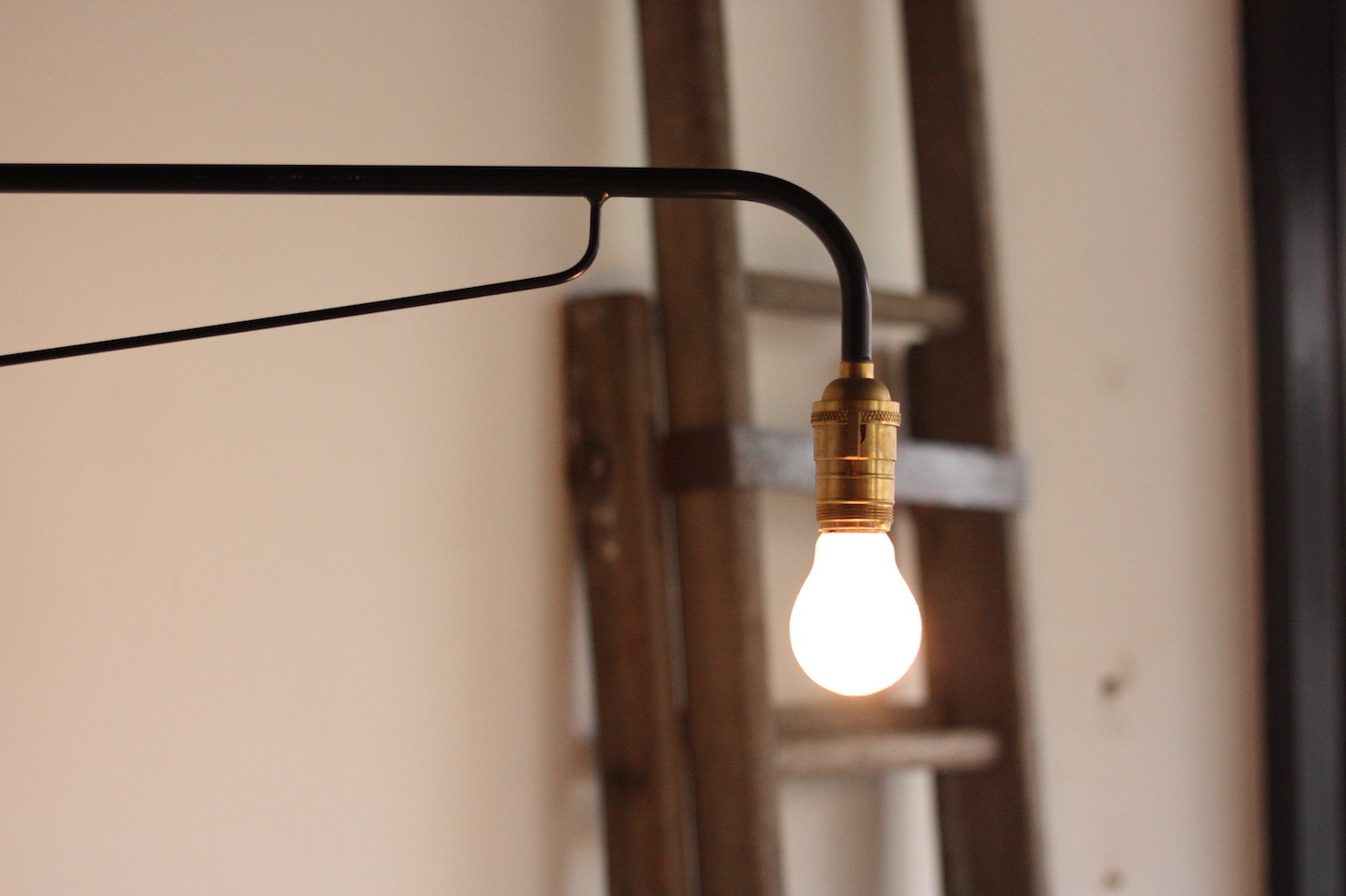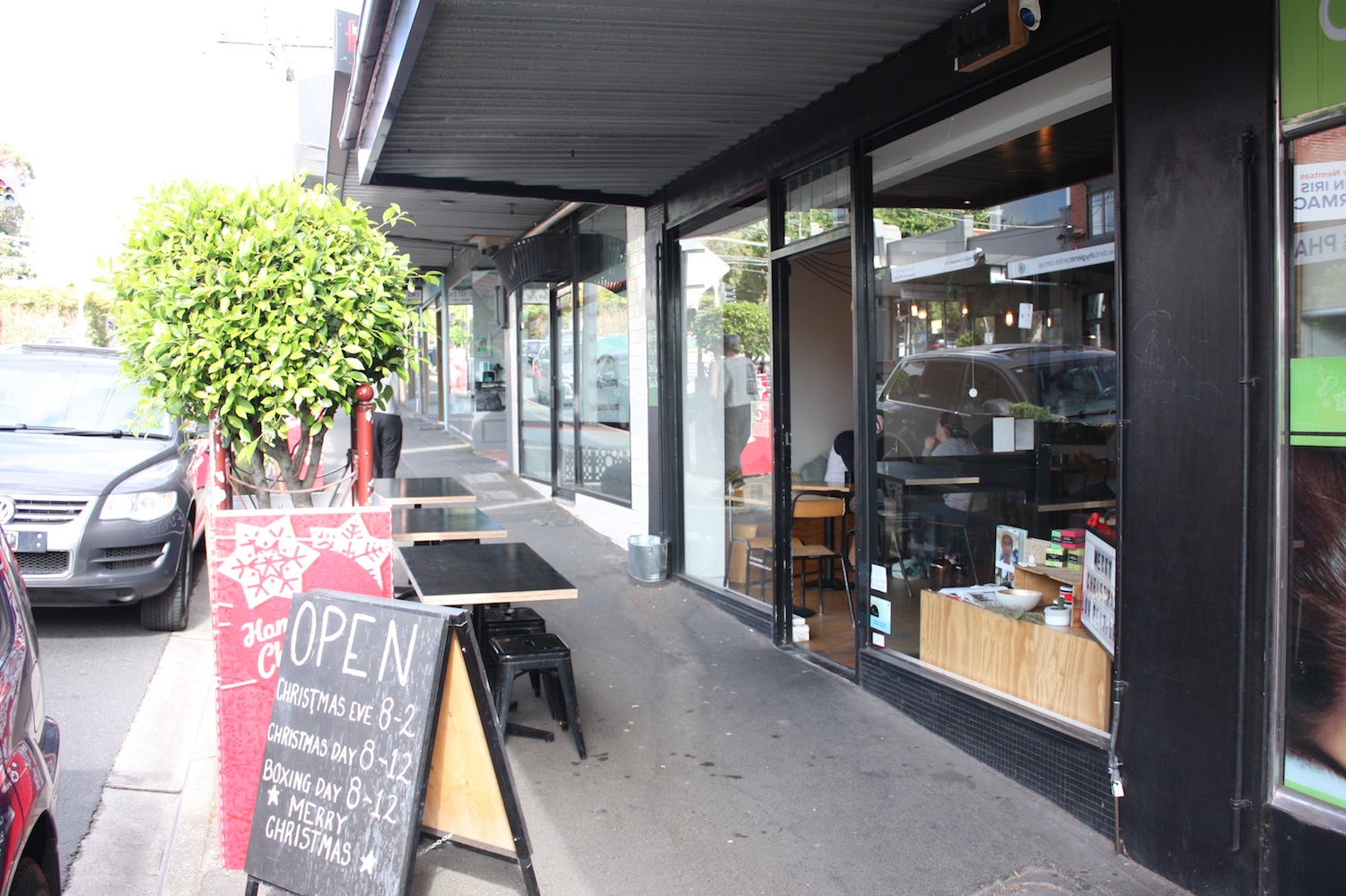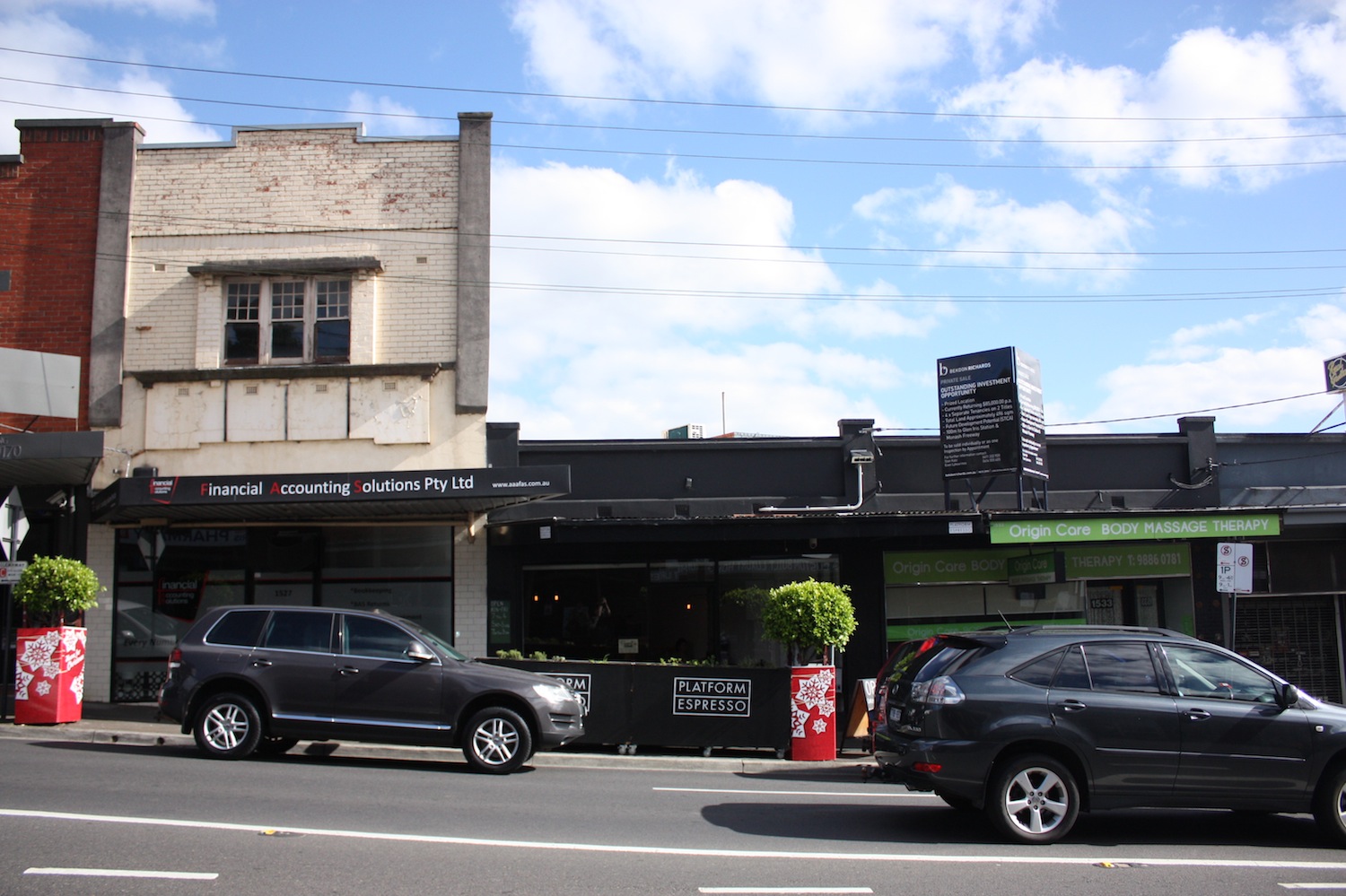 Name: Platform Espresso
Address: 1529 High Street, Glen Iris VIC 3146
Web: http://www.platformespresso.com.au
Served by: Patty
Owned by: Patty and Pete
Towards the end of 2014, we've been granted the good fortune of being able to review some of the newest cafes opening around Melbourne. This is great, as we can get into these spaces as soon as they are open and review how they operate and perform early on. So with Project 52 coming to a very imminent close, we thought it would be nice visit an old favourite, an old faithful - if you may - to see how she has worn over time. And based on how busy it was when we were there, and upcoming renovations plans, Platform Espresso is powering along.
So what's good about Platform Espresso?
It's worn in, in every good way possible. Patty and Pete have been operating Platform Espresso for just on two years now so they know how the space works functionally and how to work in the space, and the fit out is showing wear and tear, which after two years is expected. But the beauty of this is seeing how specific materials are wearing, such as the plywood, which has aged beautifully and gained great character in that time.
On entering Platform Espresso there is a great sense of space and the main reason for this is that almost all of the available upstairs space is used for seating. That's right, it's unconventional, but the kitchen is downstairs, meaning more bottoms on seats, which is great for business. There is ample circulation space with an arrival zone and clear path to the coffee counter and point of sale. To the left is a tidy plywood bench seat, scattered with colourful cushions and two person tables neatly arranged. On the opposite side is a series of fixed four person tables and loose chairs, as well as a narrow high bar with stools for the "in and out" diner.
Moving towards the counter, the white brick tiles here have worn spectacularly well over the two years, and this little nook comfortably houses the coffee machine, glass display for sugary treats, small heat and prep area and main wash and dry zone. Three people comfortably fit in here with adequate space for the barista, the counter person and the roving waiter as well.
Beyond this and past the thick ply shelving displaying an array of preserves, home wares, coffee and books for sale, is a hidden gem – the Merchant Room. Visible through a tiny window with hanging pendants framed as a beautiful vignette, a textured brick and white walled space is flooded by natural light courtesy of a skylight. When we visited Patty and Pete, the Merchant Room was unfortunately not in use (in preparation for some renovations over the Christmas break) but you could feel the warmth of the space, despite all the stored furniture. Typically, a large timber communal table sits in this room and provides for private functions or overflow from the front part of the café on busy days. The array of objects in here are wall lights, suspended metal lampshades, and a timber ladder that oozes a vintage country feel, all beautifully composed to transport you miles away from the busy road outside. (See Broadsheets review for some pictures of what this looks like set up! http://www.broadsheet.com.au/melbourne/food-and-drink/directory/cafe/platform-espresso#gallery-12)
Patty and Pete have kept the palette simple, and although you may look at it and think, "Yeah but everyone's doing the ply, white tiles, federation green accent colours these days" bear in mind that Platform Espresso did it two years ago, before everyone else jumped on the bandwagon! But where Platform Espresso really shines is their black ceiling. Here, a simple T-bar grid junction, slightly glossy and reflective, contrasts spectacularly with the ply floor – a nice mix of textures on opposing planes. They also excel in the lighting department, having composed hanging spider like Edison globes above the extent of the bench seat creating a visual interest to this otherwise stark wall. Wall-mounted, intricate, black powder coated brackets swing out over the four person tables with exposed globes connected via a brass fitting. These brackets can sit either pushed back flat on the wall creating a great sculptural element, or dynamically pull out and over the table.
What could be better about Platform Espresso?
There is a lone little piece of coffee inspired art on the wall above the wash area – although super cute it is totally dwarfed by everything around it. We see opportunity for some spectacular art above the stair area.
We thought the shopfront area seemed a little underutilised. At the time we were there, a Christmas display window wasn't really doing it for us and we were excited to hear that Patty and Pete have plans for this space!
Light switches for all pendants are located on the ceiling. Sure, this isn't an aesthetic concern, however having to get on a chair everyday and turn these on and off would be painful from a functional OH&S perspective.
Views into the wash area are quite prominent when you stand to pay and with some doors missing from cupboards it looks a bit messy. Put the doors back on or engineer a solution that keeps this tidier whilst still being easy to work in.
Lastly, we are not sure if the Tolix stools and chairs are fake or not (happy to be told otherwise!) but the School inspired timber and steel chairs to the 2 person tables are so much more unique and add much more character to the space! We'd be getting rid of the Tolix chairs and use the school ones instead if more can be found.
Defining Design Details
Ply – Its great to see a hospitality ply fit out two years in and see how well it has worn, so much character oozes from it's warmth.
Bespoke lighting – the hinged wall mounted lights with tidy brass connections are some of the most inventive and clever we've seen to date.
Detailing – Yes ply is a cost effective material but they have detailed in beautifully. The timber shelves are expressed wonderfully and the stair balustrade and high bar area are also exercises in sublime exposed junctions.
Skylight – What would otherwise be a dank, dark room has become a beautiful light filled space. Such a good design decision!
Branding – It's oh so simple, the Platform Espresso logo is understated, clean and tidy, just like the fit out!
Exterior Joinery – Black ply benches on castors provide the perfect shelter from the busy road whilst also having space for green plating on the top. The benches are also beautiful to sit on, with the perfect reclining angle (it's scary how many places get this wrong!)
Patty and Pete were packing up for the Christmas break whilst we were there, but we were very excited to hear that had some big plans for renovation work over the break! Not only are they going to freshen up the floors, they are putting in a high bar to the front window which will really increase their street presence. And they are changing the fixed 4 person tables on the right hand side to loose tables – which is great for future flexibility. So we will be excited to return in 2015 to see what Patty and Pete have done!