Courtney & Jae Wedding Invitation
Lawyer meets Chef.
Things could get dicey! However, they fell in love and got married in 2013. They came to Super Tectonics to produce their wedding invitations and a save the date card because they new we could create something that would reflect both their personalities.
The gavel and knife intertwined are a reference to their work and the floral palette applied to the invitation reflects their love of nature.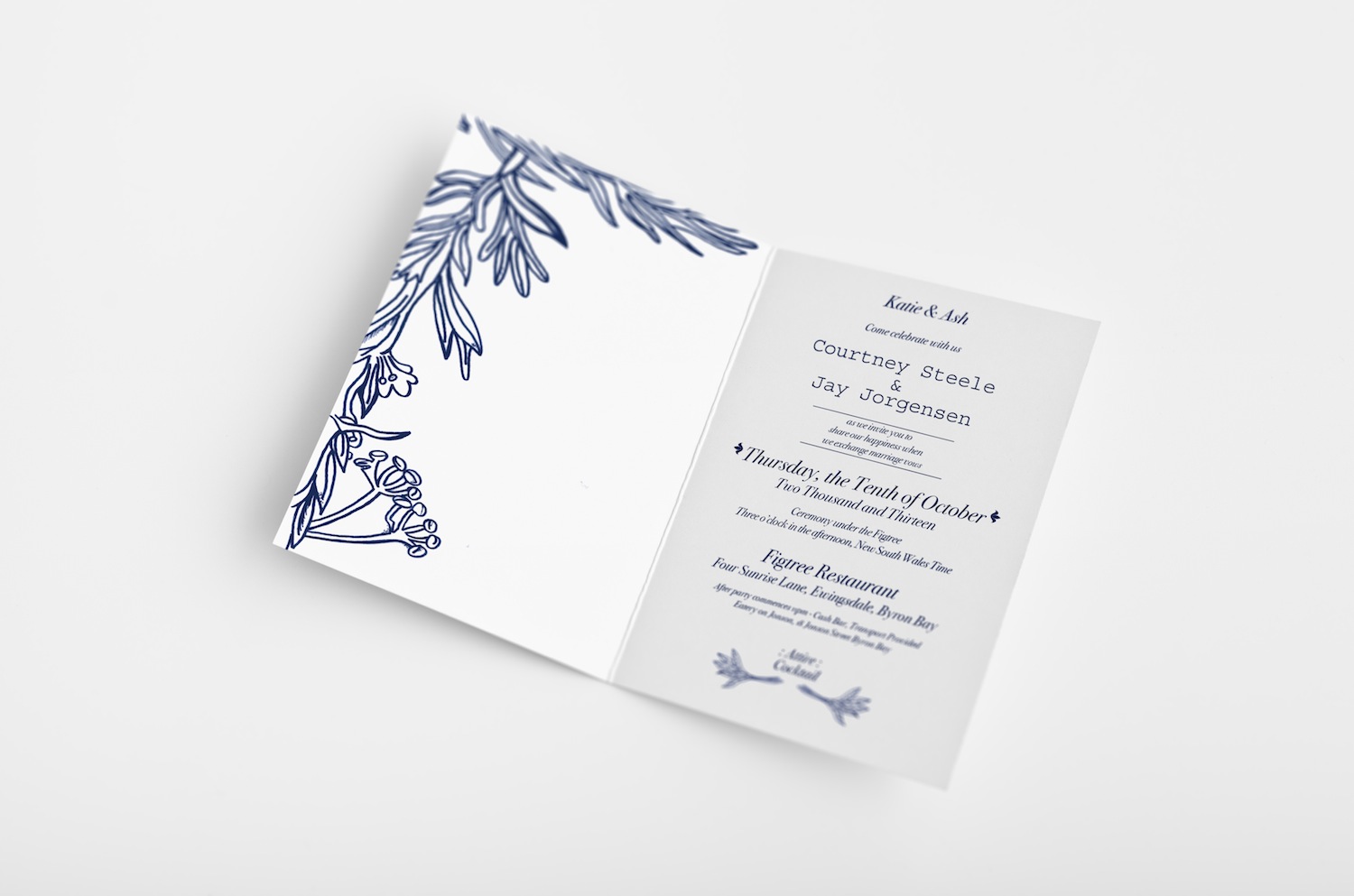 Courtney & Jae Wedding Invitation