Insitu Interiors Identity
Our good friends from Insitu Interiors approached us when they were about to launch their company in Queensland, and asked us to come up with a strong visual identity to define their brand.
We looked into how the two I's that make up the words Insitu Interiors could inform a strong and iconic logo. The design we came up with references the silhouette of two people interacting with each other as we thought it defined the wonderful client service that Insitu Interiors provides.
The branding also works well across all media and can be implemented in black on white, or white on black. We developed a full set of stationary for Insitu Interiors and have also developed a simple yet clear website for the company.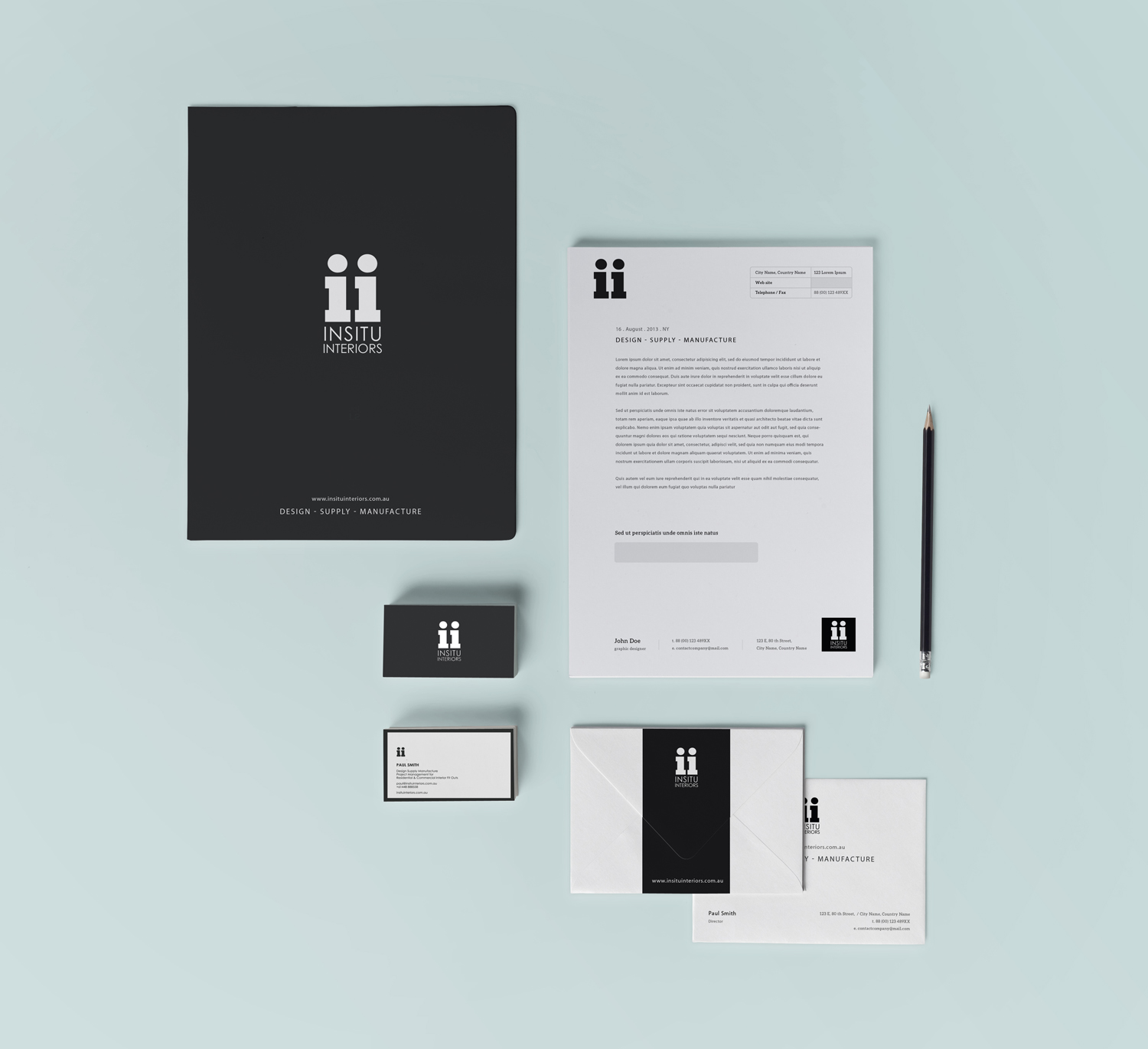 Insitu Interiors Identity